Frank Ocean at Coachella
Rescheduled from 2020
Frank Ocean will finally take his place as a headliner for Coachella this year following the cancellation of the 2020 festival due to COVID-19. Ocean is a rare and potent live performer, and the event is likely to be live-streamed through Coachella's official channels if you can't make it to Indio for the desert valley music festival this April. Does the set mean new music or a tour is in the works? That remains to be seen, but this is sure to be one of the most talked about festival sets of the year.
Kid Cudi Debuts MOTR Clothing Line
Keep an eye on Paris this January
Paris Fashion Week AW23 runs January 17 to 26 and is set to include the first drop from Members of the Rage (MOTR), Kid Cudi's debut clothing line. Cudi said on Twitter that the line will consist of unisex garments produced in Europe. As well, the MOTR drop will include sneakers — a milestone achievement for any rapper-entrepreneur. Make sure you have notifications on for your hypebeast blog of choice, as it's doubtful an online drop will last more than a few more minutes before selling out.
Festivals on Our Radar
Kendrick at Osheaga and more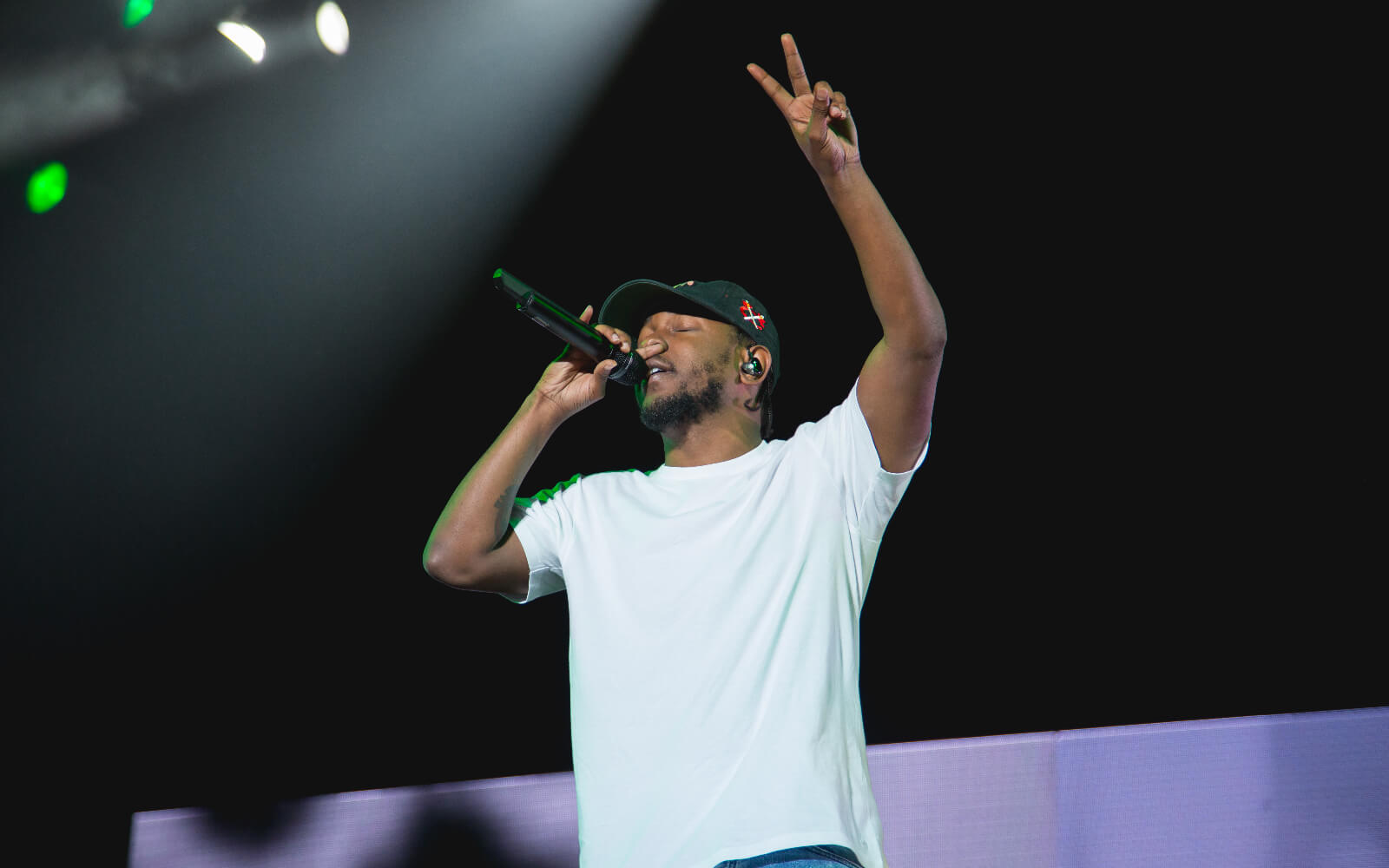 With each year comes a set of new festival lineups. Depending on their scale, festivals offer us a survey of the biggest artists in music (Osheaga), the rising acts we'll wish we'd seen a year from now (Sled Island, Hillside) or one-of-a-kind works that exist only in a specific time at specific place (MUTEK). For our money, the so-far-announced highlights are Osheaga, running August 4 to 6 in Montreal, with headliners Kendrick Lamar, Billie Eilish and Rüfus du Sol; Sled Island in Calgary, June 21 to 24, with guest curator Bartees Strange; and Ottawa Bluesfest, July 6 to 13, with lineup TBA. More festival coverage will be published by RANGE as the year progresses.
Filmbropocalypse
Barbie vs. Oppenheimer
The most talked about movie premiere date of the year is easily July 21. Set to be an auteur face-off of Greta Gerwig and Noah Baumbach's Barbie, starring Margot Robbie as Barbie and Ryan Gosling as Ken, up against Christopher Nolan's Oppenheimer, featuring an atom bomb recreated with practical facts and groundbreaking IMAX film techniques. Though the content of the two films could not be more different, we'll be watching to see who tops the box office and wins over the critics. It will be a major milestone in the lead-up to the year's awards season.
A Year of Michelin
Exceptional dining experiences await
2022 was the first time the Michelin guide rated Canadian restaurants, and this happened relatively late in the year. The dining guide was created by the tire company in 1900 in order to promote travel by car to restaurants but has grown to be considered the world's foremost authority on culinary excellence. The guide rates restaurants with one-to-three stars and gives non-starred special mentions. So far, the guide has only rated Toronto and Vancouver-area restaurants. So if you live in these cities or simply plan to travel in-country this year, this is your chance to experience Canadian restaurants making international waves. You can browse the full guides to Toronto and Vancouver here. 
TV Highlights
What's happening in reality, drama, sci-fi, comedy and more
With the seemingly endless onslaught of TV/streaming series being released each week, it can be chaos to try and figure out what's worth a watch. So, we've looked ahead at the premiere calendar and highlighted a handful of notable releases for 2023. We're most looking forward to an adults-focused Scooby Doo spin-off called Velma, starring Mindy Kaling in the titular role (Jan. 12); blockbuster video game adaptation The Last of Us (Jan. 15); the revival of cult hit Party Down, starring Adam Scott, Jane Lynch, Megan Mullally and more (Feb. 24), Chris Rock's stand-up special "Selective Outrage" which, despite a bit of a Boomer-bait title, will mark his breaking his silence on "the slap" (Mar. 4), Yellowjackets season 2 (Mar. 23); and Doctor Who series 14, starring Ncuti Gatwa (Sex Education, Barbie) as the first Black Doctor (Nov. 23). Also keep an eye out for the return of Succession and Hacks, both slated for 2023 but without premiere dates as yet. 
Rihanna the Horizon
Super Bowl performance confirmed, R9 imminent?
2022 gave us the first two new Rihanna solo tracks since the release of 2015 album ANTI: "Lift Me Up" and "Born Again," both from the Black Panther: Wakanda Forever soundtrack. It was around the same time that she was announced as the headliner for the Super Bowl LVII halftime show, taking place February 12 in Glendale, Arizona. The halftime show is notoriously an unpaid gig for headliners (though the NFL covers all production costs, presumably including pay for background performers) and so it's doubtful RihRih is taking a break from being a mogul billionaire for the hell of it. And while The Navy has been let down by rumours regularly since 2015, there seems no clearer indication that a new album is finally on the horizon.
Horror Movies Aplenty
Nicholas Cage as Dracula, Cocaine Bear and more
Though 2022 was a milestone for critical reception to horror — including winners like X, Barbarian, Pearl, Resurrection and more — 2023 has a lot to look forward to. Early highlights include M3GAN and Skinamarink, reboots/sequels include Nosferatu, The Exorcist and Scream 6, M. Night Shyamalan returns with Knock at the Cabin, and horror-comedies include Nic Cage in Renfield, Haunted Mansion and Cocaine Bear. It might be the genre to beat this year.
Renaissance Tour
2022's biggest album comes to the stage
Beyoncé has low-key announced that the Renaissance tour will take place this summer. It's all but confirmed, though dates and cities have yet to be made available. The rumour originates from the 2022 Wearable Art Gala where Bey auctioned off tickets for an undisclosed 2023 live date. Perhaps this is considered one of Renaissance's phases, which are set to take place in three parts. Only time will tell.
New Music
Tunes to look forward to
It wouldn't be a RANGE list without music. In rapid succession, here's just one generous handful of the music we're looking forward to hearing in the first quarter: John Cale's Mercy (Jan. 20); Andy Shauf's Norm (Feb. 10); Gorillaz' Cracker Island (Feb. 24); Paramore's This is Why (Feb. 10); Caroline Polachek's Desire, I Want to Turn Into You (Feb. 14); Shame's Food for Worms (Feb. 24); Fever Ray's Radical Romantics (Mar. 10); Lana Del Rey's Did You Know That There's a Tunnel Under Ocean Blvd (Mar. 10); 100 gecs' 10,000 gecs (Mar. 17); and DEBBY FRIDAY's GOOD LUCK (Mar. 24).