50 | Osees – A Foul Form (Castle Face)
Osees' John Dwyer and his entourage of pedal creeps want to separate your spirit from your body by means of punkzoid force. Power noize is the neo-genre that dominates the Osees dialled-up musical philosophy.
Oscillating vibrations, buzzing strings and crisp Brit-rock percussion drive the action forward, posting up at a donut shop on the edge of a cliff.  Anarchistic thought-poems drop like bombs as supersonic jets streak the skies. There is no mental repast to be had in this gymnasium of frenetic expression, but it feels good to shred the old blueprints once in a while. (Christine Leonard) | LISTEN
49 | Hurray for the Riff Raff – Life on Earth (Nonesuch)
Alynda Segarra describes the songs on their eighth album as "nature punk", seeking solace in the natural world when the modern one grows too difficult. Life on Earth is also an album that's about survival, a collection of defiant pop rock anthems that rally against the many oppressors and obstacles.
The songs never lose their impact thanks to the gorgeous arrangements backing Segarra's powerful voice, like on the simply written and equally beautiful "Rosemary Tears." "I wanna take you there," Segarra repeats over and over like a hymn, bringing us deeper into their world. (Fraser Hamilton) | LISTEN + INTERVIEW
48 | Charli XCX – CRASH (Warner)

Charli XCX has always had a superhuman ability for blending the catchiest pop melodies with a heavy helping of futuristic hyperpop madness, but CRASH is what happens when she applies those instincts to a more modern and marketable context.
It almost seems like she's trying to deconstruct the whole idea of the mainstream pop-star, instead of the sounds they make. Regardless, the forward-thinking British icon still delivered some of the year's most enduring bops. (Ben Boddez) | LISTEN + MORE
47 | Shamir – Heterosexuality (AntiFragile)
Throughout Heterosexuality, Shamir fights against what the album's title represents. With industrial beats, soft guitars and sounds reminiscent of early 2000's indie pop, the singer works to break the binary and endure against the unending violence queer people face.
"I'll keep my foot on your neck, and don't you forget," he snarls on "Abomination," playing up the villainous role he's been unwillingly cast in. Shamir knows he isn't unbreakable, as he also sings of his internal struggles on the bleak yet beautiful "Reproductive". It's chaotic, depressing, and empowering, all in one. (FH) | LISTEN
46 | Mura Masa – demon time (Universal)
After an indie-rock diversion with 2020's R.Y.C., the Guernsey-born electronic producer is back to his quirky, shimmering mixes and he's invited some figures from the hyperpop movement along for the ride to complete the picture.
Taking its name from pandemic-era streams of late-night Instagram debauchery, the result is more like a perfect playlist for when that debauchery is allowed to spill back into the real world, pulling from early-2000s and garage energies to lure listeners to the dance floor. (BB) | LISTEN + INTERVIEW
45 | MUNA – MUNA (Dead Oceans) 
In case you haven't noticed, MUNA is on a roll. The trio has continued to one-up themselves with emotional pop that captures the messy intensity of queer desire, and it's also just really fun. Their self-titled album covers a wide range with songs about speeding down the highway, roller skating, crushing on strangers, breaking up, and dancing in the middle of a sweaty gay bar.
Lead singer Katie Gavin's voice sounds ethereal, especially on "Runner's High" before the chorus explodes into heart-pounding, bombastic drums. MUNA goes full-throttle here and they're just getting started. (FH) | LISTEN
44 | Psychedelic Porn Crumpets – Night Gnomes (What Reality?)
It's 18 hours from now in Melbourne, Australia. Do you know where your night gnomes are? Psych-rockers PPC have a clue. The bohemian ensemble is just the type to disappear your favourite lawn ornament for an impromptu trip around the globe.
Prog-punk, Moog-rock and interstellar travel are all possibilities when PPC beckons you to explore a tracklist that's as dense and freaky as their untended outback garden. Get down under as soundscaper Jack McEwan conducts a sonic lava lamp of swirling harmonies and lysergic rhythms, channeling Sabbath, Zeppelin and Monty Python in one fuzzy Fosters-laced breath. (CL) | LISTEN
43 | Goon – Hour of Green Everything (Démodé)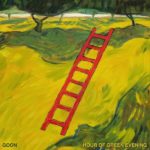 The second album from the Los Angeles-based quartet, though frontman Kenny Becker represents the sole mainstay from the band's debut offering. And rightfully so, these rich tapestries of psychedelic folk are deeply personal explorations.
Becker's vocals glide above a sea of instrumentation, weaving wistful lyrics atop the waves. As Hour of Green Everything wraps to its conclusion, we feel finished with a momentous journey, feet firmly planted on the shore. (Maggie McPhee) | LISTEN
42 | The Linda Lindas – Growing Up (Epitaph) 
Sometimes practicing self-care means going to your epitaph, or in the case of LA's sizzling punk upstarts The Linda Lindas, signing to Epitaph.
The esteemed punk and hardcore record label seems like a worthy destination for the socio-politically motivated band that stokes the embers of youthful protest with a blast of Aquanet hairspray. Revolutionizing their rifftastic moves for the debut full-length release, Growing Up, the jam-bred quartet pushes all the right buttons on the pop-rock jukebox. (CL) | LISTEN
41 | Conway the Machine – God Don't Make Mistakes (Shady)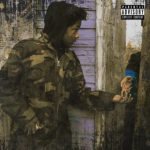 Long-delayed and previously intended to be his debut studio album, Buffalo rapper and Griselda collective member Conway the Machine's debut on Shady Records was an almost mythical concept in the hip-hop community.
Unlike most albums that obtain this status, it lives up to the hype. Mostly chronicling his come-up stories with the no-nonsense growl and old-school knocking beats he's known for, this is Conway telling his definitive story while feeling the most in his element. (BB) | LISTEN
40 | renforshort – dear amelia (Interscope)
If you're loving the pop-punk resurgence as of late but can't stand the cookie-cutter formulae, 20-year-old Torontonian renforshort's compelling concept album is for you.
Taking us through the darkest parts of her psyche and touching on specific topics like losing parts of herself in the struggle to belong, the project represents a series of self-help letters to a mystery columnist that partially represents friends she unfortunately lost too soon. The hooks are all stadium-sized. (BB) | LISTEN + INTERVIEW
39 | Cate Le Bon – Pompeii (Mexican Summer)
A big theme in Cate Le Bon's Pompeii is the weird way time warps and circles back to itself. Filled with groovy dreamscapes, she recorded the album back home in Wales, in a house she'd lived in 15 years prior.
Le Bon compared the process to feeling like bumping into her younger self when she spoke with RANGE. Pompeii also marks the first time she worked largely by herself, playing nearly every instrument. As a natural and frequent collaborator, it allowed for something especially profound and fresh for this sixth full-length offering from an indie iconoclast who has kept our attention for the better part of a decade. (Madeline Lines) | LISTEN + INTERVIEW
38 | Mattiel – Georgia Gothic (ATO Records)
Mounting 11 gothic tales this dramatic romp through the wild woods of Georgia is anything but rural in flavour. Chanteuse Atina Mattiel Brown and multi-instrumentalist Jonah Swilley are an emergent and innovative duet made in art school heaven.
Clad in red vinyl devil suits, the duo pays lip service to the lyrical style of the major English Romantic Poets with an ironic modern accent that runs from smooth jazz to folk noir. Austere performance pieces, lush pop anthems and skintight radio rockers adorn Mattiel's sound gallery like hunting trophies. And 2022 was a good year for big game. (CL) | LISTEN + INTERVIEW
37 | Working Men's Club – Fear Fear (Heavenly)
Working Men's Club's sophomore offering, Fear Fear, came with a clear sense of personal and stylistic growth. Their demonstration of maturity displayed through their focus on their nostalgic palette and dark overtones shined through with brilliance.
An album born during isolation still manages to exude a bright and brazen electronica feel. The ​​juxtaposition between themes of uneasiness while dripping in danceable optimistic defiance builds a climax of euphoria. (Sarah Morrison) | LISTEN
36 | Sudan Archives – Natural Brown Prom Queen (Stones Throw)
When an artist extracts a masterpiece out of their fully-realized creative self, the entire piece buzzes with that knowledge. Such is the case in Sudan Archives' incredibly lush, luminous sophomore album.
The Sled Island 2022 tastemaker is deeply rooted in her own unique sound as she explores how to make a home within herself in standout tracks like "TDLY (Homegrown Land)" and the echoing, pulsing opener, "Home Maker." It deserves to be on rotation well into the new year. (Also, interlude girlies, this one's for you). (ML) | LISTEN
35 | Blessed – Circuitous (Flemish Eye) 
Blessed's sophomore album calls to mind their art-rock labelmates Women and Preoccupations, but it also further evidences that the Abbotsford quartet are in a lane all their own.
Expanding on their winding, unpredictable psych-tinged math rock proclivities, while making room for a new focus on synthesizers and MIDI sequencers, Circuitous is a mini odyssey. Moving as a fluid whole without a dull or predictable moment, Blessed continue to show consistent and remarkable artistic growth from one album to the next. (Leslie Ken Chu) | LISTEN + MORE
34 | Dehd –  Blue Skies (Fat Possum)
Summer 2022 was quietly understood to be the first real summer in a long time – so the stakes were high for a good few warm-weather soundtracks. Dehd rose to the occasion.
Blue Skies was ripe for a renaissance of road trips, with tracks like "Bad Love" that gain a whole new power being put on full blast driving around on a hot day. Emily Kempf's growl and natural, lapping back and forth with Jason Bella are enough to lull you into a summer daze, any day. It's a CD for the glove compartment. (ML) | LISTEN
33 | Automatic – Excess (Stones Throw/Spinning Top)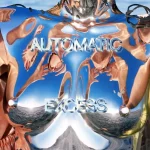 LA-based retro-futurist motorik pop band Automatic take the Krautrock formula pulse and bring new life to the genre with their follow-up record, Excess.
Their synth-experimentation and eerie monotone, sometimes even deadpan vocals resonated with that of a 1990s band re-envisioned in 2049. The album is a courageous attempt at dealing with a bleak future; of climate change, sexism, corporate greed, and closed mindedness with simple yet very danceable and groovy tunes. (SM) | LISTEN
32 | Sorry – Anywhere But Here (Domino)
Written in the aftermath of a relationship at the tail end of the pandemic, Sorry's sophomore album, Anywhere But Here, paints the picture of being lost within a twentysomething romance while incorporating a playful nod that drips in unmistakable humour.
Sorry fold classic pop tropes into their songwriting, letting incongruous and compelling elements take the foreground. The record almost feels like a time capsule full of powerful expression while not being overly vulnerable. (SM) | LISTEN + INTERVIEW
31 | Redveil – Learn 2 Swim (Independent)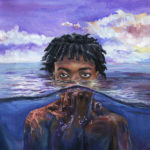 On Learn 2 Swim, rapper/producer Redveil expands his scope from his Odd Future-heralding days, expressing increasing vulnerability and wisdom beyond his 18 years.
He's scaled up his production to induce a lush, expansive voice that will undoubtedly carry him to the front of rap's next wave. His lyricism similarly reveals a sense of growth. On Learn 2 Swim, the young rapper proves he's ready for the world. (Daniel McIntosh) | LISTEN
30 | ROSALÍA – MOTOMAMI (Columbia)
ROSALÍA feels like the perfect representative for music's current direction: completely genre-free, and increasingly global in influence.
As jazz piano solos and reggaeton beats collide with power-pop balladry and crashing industrial noise, MOTOMAMI feels like a traditional flamenco singer returning from a time-travel adventure. The album is split into two intertwined halves showcasing the "soft" and "hard" parts of her personality, but by the end of the album, two clearly isn't enough to define her. (BB) | LISTEN + MORE
29 | The HU – Rumble of Thunder (Better Noise)
What is best in life? If you know the answer then you need to hear The HU. The who? The HU. Mongolia's preeminent heavy metal act and the cure to your Viking-worship malaise. No more rowing in the mosh pit, the sons of the mighty Khan want you to sit tall in the saddle.
Comprising classically trained musicians who honour their traditional culture by playing ancient instruments with electrifying results, The HU is no farm team. Their magnetic stage presence and polished approach in the studio have made them living legends who are capable of conquering the mainstream. (CL) | LISTEN + INTERVIEW
28 | JID – The Forever Story (Dreamville)
There isn't a rapper releasing music into the mainstream right now who is easier to listen to than JID.
With endlessly creative flows, a buttery smooth voice and a knack for engaging storytelling, he feels like he should be the kind of person whose brain works faster than their mouth – but it's all the more fun seeing how he catches up. JID alternates between emotional tracks about family to social issues and aggressive bangers, often on the same song. (BB) | LISTEN
27 | Steve Lacy – Gemini Rights (RCA)
Steve Lacy knows that Geminis are hard to deal with – especially in the context of a romantic relationship.
The former guitarist for The Internet drops a sophomore project that finds him trying to defend his astrological nature while expanding his trademark psychedelic guitar sounds and breaking through to the public in a big way with "Bad Habit," which just might be the weirdest #1 hit single in recent memory. The whole thing is concise, genre-free and endlessly replayable. (BB) | LISTEN
26 | Sadurn – Radiator (Run For Cover)
Sadurn's album Radiator is a soothing escape. The Philadelphia-based band float through their folk songs with ease, covering them with an earthy magic that lulls the listener deeper under their spell. Lead vocalist Genevieve "G" DeGroot's voice is soft and achy as they're backed by relaxed yet focused guitar and drums. From the heart-melting simplicity of "icepick" to the dark, twisty confessions of standout track "snake", Radiator is a beautiful and bittersweet meditation on the relationships we share; friendly, familial, and romantic. (FH) | LISTEN
25 | Beyonce – RENAISSANCE (Columbia)
There's nothing left for Beyonce to prove, but she keeps reinventing herself and releasing ground-breaking material anyway.
Diving into the storied history of dance and ballroom music in Black and LGBTQ+ culture through a wide variety of samples, she dedicates the project to her late Uncle Jonny, a gay man who introduced her to the sounds and fashions her career thrives on. The seamless transitions make it feel like a nonstop club mix. (BB) | LISTEN
24 | Preoccupations – Arrangements (Flemish Eye)
Arrangements is somewhat of a back-to-formula album for Preoccupations, and one of their best.
Thematically, it touches on some dark subjects, like a decaying, dystopian, world that seems on the brink of total collapse, as everyone who can do something about it just sits back and watches. It's a familiar theme for the band, but on Arrangements, it seems like Preoccupations have hit their stride. (Stephan Boissonneault) | LISTEN + INTERVIEW
23 | Coco & Clair Clair – Sexy (Nice Girl World)
Coco & Clair Clair serve up 1,0001 new ways to be a psycho bitch. It's bedroom music loose on the streets of Tokyo, mumble rap at the glittering edge of hyperpop.
Raising the bar on their Sims beats of yore, Sexy samples Runescape and our favourite Britney Spears emo melody. This so-ironic-it's-not-ironic, terminally online bimbo high art is addictive. We should probably just accept it, because Coco & Clair Clair are better than everyone. (MM) | LISTEN
22 | FKA Twigs – CAPRISONGS (Young Recordings)
CAPRISONGS is less a collection of songs and more like a string of succulent soundbursts. Dance hall inspirations have electrified FKA Twigs' art-pop virtuosity.
Like the juice box brand paid homage to in the album's title, each track packs a punch. Heart-rending audio recordings punctuate the record without breaking up its continuity. FKA Twigs released a series of music videos this year that are works of art unto themselves. CAPRISONGS soars beyond the sum of its parts. (MM) | LISTEN + MORE
21 | Grace Ives – Janky Star (True Panther) 
There's a lot packed into Janky Star's tight 30-minutes, and all of it is good. The synth-stan adds piano, percussion, and guitar to her second album.
Co-producer Justin Raisen (Yves Tumor, Charli XCX) helps her use these new instruments to expand the stomping grounds for her frenetic pop. "What a mess, what a lovely mess," she sings on stand-out "Lullaby." Amen to that. (MM) | LISTEN
20 | Jack J – Opening The Door (Mood Hut)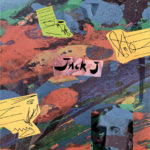 Vancouver-based electronic music producer Jack Jutson has crafted a moody collection of songs, some in the key of the late Arthur Russell, others prime for a late-night Boiler Room party in a sweaty German discotheque. The eight tracks on Opening The Door distil Jutson's deep house philosophies that were accentuated by his influential Mood Hut collective — the label born following the dissolution of his revered indie/island-pop band No Gold in 2012 — and puts his songwriting abilities and sharp producer's mind on full display. (Glenn Alderson) | LISTEN + INTERVIEW
19 | Denzel Curry – Melt My Eyez See Your Future (Loma Vista)
Typically regarded as one of the most moshpit-inducing, full-throttle rappers in the game, Denzel Curry's latest project tones down the sonic backdrop, but his lyrical content is just as ferocious as ever.
Mixing in his usual degree of pop culture references – the film lover is on a Kurosawa kick lately, but he dedicates an entire track to Star Wars – his always-incisive pen tackles the lingering sense of dread in the USA over some jazzier tones. (BB) | LISTEN + INTERVIEW
18 | 070 Shake – You Can't Kill Me (Def Jam)
070 Shake evades the sophomore jinx with her latest, diving even further into her spacey art-pop sound and feeling a lot more like a psychedelic experience to get lost within than an album you'd typically consume from front to back.
The songs on You Can't Kill Me blend indiscriminately into each other, jumping suddenly between melodies and motifs. Scored dutifully by the legendary Mike Dean, who applies his futuristic and overwhelming electronic soundscapes to the proceedings, this is a mind-bender. (BB) | LISTEN
17 | Koffee – Gifted (Promised Land)
To put into perspective just how much Koffee is a breath of fresh air in the world of reggae, she became the only female Grammy-winner ever in her field at 19.
With her official debut three years later, she blends aspects from the genre she grew up with into a more modernized hip-hop and R&B context, letting her endlessly positive vibes flow freely while sampling Bob Marley and teaming up with Kendrick Lamar on production. (BB) | LISTEN
16 | Black Country, New Road – Ants from Up There (Ninja Tune)
Black Country, New Road's sophomore album emerged mired in lore. Days before the release of Ants from Up There, lead singer Isaac Wood announced his departure from the band citing mental health concerns. Regardless, Ants from Up There presented a new course for the band, with Wood revealing a quivering singing voice, and doubling down on tech-averse lyrics, both romantic and evasive, and intricate, robust instrumentation, crafting one of the most singular albums of 2022.
While the future of the band is up in the air, Ants from Up There is a rich product that will be dissected and unpacked for years to come and makes an effective departure for Wood's tenure. (DM) | LISTEN
15 | Orville Peck – BRONCO (Columbia)
With Elvis attracting scores of viewers back to the multiplex, you probably won't find anything closer to the theatrical, deep-voiced gravitas of The King as Canadian country titan Orville Peck.
Breaking out of the moodier tones of his previous works into a full-rev explosion perfectly suited for his booming baritone, Peck is a storyteller at heart. Despite his trademark mask, he's not shy about laying everything about his identity on the line throughout tales of queer yearning. (BB) | LISTEN + MORE
14 | Ethel Cain – Preacher's Daughter (Daughters of Cain)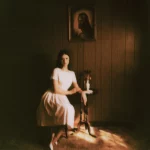 On her debut album, Ethel Cain creates a world where the lines of heaven and hell are blurred. The gothic landscape of Preacher's Daughter is dark and violent, chronicling a protagonist who flees her religious upbringing and into the arms of an abusive lover who eventually consumes her.
It's a wonder then that Ethel Cain can make such a twisted tale sound so alluring and beautiful. Preacher's Daughter is a heavy and long piece of music, swimming in murky guitars and twinkling piano, but at the end, it's Cain's voice and lyrics that leave you haunted. (FH) | LISTEN  
13 | Bad Bunny – Un Verano Sin Ti (Rimas)
2022 was the year where Bad Bunny solidified himself as the biggest artist in the world.
It should be impossible to release an 81-minute, 23-song album without a single skip in the bunch, but that's exactly what the Puerto Rican achieved with what became an undeniable summer soundtrack no matter what language you spoke. His flirtatious attitude, passion and fun-loving personality shine through all the same as he constantly innovates within the reggaeton genre. (BB) | LISTEN
12 | Dry Cleaning – Stumpwork (4AD)
Specializing in conjuring up funny images and little trains of thought, Dry Cleaning takes post-punk in a strange but clever direction, while taking digs at consumerism, patriarchy, cops, and general life issues through Shaw's famously drab, unenthused delivery.
Stumpwork, the band's sophomore offering, explores new sounds and moods with micro-climaxes and instrumental passages, expanding on their core structure that steps into a whole new world. (SM) | LISTEN
11 | The Weeknd – Dawn FM (Republic)
Trust a creative like The Weeknd to envision a trilogy where the main character dies at the end of the first part.
Narrated by Abel's childhood hero Jim Carrey, Dawn FM is a concept album about the radio station playing in the car ride up to the pearly gates after his Vegas-induced death at the end of After Hours. It seems that the man upstairs is just as into the synth-heavy 80s revivalism as we are. (BB) | LISTEN + MORE
10 | Freddie Gibbs – $oul $old $eparately (Warner)
While his collaboration projects with legendary producers like Madlib and The Alchemist have cemented themselves as modern hip-hop classics, Freddie Gibbs' solo albums haven't felt so alive before now.
Combining his affinity for dusty boom-bap with some more modernized features and beats, while both touching on bigger issues and letting the same kind of personality that makes him an expert-level Internet troll shine, makes it a perfect middle ground to show off his skills. (BB) | LISTEN
9 | Destroyer – Labyrinthitis (Merge)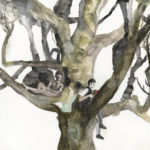 It might be demanding for anyone besides frontman Dan Bejar to catch all the underlying references in Labyrinthitis. But this hovering mystery is part of Destroyer's magnetism.
Bejar's inconceivably dense short stories and shocking U-turns in sound have cemented Destroyer as an indie mainstay for decades, and there's no shortage of them on the band's latest project named after a pandemic-induced mania experienced by the always enigmatic songwriter. (LM) | LISTEN + INTERVIEW
8 | Fontaines D.C. – Skinty Fia (Partisan)
Musically, Fontaines have undergone a transition from the raw post punk energy of their early career to more lush and diverse offerings.
Having written Skinty Fia's demos largely during lockdown, the band found themselves with plenty of time to sharpen their production skills. These newer tunes also carry a strong Brit-pop influence; their echoey, reverb-heavy psychedelia becoming somewhat symbolic of the band's recent move from Ireland to Britain. "It's kind of our last hurrah with Dublin" the band told RANGE earlier this year. Wherever they are making music from, we are always keen to listen. (DM) | LISTEN + INTERVIEW
7 | Jockstrap – I Love You Jennifer B (Rough Trade)
With their clever brand of glitched-out pop, Jockstrap has quickly become a critically acclaimed two-piece that demands your full attention.
A key contributing member of the celebrated UK post rock band, Black Country, New Road, Georgia Ellery effortlessly steps into the limelight as the duo's radiant frontperson. A genuine marvel of juxtaposition, the duo's songwriting and blistering aesthetics work in tandem on their debut to well up feelings of future nostalgia. (QT) | LISTEN + INTERVIEW
6 | Alex Cameron – Oxy Music (Secretly Canadian)
Aussie songwriter Alex Cameron tackles the opioid crisis in his most compelling role yet on Oxy Music. Capturing the immediacy of the current cultural zeitgeist while making something timeless all at once, Oxy Music is as much of a think piece as it is fun to groove along with.
Musically, it pulses and soars with the pop sensibility that Cameron and his business partner, saxophonist Roy Malloy, perfected on 2019's Miami Memory. And he's invited some interesting personalities along for the ride, including Sleaford Mods' Jason Williamson. (GA) | LISTEN + INTERVIEW
5 | Big Thief – Dragon New Warm Mountain I Believe in You (4AD)
Something shifted when Big Thief's latest album hit the cold February air. The 20-track double-hitter was something you could really sink your teeth into, at a time when it was needed.
Like a simmering musical stew, it had funky little kicks (try a bite of "Spud Infinity") mixed with darker earthy chunks (like in "Blurred View"), all bubbling between their signature, long-simmered broth of meandering melodies. A tonic for trying times. (ML) | LISTEN + INTERVIEW
4 | Alvvays – Blue Rev (Celsius Girls)
The Toronto band's return after a five-year hiatus feels like an explosion. Taking in the genres of shoegaze, synth-pop, and 80s balladry, Blue Rev is bursting at the seams with heartbreaking sadness and messy joy.
"Paradise, and I find myself paralyzed," lead singer Molly Rankin states on the standout "Belinda Says," a song about the many crossroads we find ourselves facing. "But I'll find my way," she concludes, gunning for hope. Rankin sings and sounds like she's in a hurricane of feeling with her sharpest writing to date, and the band is all the better for it. (FH) | LISTEN + INTERVIEW
3 | Yard Act – The Overload (Zen FC/Island)
Yard Act delivered a marvel of a debut album this year, quickly rising and taking the world by storm with their charm and witticism. 
Their minimalist grooves, driven by thundering bass lines, and humorous tales of neoliberal economics sung through a relatable grit scratches an inch you didn't know needed scratching. The Overload drips in magnificent whit, using playfulness and characters to drive its plot. Smith's storytelling is effortlessly passionate and convincing. (SM) | LISTEN + INTERVIEW
2 | Kendrick Lamar – Mr. Morale & The Big Steppers (Top Dawg Entertainment)
Kendrick's latest certainly makes the five-year wait evident. He's clearly grown up, become a father, and done a lot of healing and re-evaluating of the values presented in his previous works.
Structured like a therapy session as spoken asides find Lamar resisting and ultimately embracing the emotional outpouring, he's never been as vulnerable on a project, revealing layers of vices and traumas both current and generational. It might be his most important narrative yet. (BB) | LISTEN + MORE
1 | Wet Leg – Wet Leg (Domino)
When Wet Leg's self-titled debut dropped this spring, it more than lived up to the hype — it transcended it.
An intoxicating collection of indie rock with bitingly smart lyrics and memorable hooks, it's an album that promises to be stuck in your head for days. It's a credit to the individual talents of songwriting partners/BFFs Rhian Teasdale and Hester Chambers, and also to the magical alchemy between them.
The cover stars of our Summer 2022 print edition sprung to international stardom seemingly overnight with their viral hit single "Chaise Longue." They kept our attention with their classic Brit-pop rhythm-guitar sound, combined with their charming, silly humour and sarcastic one-liners. Wet Leg are masterminds of sardonic lyricism, with a series of irresistible moments and we're here for all of it. (SM) | LISTEN + INTERVIEW