Having mapped out every sound with down-to-the-wavelength detail for his first CIFF production, Charlie Chaplin's The Kid, VanGaalen found the planning hadn't paid off. Each performance came out different than the next, and it was the unexpected moments that resonated with him the most. 
"I was really scared that you're carrying the whole weight of it. And really, that's kind of pretentious, most of these are masterpieces," he says. "Like Chaplin's The Kid, that movie is so good that you could literally play, like, fart sounds off YouTube and people would be stoked."
VanGaalen gave himself more wiggle room with H. W. Murnau's Nosferatu. He crafted instruments purpose-built to fail at a moment's notice. Welcoming uncertainty opened up alternative readings of an iconic film. Now, he's hyped to dive into the deep end of improvisation. 
"I'm never going to nail the landing every single time. So there's something to sort of running down a road that you've never been down and sort of reacting to your environment as it comes to you that's magical, that humans are really good at," VanGaalen says. "It's that frayed, weird edge that people remember anyway."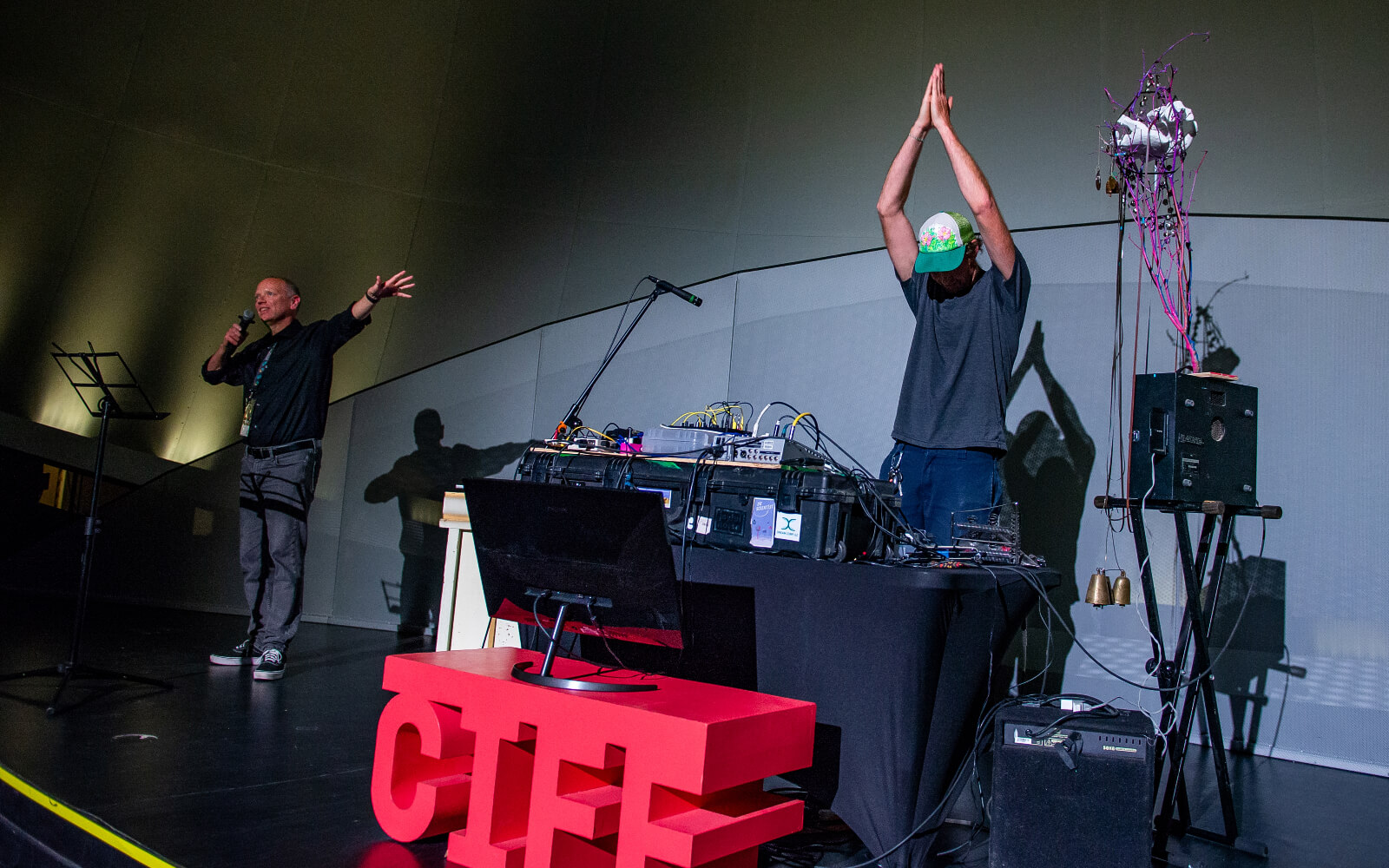 Though VanGaalen hasn't watched The Hunchback of Notre Dame that doesn't mean he hasn't poured himself into preparation. After the tragic loss of a pepper plant, the musician and illustrator discovered the dried remnants transformed into something close to bamboo – structurally robust yet pliable. 
He got to work screwing the dead plant on top of his old reel to reel tape machine, winding the tape through the branches and hanging bells and acoustic instruments on its limbs. As the tape loops it pulls on the plant, compressing it. That way, it plays itself as it plays itself.  "I kill them on purpose, now," he laughs. "I grow these fuckers just to kill them. I'm like, you're going to end up being a tape machine, sister." 
During the performance VanGaalen will be surrounded by these organic automaton instruments with only volume pedals to control how they sound. His arsenal will also include old-school tape machines with pre-recorded percussion that he can manipulate with his feet, like a deconstructed drum kit. 
"I definitely want it to be worth your money. I get excited about it. I don't really get to showcase this side of myself, you know what I mean? I feel like this is what I would have grown into if there wasn't this pop culture infrastructure overlaid over top of my brain," says VanGaalen. "This is my safe space in the music world, so I love that CIFF asks me back every year." 
But VanGaalen is so much more than a musician, illustrator, artist and performer. He's also a snack sommelier. And CIFF audiences have been blessed with an opportunity to enjoy their city's festival with a pairing menu curated by the master himself. 
ANATOMY OF A FALL, Directed by Justine Triet (France)
In Justine Triet's riveting Palme d'Or winner, a writer becomes the prime suspect when her husband is found dead near their chalet.
Sounds like a real nail biter. Okay. So, yeah, maybe just clip all your nails beforehand into a mason jar — everybody that you're going with. And then mix that in with some like, dill pickle popcorn topper. Just pre-clip your nails if it's a nail biter and then season them however you want. Dill pickle or steak rub or whatever you like. Some people put on, like, brewers yeast. 
PERFECT DAYS, Directed by Wim Wenders (Japan/Germany)
Hirayama seems utterly content with his simple life as a cleaner in Tokyo, in this Cannes award-winning film from legendary director Wim Wenders.
CBD gummies. Like the ones that don't get you super high but make your body kind of numb and put you to sleep. Fight off sleep by overdosing on CBD gummies. Do like dog gummies. Go to the veterinarian and get them from the vet. 
LA CHIMERA, Directed by Alice Rohrwacher (Italy/Switzerland/France)
Fresh off of her first Oscar nomination for the short film LE PUPILLE, Alice Rohrwacher brings us this dream-like romp through Italy's archaeological and cinematic past.
Pick your favourite stone. Go out wherever you are and find, like, a magic stone and just fucking boil it in a pot. Make stonewater. Just drink stonewater all night. Everybody has access to that shit. And it's magical too, because you're putting energy into finding your favourite stone. Maybe some people are hardcore about that — they got onyx. Some people don't give a shit — it's just, like, alley gravel. You never know. 
MONSTER, Directed by Hirokazu Kore-Eda (Japan)
When a boy starts displaying disturbing behaviour, his mother suspects that his teacher is the source of the problem. However, the truth is more complex than expected.
Just chew on the end of a pencil, like old school. Chew the paint off the end of your pencil for the entirety of that film. Some people would do that anyway. I'm only into class-core snacks. Erasers, glue, and pencils. I guess today you'd be chewing on your iPhone or something. Your iPad and your graphing calculator.
HEY, VIKTOR! Directed by Cody Lightning (Canada)
Twenty years after SMOKE SIGNALS, Little Viktor decides it's time to make his masterpiece SMOKE SIGNALS 2: STILL SMOKING.
Just eat straight up popcorn, man. Buy it at the theatre. Straight up movie popcorn for that one. That sounds like a movie movie. Popcorn. Straight up popcorn. And a pop. Double pop. 
I got a hot dog the other day with my oldest daughter when I made the mistake of going to see Oppenheimer, and I hadn't eaten all day, so I got a movie hot dog, and it was a Chicago hot dog. 
And my daughter is just like, "Dad, you're fucking crazy. Like, you're insane right now. Lost your mind." But my blood sugar was so low that I was like, honestly, I need to eat. I haven't eaten all day. And they put that yellow cheese on it, like out of the pump. And I totally did it, and I was fine. It was actually delicious. 
So, popcorn. A full XL bag of popcorn, maybe two bags of popcorn, and one of those Chicago movie dogs. That's what I'd recommend. 
JOAN BAEZ: I AM A NOISE, Directed by Miri Navasky, Maeve O'Boyle, Karen O'Connor (United States) 
At the end of a storied career, Joan Baez takes an honest look back and a deep look inward as she tries to make sense of her expansive, history-making life.
Stoned Wheat Thins. 
HUMANIST VAMPIRE SEEKING CONSENTING SUICIDAL PERSON, Directed by Ariane Louis-Seize (Canada)
Sasha, an empathetic vampire, partners with suicidal teen Paul to fulfill his wishes before dawn, forging an unexpected bond in their race against time.
Love Crunch granola soaked in Monster Energy drink. You got to strain out all the extra Monster and put it down the drain, where Monster deserves to go. Then you just eat it with your hands. 
HUNCHBACK OF NOTRE DAME with Live Score by Chad VanGaalen (performing as Black Mold) 
To celebrate the 100th Anniversary of Wallace Worsley's classic 1923 adaptation of Victor Hugo's THE HUNCHBACK OF NOTRE DAME, CIFF joins forces with Calgary's own Chad VanGaalen (performing as Black Mold) to bring his unique sound and live score to the site-appropriate chapel at Knox United Church.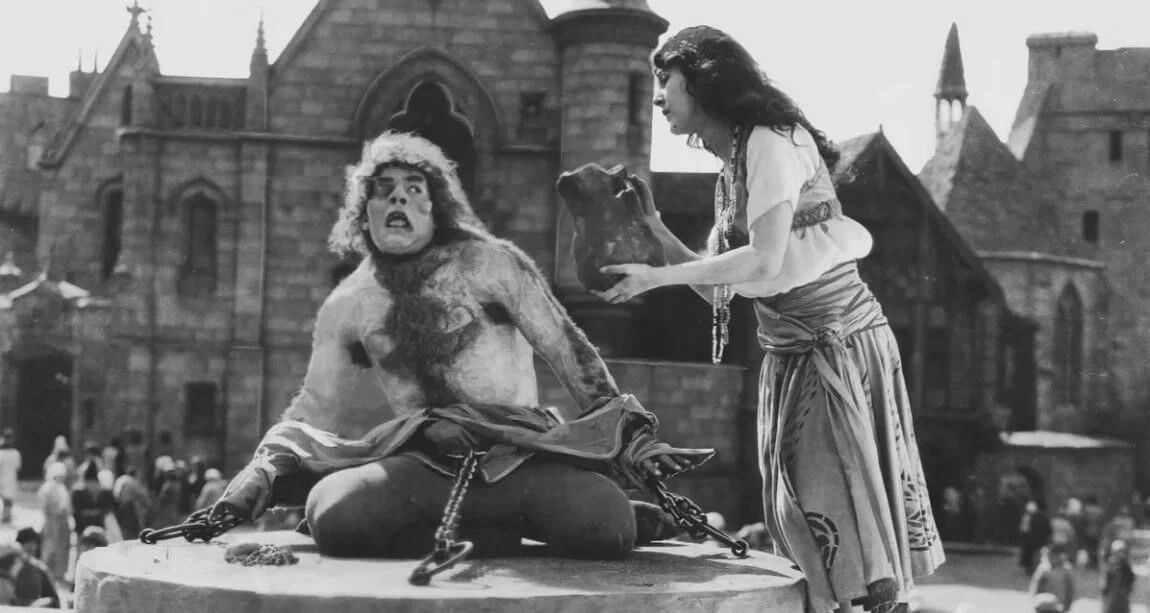 Anything that's left in your fridge that you need to eat, and you hate that it's still there. Like the two litre thing of orange juice that's just got, like, a millimetre left at the bottom, but you just don't have the guts to throw it out or drink it, but you don't want it. Anything past its expiration date, bring it. 
The Calgary International Film Festival runs Sept. 21 to Oct. 1, 2023 | TICKETS & INFO