Nestled near the Fraser-Kingsway intersection, where passersby can access internationally renowned dining, fresh baked bread, and locally crafted soaps within the distance they can throw a stone, Justino "Janky" Bungag cultivates an old-school country atmosphere. "I have friends over and we play bluegrass music," he says. Kitted out with mandolins, stand up bass, slide guitars, dobros, and fiddles, they can get lost in the sauce for hours. "We go around and around forever playing standards." 
They charge his apartment air with downhome goodness and, when left to his own devices, Bungag plugs into the flow, writing songs inspired by his surroundings. His self-titled debut LP, out October 2023, features boot-stomping, rip-roaring country songs about Winnipeg, the Kootenays, and, of course, Vancouver. "I could describe the album like a week," says Bungag. "You've got a song for every day. Monday, you fucking don't want to work and you're sad. Then you got your weekend songs where you're drinking and partying. Then you got your hump day songs."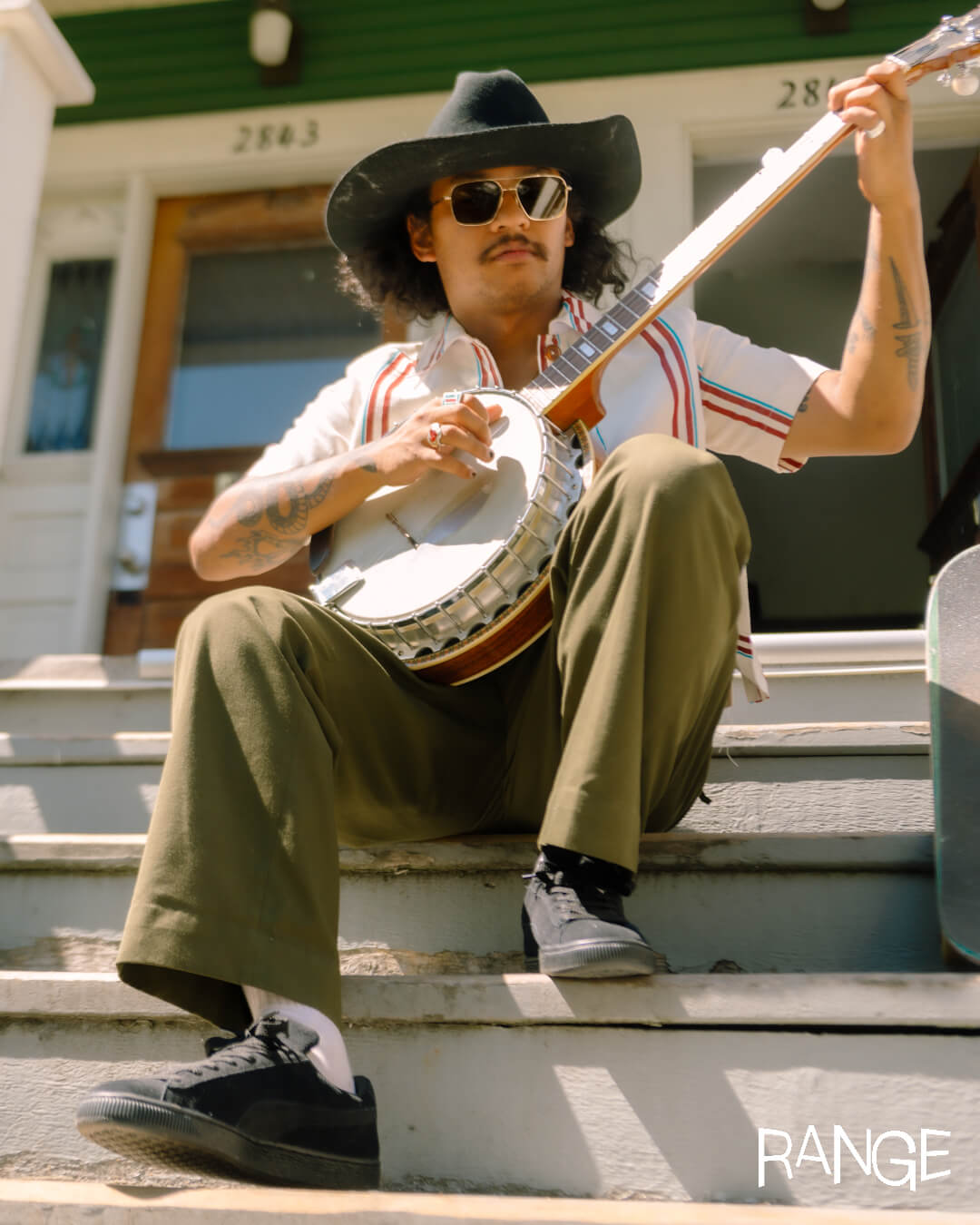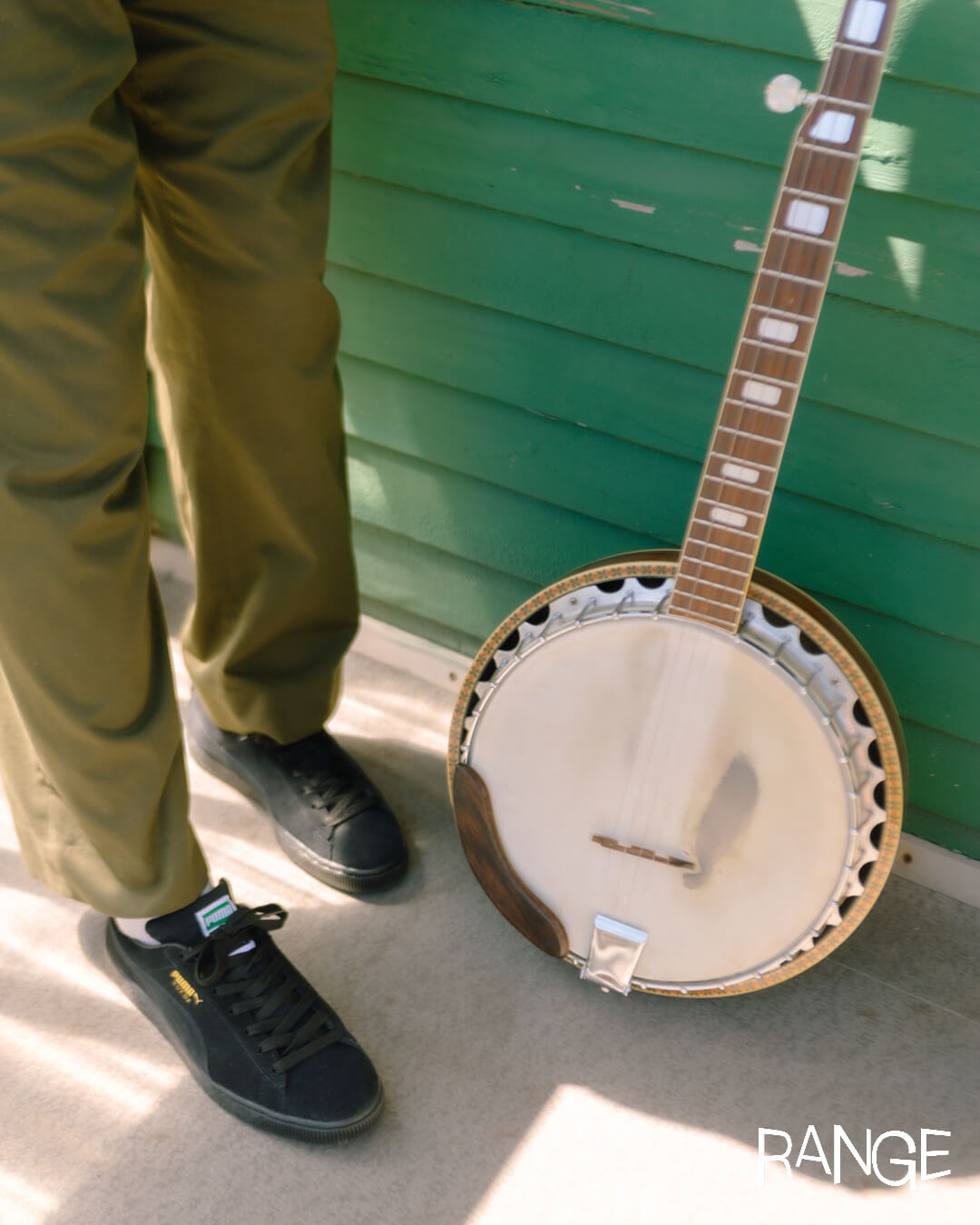 Bungag and his players — Ian Browne, Jay Slye, Sierra Zimmerman — shuffle around Vancouver's small but mighty country music scene. The self-taught multi-instrumentalist makes occasional appearances in bands Hollywood, Alberta, Vanessa D and the Bright Sides, and Spank Williams. "Everybody's super tight and just trying to help each other," he says. 
During the pandemic, Bungag stumbled upon bluegrass and outlaw country, and ended an eight-year hiatus from making music. Prior to, he'd been shooting skateboarding videos. He brings that skater je ne sais quoi to the genre, infusing it with a punk energy.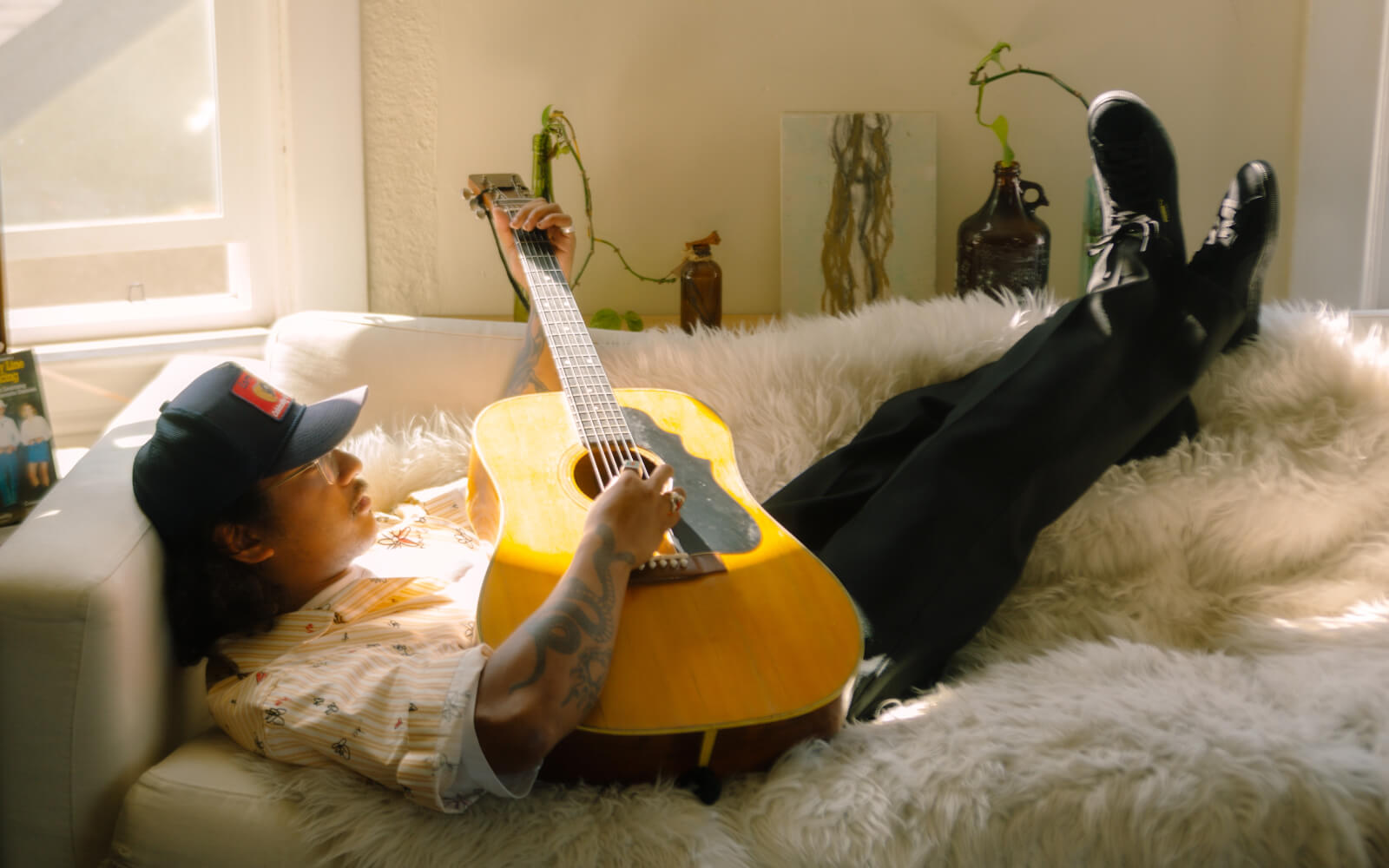 "When I first started playing music, I really tried to lean into the Western stuff — wear the hat and the nice shirt and whatever," he says. "And then I had a revelation, like six shows in, and I was like, fuck that. And then I started showing up in my workwear. I work in construction, so I'd show up in my dirty Carhartts. I still dress like a skater all the time, just with cowboy boots." 
Tapping into that fusion spirit, we've partnered with PUMA and gravitypope and invited ourselves into Janky Bungag's jam space to find out where fashion and music collide as he shows off his new PUMA Suede Classic kicks ahead of his debut LP.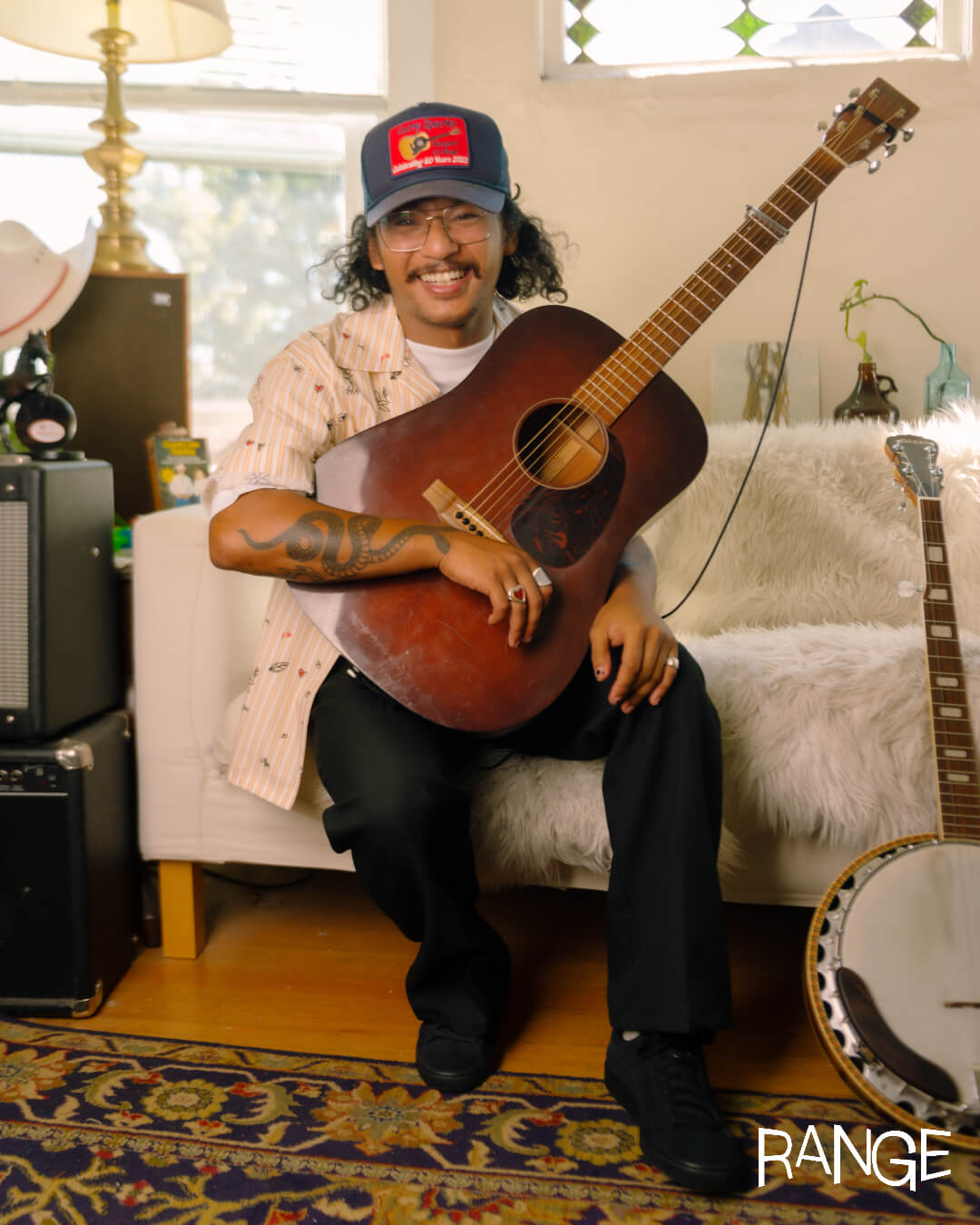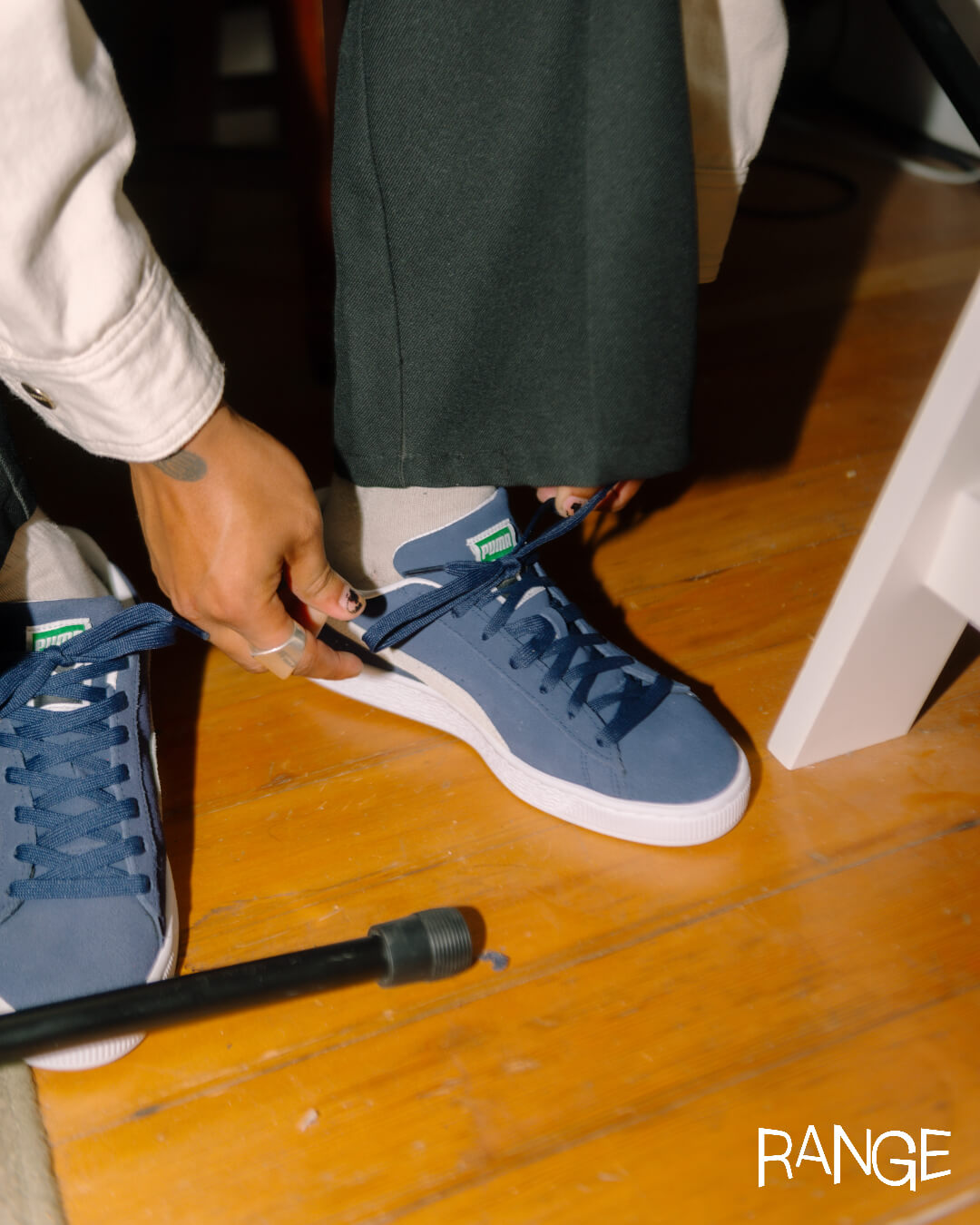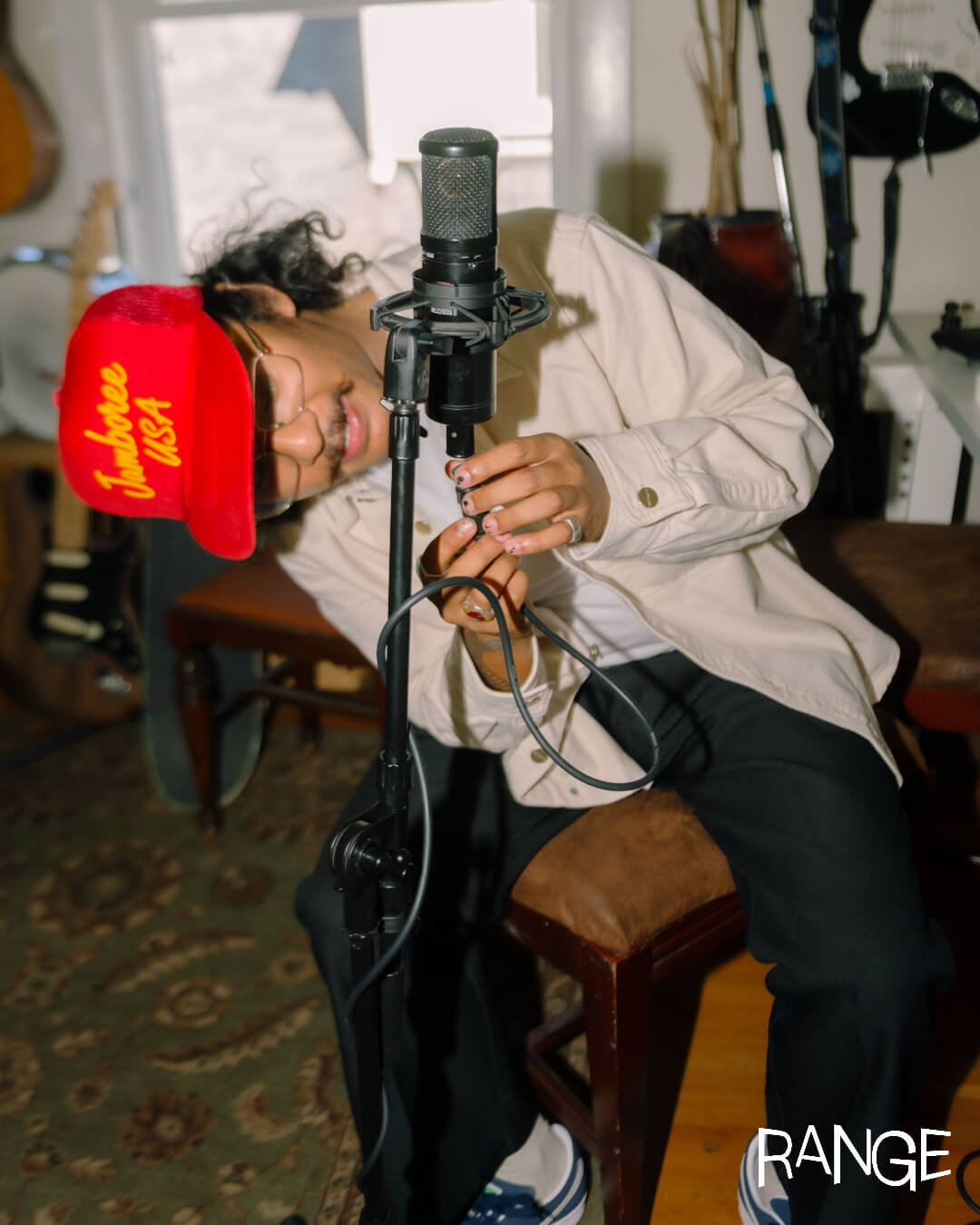 Photo: Noga Cadan
Video: Justin Pelletier
Stylist: Austin Taylor
Photo Assistant: Danielle Costello
Wardrobe: gravitypope + PUMA
Janky Bungag is wearing PUMA Suede Classic