The artists—most of them Canadian—performed on two main stages, Scène de la Montagne and Scène de la Rivière. Fences barricaded almost every corner of the event grounds, making it a hedge maze to get between the stages. Saturday was defined by rainy weather throughout, which made it incredibly easy to get to the front row for most artists. Sections of the park that would normally have people packed in like sardines instead gave off a 28 Days Later vibe. So yeah, pretty different—aside from those three dudes wearing pug onesies, keeping the Osheaga spirit alive in some capacity.
Perhaps the most extraordinary thing to happen this year was the news of a plane crashing on the island on Saturday, only to discover that the plane was one with the message "WILL YOU MARRY ME?" flying from it. So much for that guy's engagement plan.
While COVID travel restrictions between countries limited the scope of the talent roster, the artists who were on the bill made the best of the situation—especially taking advantage of the nighttime main stage slots they'd otherwise never get in a normal Osheaga year. Here's a quick recap of the highlights that RANGE saw during the weekend.
Haviah Mighty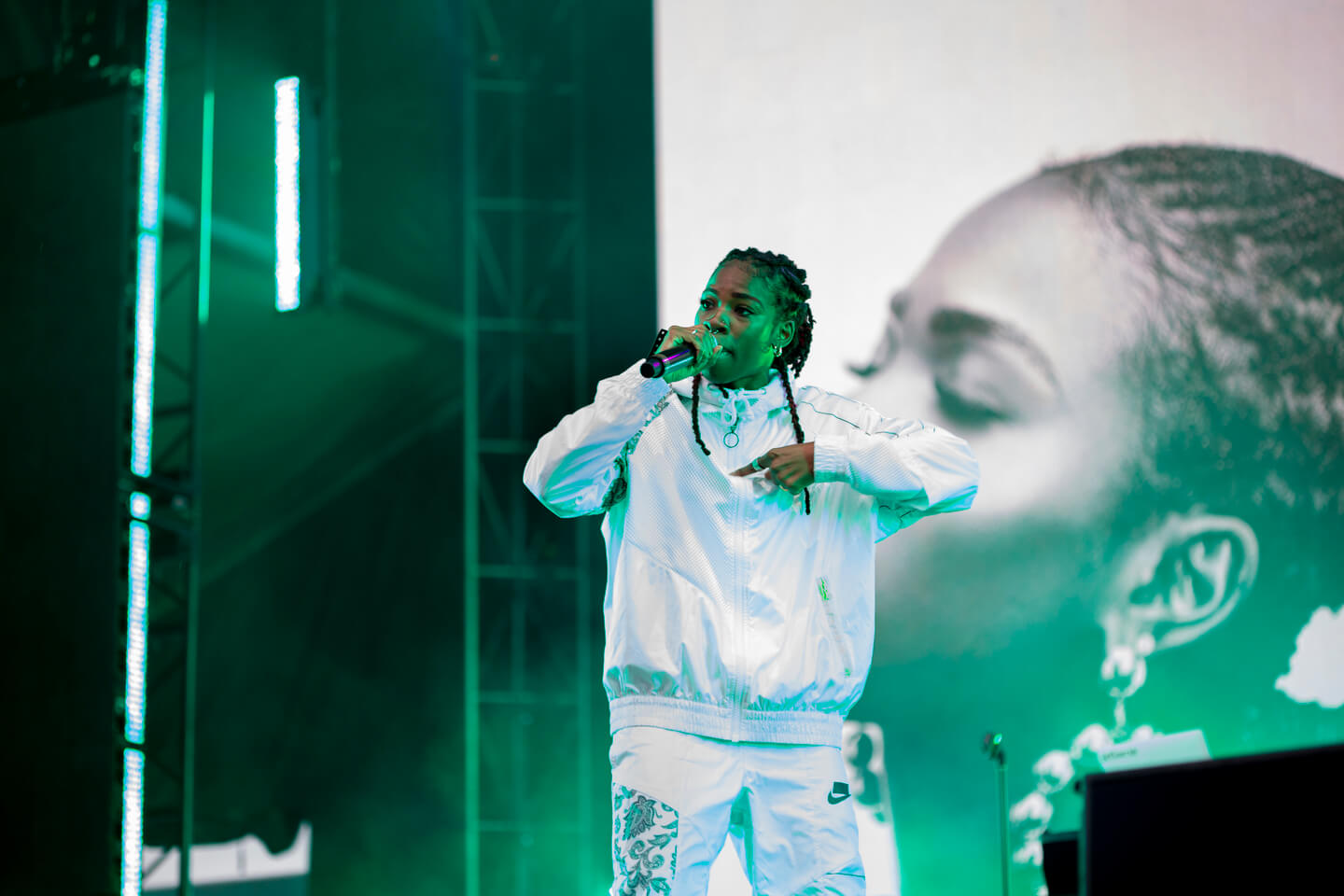 The Polaris-winning Toronto emcee brought plenty of swagger, and sublime lyrical skills to Parc Jean-Drapeau, commanding both the stage and the beats she rapped over to get the sparse crowd hyped despite the putrid weather. With excellent stage presence and effortless cool, Haviah Mighty delivered an energetic afternoon set rhyming over a diverse set of instrumentals (dancehall, UK drill, classic Dr. Dre beats), singing with the occasional assistance of a vocoder, and getting the crowd's hands waving back and forth in appreciation.
Zach Zoya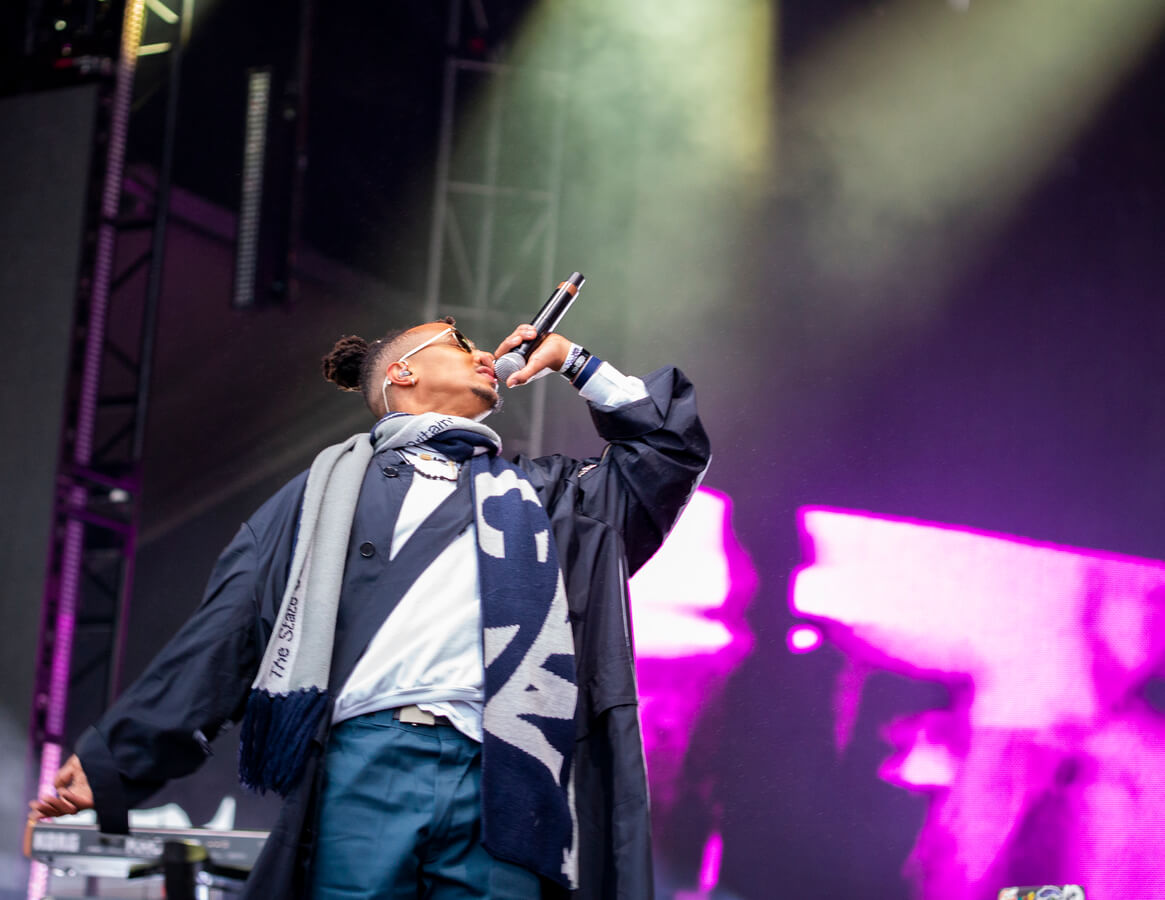 Hailing from Rouyn-Noranda in the northwestern part of Quebec, Zach Zoya's road to hip-hop notability has been an unusual one. On Saturday, the 23-year-old showed the enthusiastic crowd how he's gotten to where he is now. Rocking a giant scarf and a snazzy trench coat, he rapped and sang with style and confidence, gave the crowd bilingual stage banter, and performed while the drizzling rain made it look like it was snowing. Good planning on his part with the scarf, at least!
Faouzia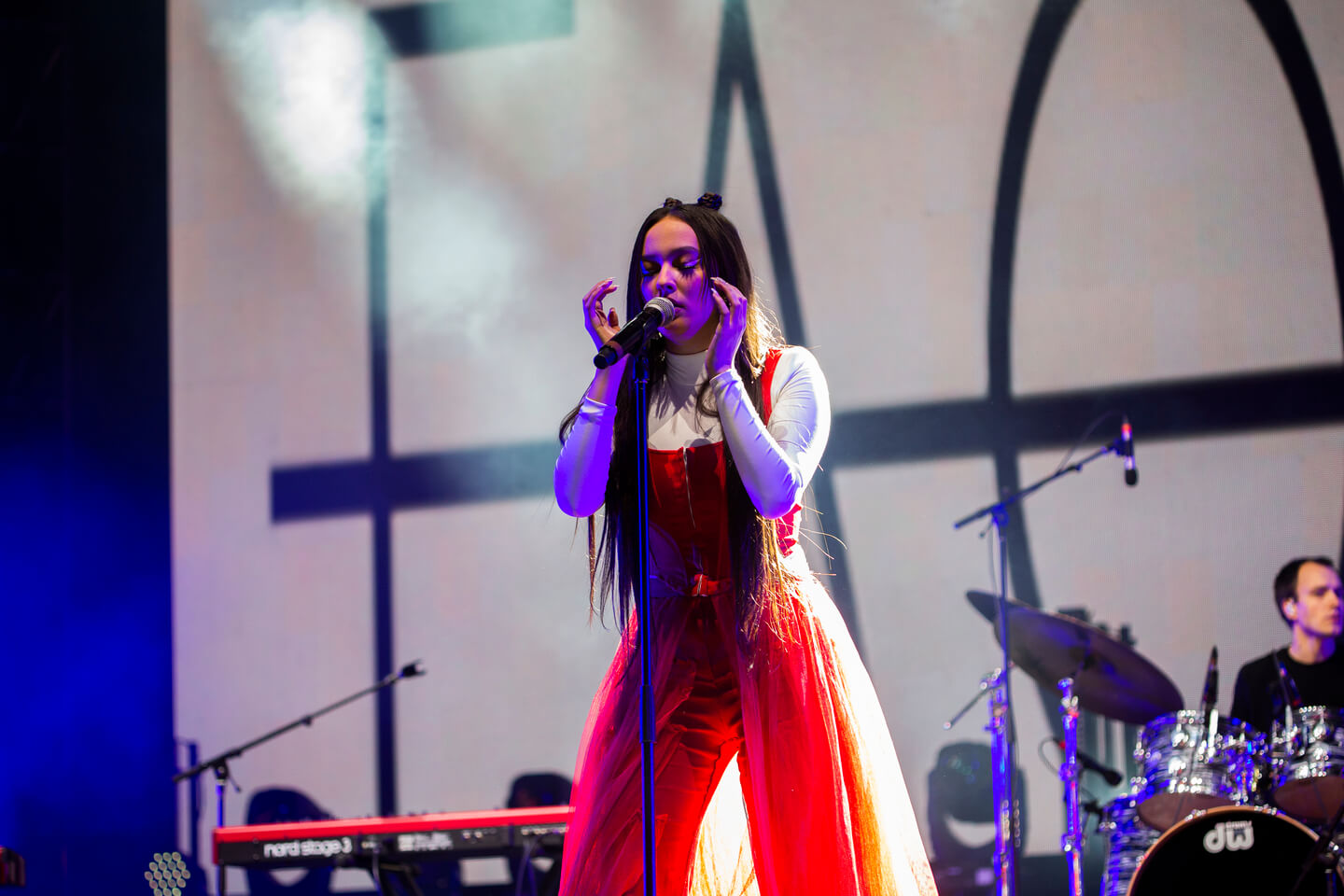 Unquestionably the most technically-gifted singer of the weekend, the Morocco-born, Manitoba-raised chanteuse, Faouzia, made the absolute most of her nighttime slot. With some traces of Florence + the Machine and Rina Sawayama in her artistry, Faouzia's howitzer of a vocal range—nearly four octaves—was on full display, as were the loud, booming drums that nicely complemented her ability to belt a tune.
Majid Jordan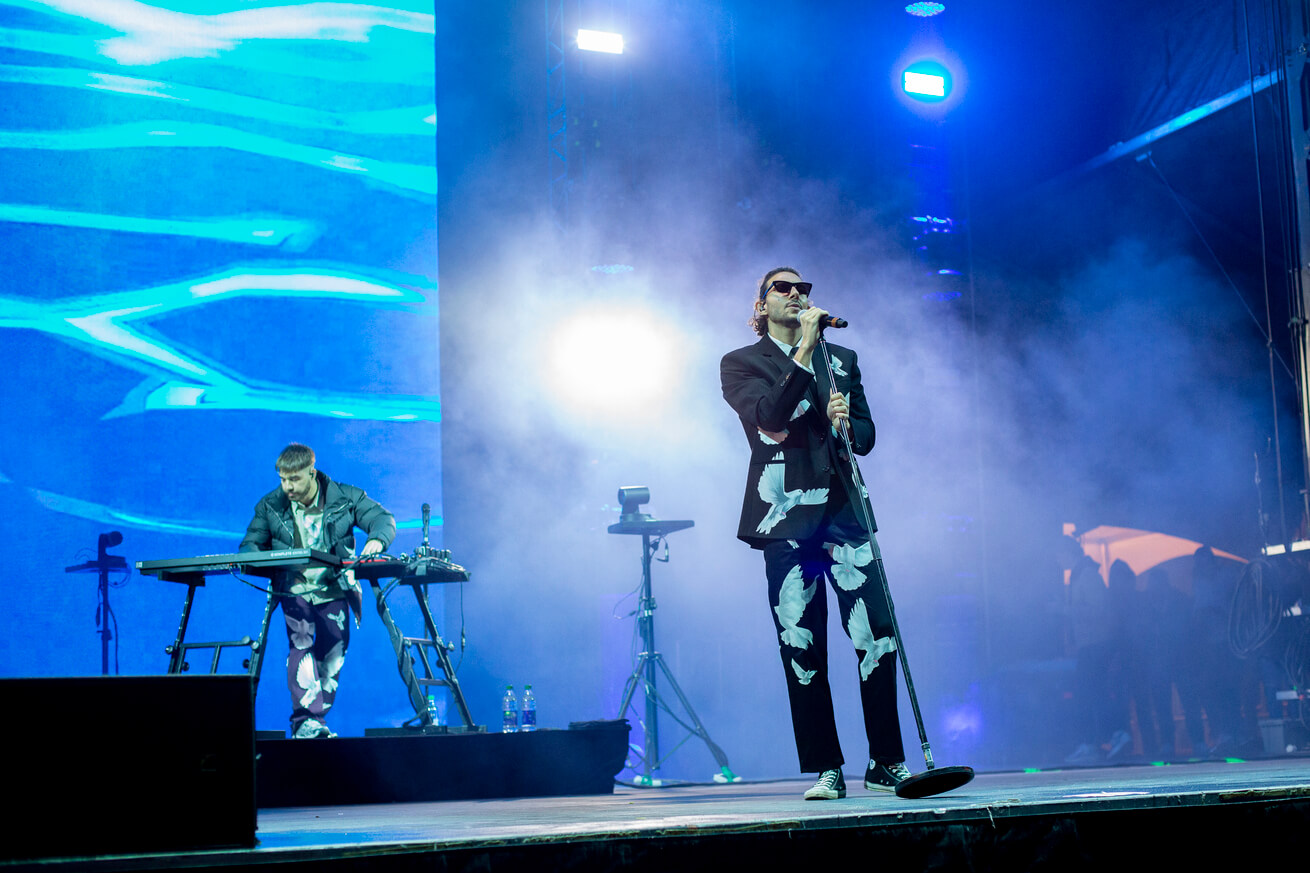 Coming on right after OVO label mate Roy Woods, the Toronto duo brought their 80s-infused R&B to Osheaga, with Majid wearing sunglasses and a dapper suit to match. While Majid's voice sounded flat on several occasions, Jordan's live variations of his beats were a treat to listen to.
Jessie Reyez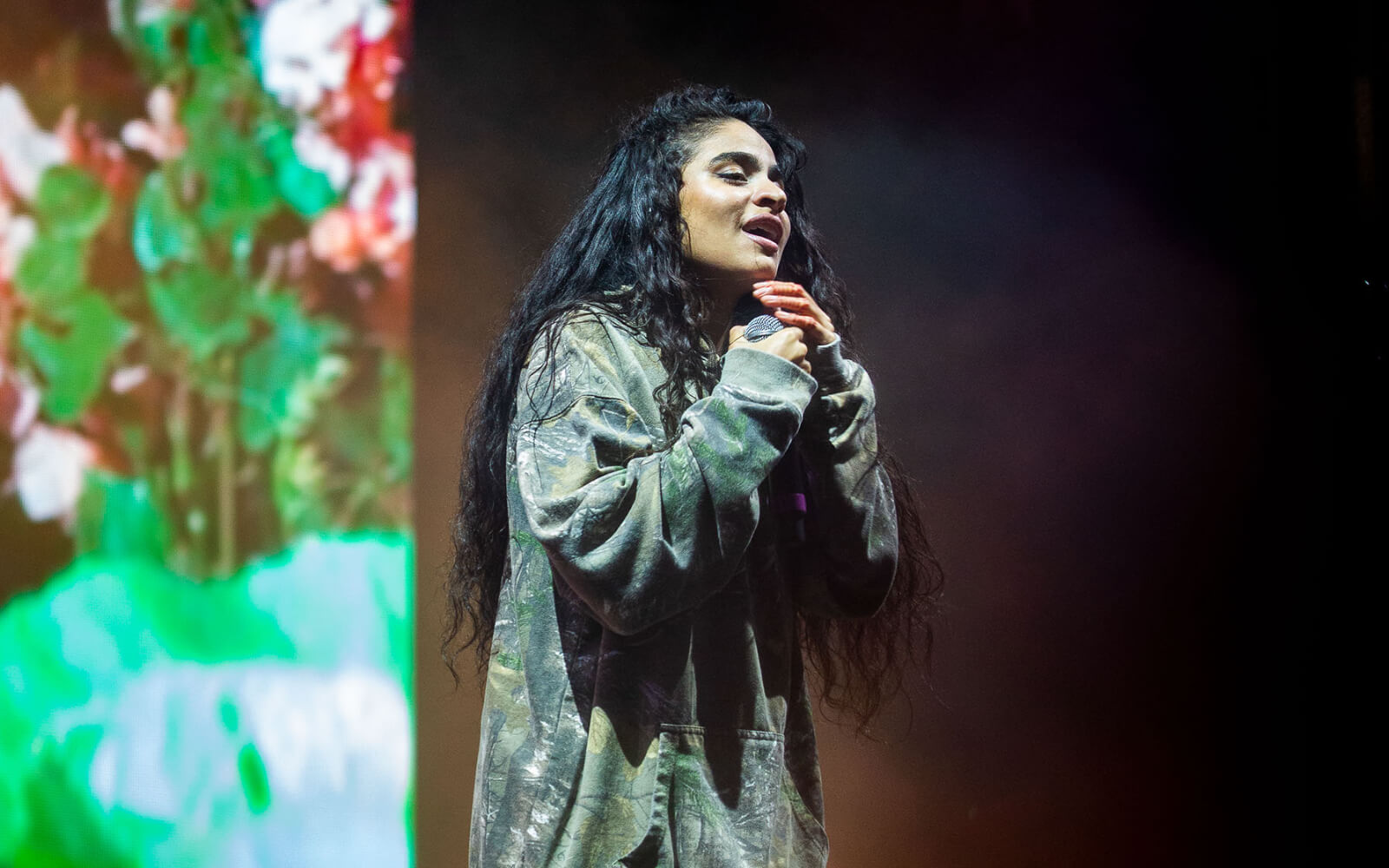 Jessie Reyez emerged onstage with a rock band behind her, including a guitarist who absolutely SHREDS. Reyez knows how to put on a show. The Toronto songstress blended her pop tinged R&B with visuals of anti-racism protests, violently burning cars, and Joaquin Phoenix as the Joker. Whether she's singing Motown-style ballads, tunes she wrote for Calvin Harris ("One Kiss"), or songs about social justice issues, Reyez held the crowd in the palm of her hand from start to finish.
The Damn Truth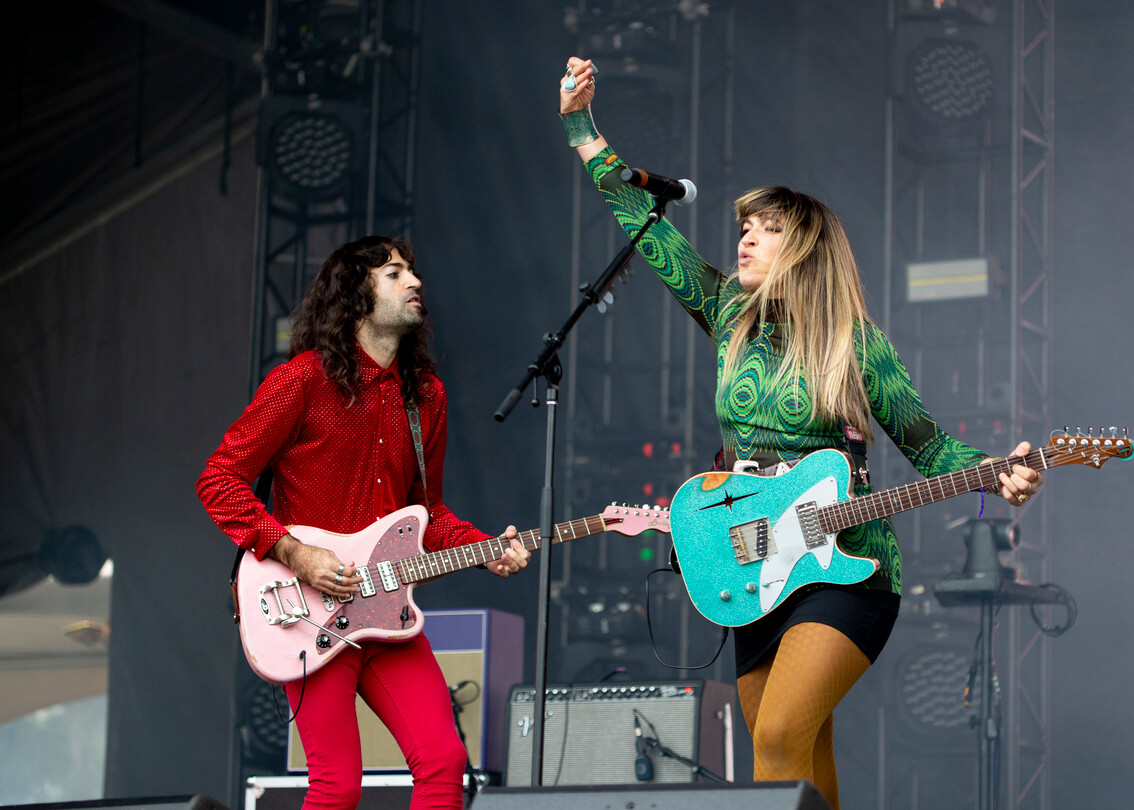 Throwback bands are a divisive subject in today's musical landscape. Either you think they're "spitting in the face of artistic evolution," or that they're a refreshing ode to classic bands from decades past. Montreal's the Damn Truth are definitely for the latter camp. Husky-voiced frontwoman Lee-la Baum led a band full of dudes who look either like Almost Famous extras or actual 70s rock stars who'd been cryogenically frozen, Austin Powers-style. Their songs are mostly meat-and-potatoes classic rock jams, but Baum's strong vocals definitely elevate them.
Stars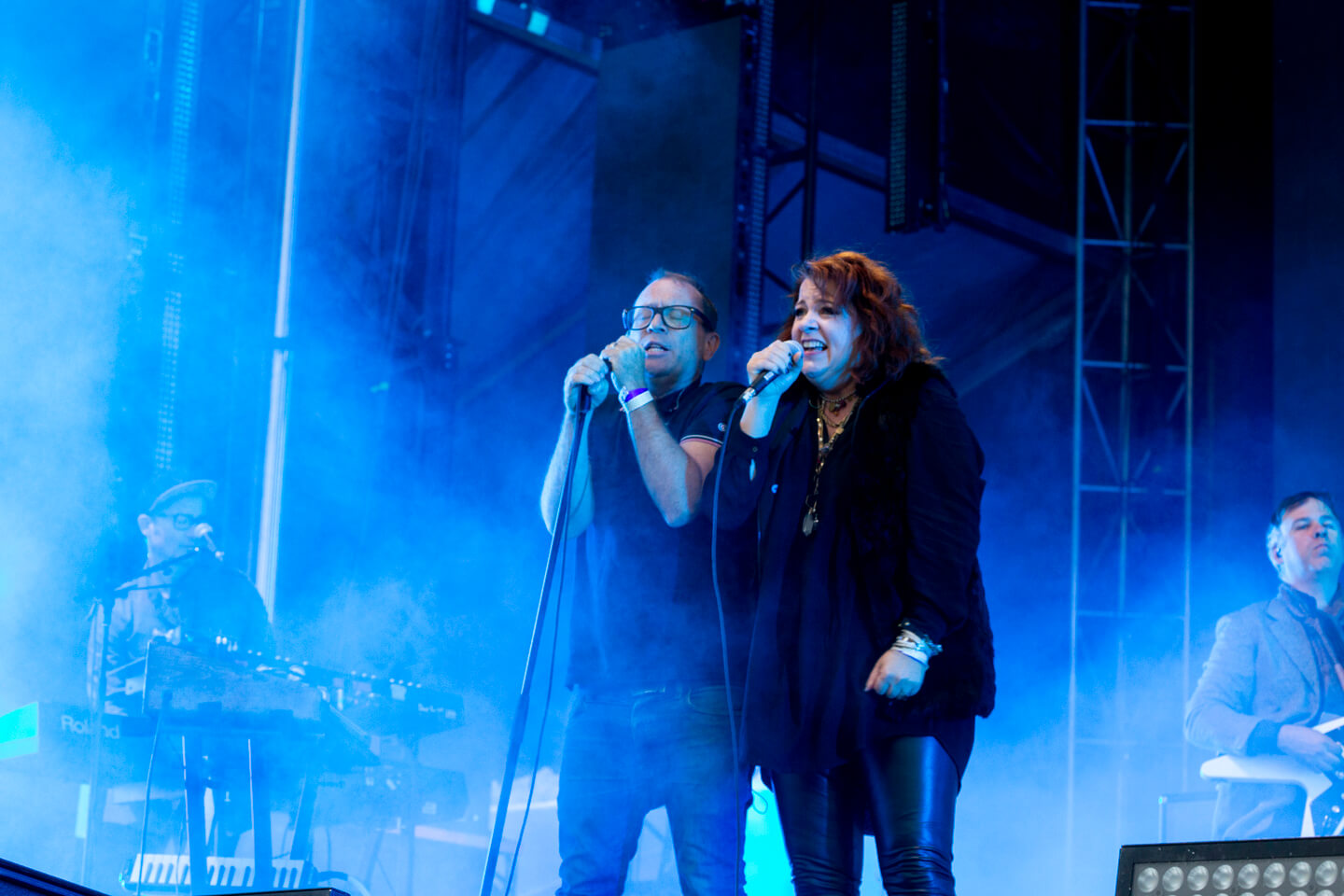 If you want an act to do a dusk set justice, you might as well call upon one of Montreal's biggest indie success stories. While their newer material doesn't sound very far removed in scope and sound from their older, more well-known songs, both Torquil Campbell and Amy Millan did a standup job in bringing Stars' anthemic melodies to life. Closing with "Your Ex-Lover Is Dead," perhaps one of the all-time greatest Montreal songs, was the icing on the cake.
Geoffroy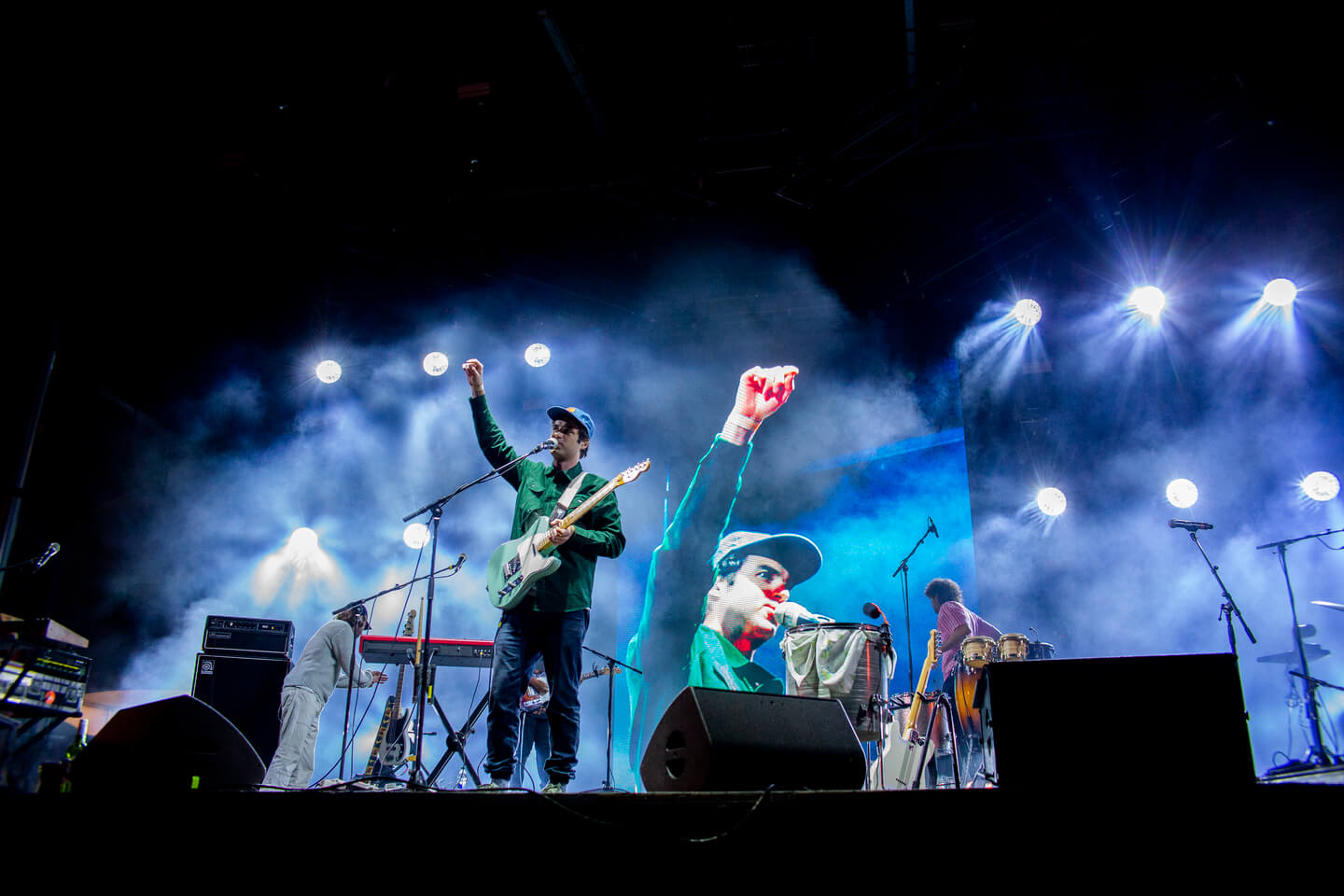 Now, for some Quebecois content: Montreal-based artist Geoffroy Sauvé sounds noticeably like James Blake, Chet Faker, and Sampha, all while dressing, smoking, and playing guitar like Mac DeMarco. As much as he might recall other artists, he manages to mould it into something unique, both on wax and in concert. His mellow, moody material is also very rich-sounding and easy on the ears, and his songs became increasingly danceable as his set progressed. Also, can we talk about the percussionist with a full-on mullet and moustache who looks like if Ryan Reynolds was from the 80s? Fuck yeah. You go, Glen Coco.
Half Moon Run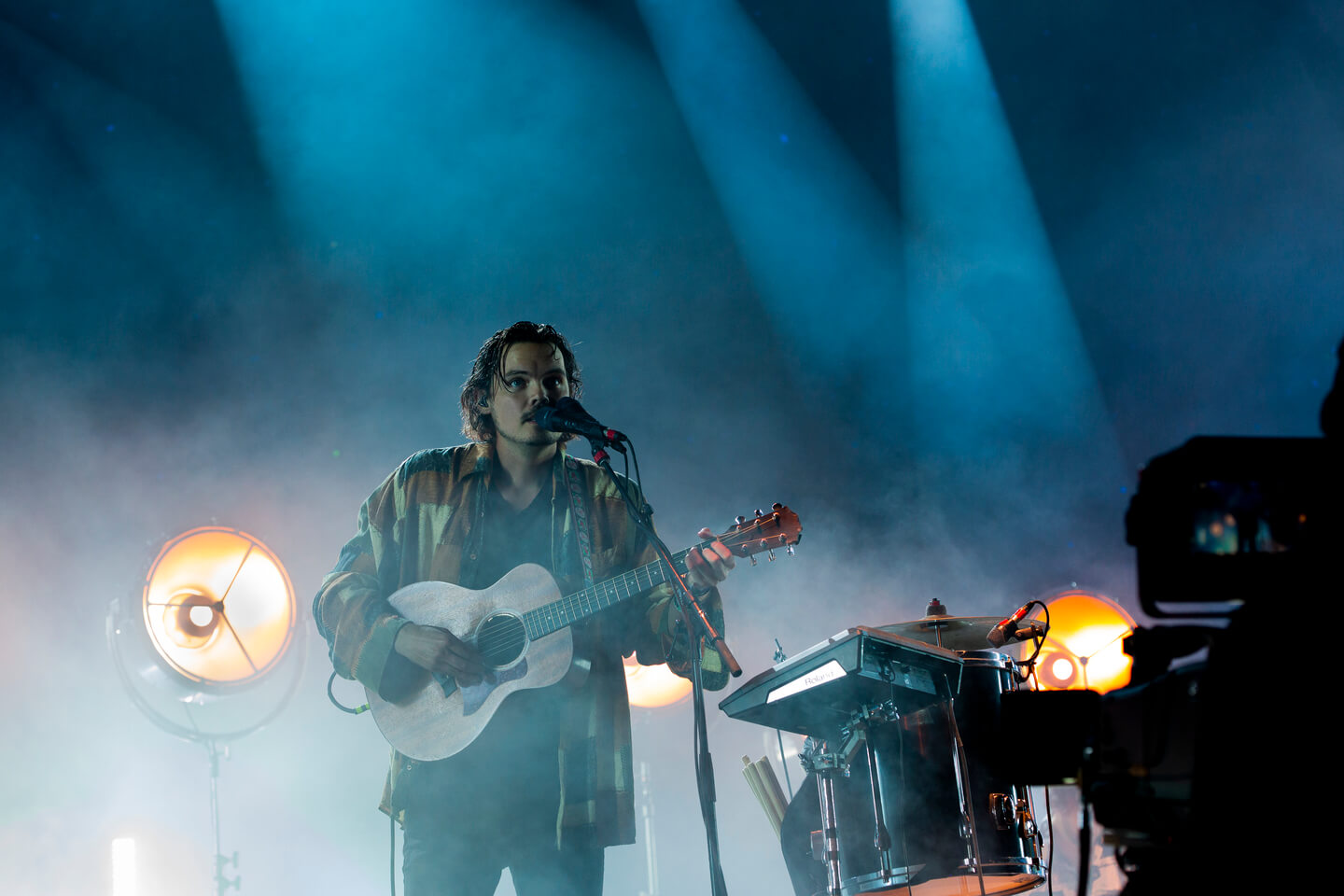 Arguably the biggest draw of the weekend was Half Moon Run, one of Montreal's biggest indie darlings over the past decade. On Sunday night, the trio succeeded in making their folk-based tunes—ones heavy on guitar noodling, rapid-fire drumming and sweet harmonies—sound bigger and brighter in a live setting. Despite the overpowering sound of the bass drum by sticksman Dylan Phillips (who looks like a dead ringer for Phish's Trey Anastasio), the three of them together sounded like a much larger band, even adding some violins, harmonicas, and Prince-like guitar solos to the mix. Osheaga's Get Together definitely stuck the landing as far as headliners go.