Bass Coast | basscoast.ca
July 7-10, 2023 (Merritt, BC) 
Headliners: Clozee, Interplanetary Criminal, Paul Woolford, Christian Loffler, Nicola Cruz, Jasper Tygner, DJ Lag, Elkka
Bass Coast is the only festival on our list that announces a Met Gala-style theme for its attendees each year. With images of outfits adorned with flowers scattered across their website to help attendees fit this year's "Avant Garden" theme, Bass Coast will welcome them to a space full of some of the most innovative stage designs and art installations you'll find anywhere set against the rolling hills of the Okanagan. Not to mention, of course, the electronic lineup spanning all sub-genres.
Check out our review of their 2022 festivities here! 
General Admission: $419.00 weekend pass
VIP Experience: $1464.00 includes a Vehicle Pass and a 6×4 metre waterproof "Grand Tent" equipped with 3 Queen beds, a ventilation system, carpets, a mirror, and an outdoor fairy lights table. 
Boots and Hearts | bootsandhearts.com
August 10-13, 2023 (Oro-Medonte, ON) 
Headliners: Tim McGraw, Keith Urban, Nickelback, Riley Green, Dallas Smith, Hardy, Lauren Alaina, Bailey Zimmerman
Dust off your cowboy hat, because the advanced price point on this hoedown held an hour north of Toronto not only promises an impressive lineup of some of the biggest names in country music both past and present, but is adding more of a rock edge to the lineup for the first time with names like Big Wreck, JJ Wilde, and of course, Nickelback. The continent's biggest country festival outside of Nashville, it's held on the expansive fields of Burl's Creek Event Grounds, boasts a famous Ferris wheel, and offers both shuttle and camping options. 
General Admission: $412.17 weekend pass
VIP Experience: $785.31 includes front of stage viewing, fast access, and exclusive washrooms, food vendors, bars and afterparties.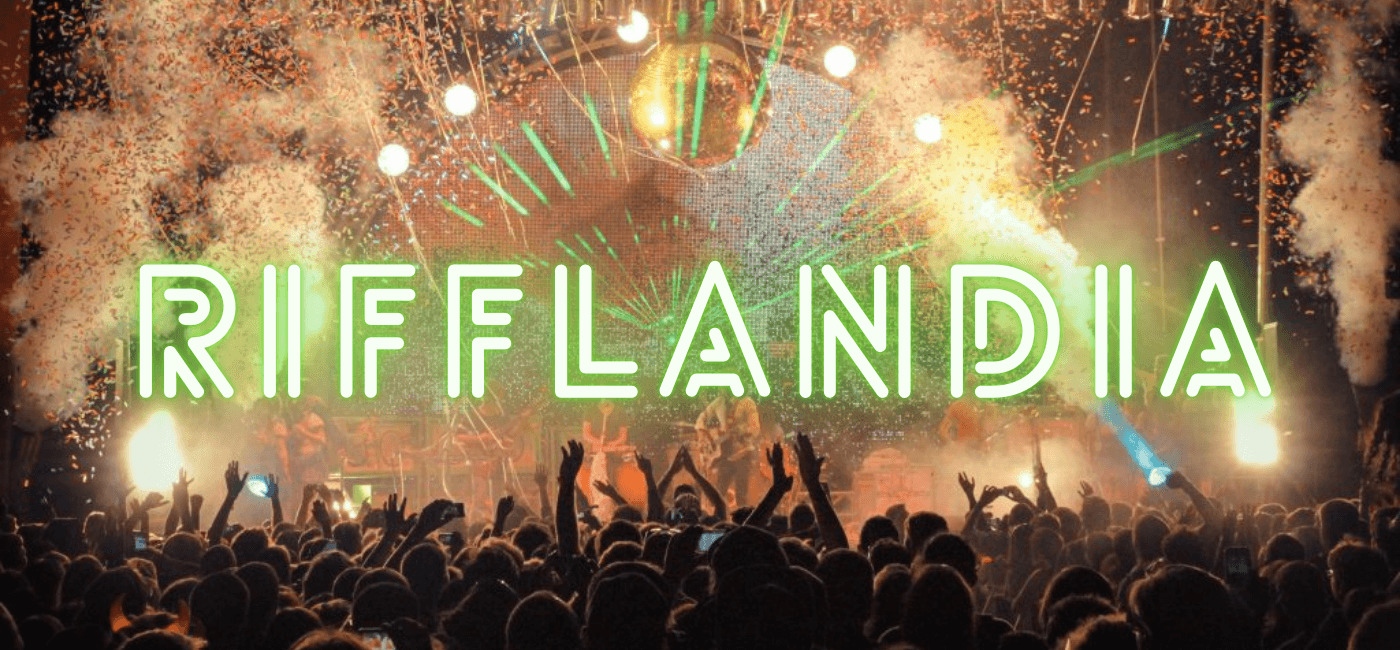 Rifflandia | rifflandia.com
September 7-9 and September 15-17, 2023 (Victoria, BC) 
Headliners: Iggy Pop, Diplo, Chris Lake, Run the Jewels, Herbie Hancock, Paris Hilton, Salt-N-Pepa, Stephen Marley
Splitting up into two weekends after a wildly successful return to the spotlight last year, Rifflandia is a festival that will have music nerds over-the-moon for the big names, unique pulls and legacy acts spanning decades that they manage to attract to their festival. With half of it held at Royal Athletic Park and half at the 19+ Electric Avenue, which turns the Phillips backyard into a neon extravaganza, the festival is famously low on conflicts, so you won't have to make an agonizing decision between which acts to see. Close out the summer in the right way. 
Check out our review of their 2022 festivities here! 
General Admission: $355.00 for a pass including both weekends
VIP Experience: $710.00 includes exclusive shaded seating areas, private bars, washrooms, and charging stations. 
Veld Music Festival | veldmusicfestival.com
August 4-6, 2023 (Toronto, ON)
Headliners: Above & Beyond, Illenium, Loud Luxury, Rezzmau5 (Rezz & Deadmau5), Tiesto, Zedd, Don Diablo, Gorgon City
Experience Canada's largest annual electronic music festival, Veld, celebrating its 10th anniversary in the heart of Ontario's most vibrant city. Held in Downsview Park and renowned for its stunning visuals, the festival collects almost all of the most electrifying names in the EDM world each year, mixing in some hip-hop artists and transforming the area into what they call a "neon paradise." Don't forget to bring comfortable shoes, as the energy at this rave can be intense once the music starts. 
General Admission: $360.00 weekend pass
VIP Experience: $444.00 includes a tented viewing area with seating and furniture, access to VIP bar and washrooms, and front of line access to the site.
Future Forest | futureforest.ca
August 4-7, 2023 (Fredericton, NB)

Headliners: A Hundred Drums, ATYYA, Nostalgix, Living Light, Father Harris, DJ Heather, Cannabliss, Cloverdale, Monkey Twerk, and many more.
If you love camping and electronic music, Future Forest festival is screaming your name. This unique event is nestled in the heart of a secluded forest, offering an authentic and nature-focused experience that is far removed from the hustle and bustle of Fredericton, New Brunswick. A true outdoor adventure that invites participants to disconnect from the world, indulge in the captivating natural beauty of the trees and river, and be entranced by incredible music. 
General Admission: $310.00 weekend pass
MUTEK Montreal | montreal.mutek.org
August 22-27 (Montreal, QC)
Headliners: Ale Hop, Hatis Noit, Alessandro Cortini & Marco Ciceri, Kyoko, Honeydrip, .VRIL, Sheenah Ko
Calling all tech demons and soundbath electro freaks! Montreal's electronic music/digital creativity festival, MUTEK, is back with its 24th iteration. Taking over the Montreal downtown core, international DJs, sound artists, and experimental patch cablers will play over 80 shows, getting you to shake or continue looking too cool, head-nodding in the club. Desert techno? Bluewave synth pop? Cornbread hyperwave? Whatever your electronic poison, MUTEK has got you covered. Make sure to check out the free stage in Esplanade Tranquille.
General Admission: $320.00 weekend pass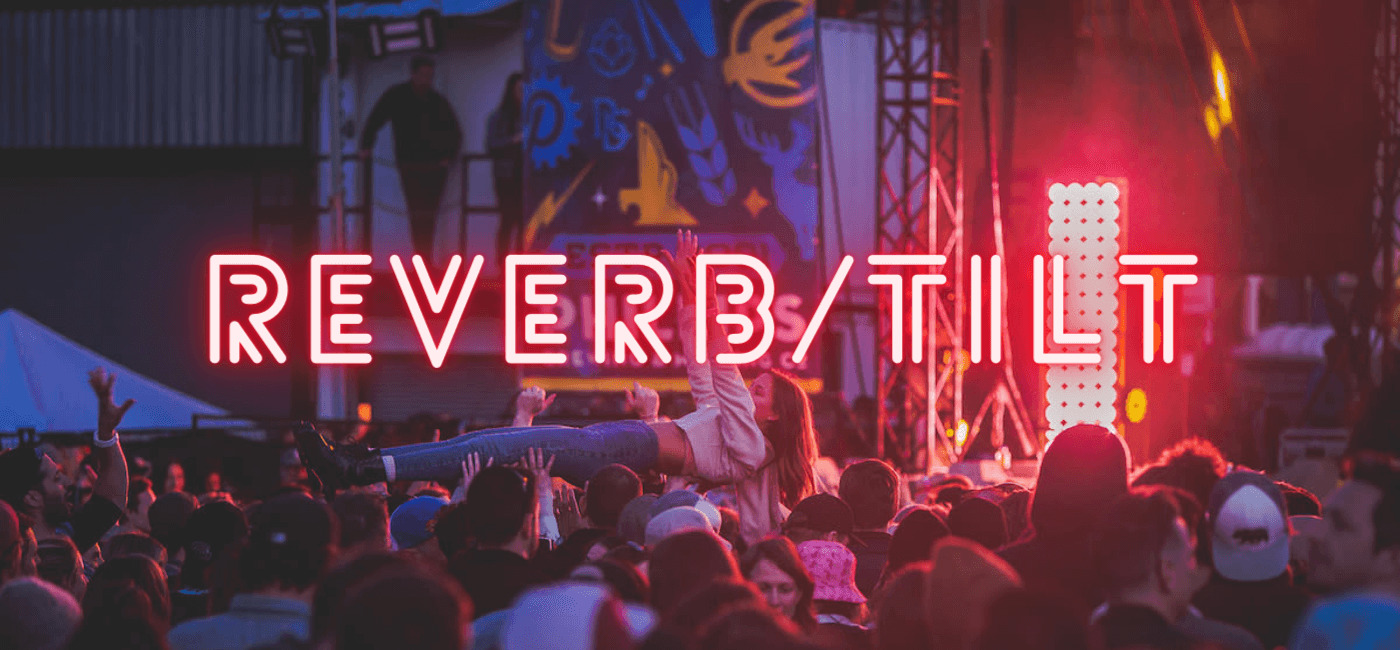 Reverb/Tilt at The Phillips Backyard | phillipsbackyard.com
Tilt: July 7-9, 2023 
Reverb: August 11-13, 2023
(Victoria, BC)
Tilt Headliners: DJ Pee .Wee (Anderson .Paak), Lord Huron, Bahamas, Sudan Archives
Reverb Headliners: Fleet Foxes, Peach Pit, Allen Stone, Jesse Roper
Get ready to rock this summer as the Phillips Backyard Festival Series returns for not one, but two action-packed weekends of music, featuring an epic lineup of headline talent, beloved local performers, and up-and-coming Canadian artists. While it's not a strict adherence, Tilt leans a little more hip-hop and R&B while Reverb sinks into a more indie-folk groove. Held under the Phillips grain silos, the festivals offer a uniquely intimate experience that brings you up close and personal with some of the hottest acts in the music scene.
General Admission (Tilt): $276.00 weekend pass
General Admission (Reverb): $250.00 weekend pass
Osheaga | osheaga.com
August 4-6, 2023 (Montreal, QC) 
Headliners: Billie Eilish, Rüfüs Du Sol, Kendrick Lamar, Fred Again.., Joey Bada$$, Kim Petras, The Flaming Lips, The National
Osheaga is a three-day Montreal music festival held in Parc Jean-Drapeau, a magical island that is just a quick subway ride away from the city's downtown core. Osheaga is known for discovering and promoting emerging local and national talents, giving them the opportunity to perform alongside some of the biggest names in the business.  A lot of star power for a little more than $100/day — Poutine not included.
Check out our review of their 2022 festivities here! 
General Admission: $385.00 weekend pass
VIP Experience: $1550.00 includes fast access, exclusive bars, continental brunch, backstage tours, shuttle service between stages, private washroom, and massage area.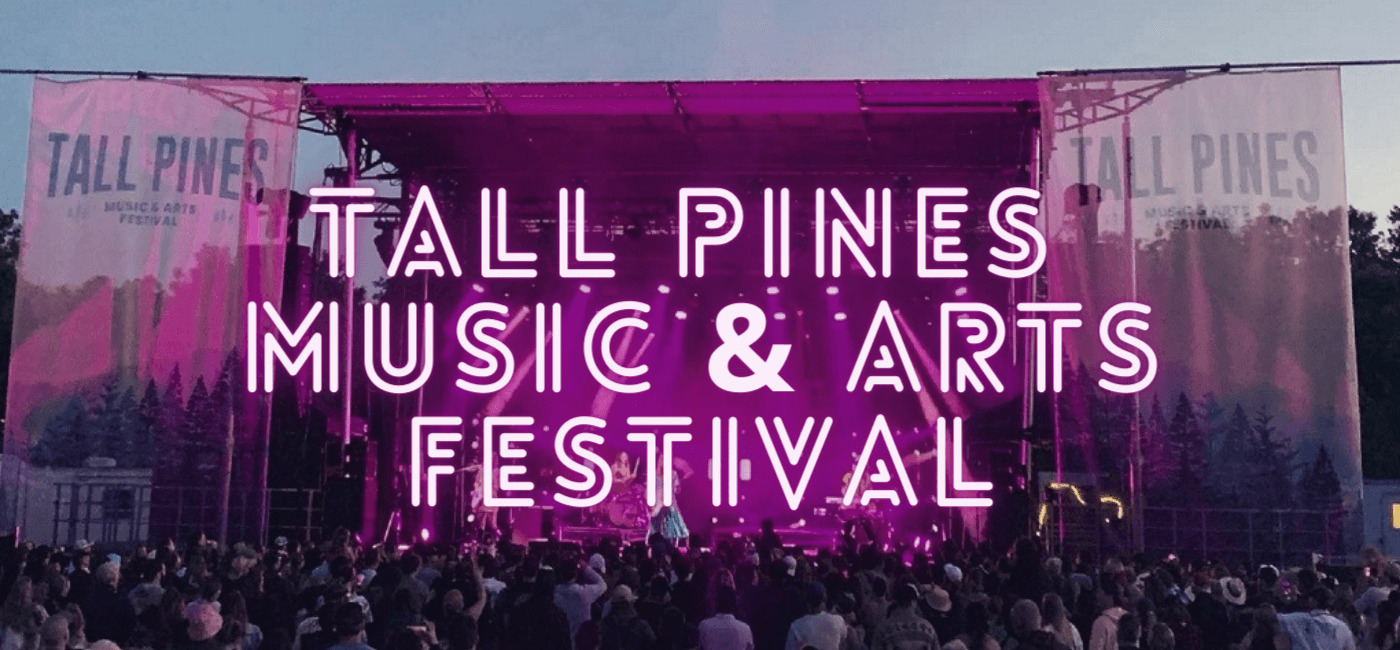 Tall Pines Music & Arts Festival | tallpinesfestival.com
June 16-17, 2023 (Gravenhurst, ON)
Headliners: Blue Rodeo, Serena Ryder, Tokyo Police Club, Classified, I Mother Earth, Ombiigizi, The Darcys, Jerry Leger & The Situation
Muskoka Wharf is renowned for having some of the best natural sights the world has to offer and a historic community with ample heritage to discover, so holding a music festival in the area makes a lot of sense. With a focus on Canadian acts both past and present and spanning across all genres, you don't only get to look at Lake Muskoka in the background – the festival invites attendees to get in a canoe and see it for themselves. 
General Admission: $224.89 weekend pass
VIP Experience: $401.38 includes expedited entrance and access to the VIP area with front of stage viewing, washrooms, bars and an "exclusive cocktail experience."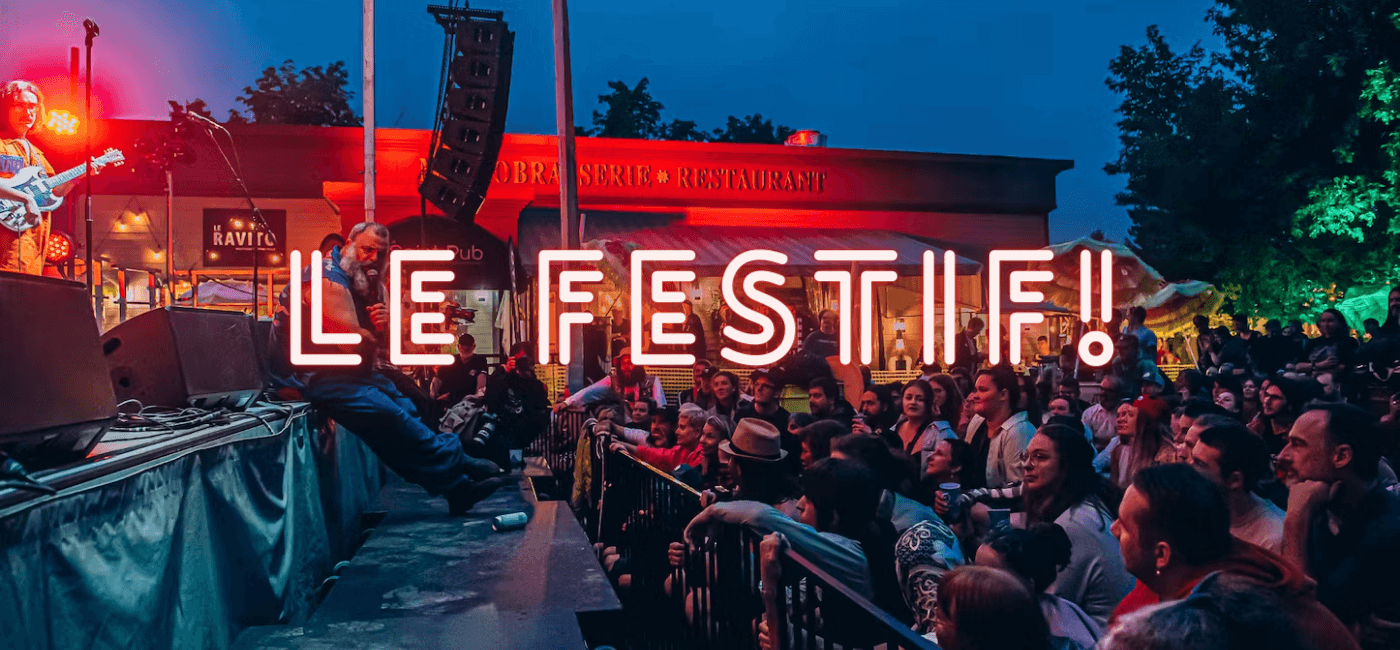 Le Festif! | lefestif.ca

July 20-23 (Baie-Saint-Paul, QC)
Headliners: Amyl and The Sniffers, Daniel Bélanger, Vulgaires Machins, Chose Sauvages, La Sécurité, Milk & Bone, BACKXWASH
Le Festif is located in the beautiful Baie-Saint-Paul right off the Northern shore of the St. Lawrence river, a perfect setting for some live music. The festival is well-renowned in the Quebec music industry, an hour away from Quebec City, and highlights some of the upcoming acts the region has to offer. The three-day jubilee also has some international acts, like this year's Aussie shock punks, Amyl and the Sniffers.
General Admission: $300.00 weekend pass
VIP Experience: $400.00 includes access to the VIP area with front of stage viewing and unlimited drinks. 
Winnipeg Folk Festival | winnipegfolkfestival.ca
July 6-9 (Winnipeg, MB)
Headliners: Orville Peck, Panda Bear & Sonic Boom, The War on Drugs, Emmylou Harris, DJ Shub, Vance Joy
As crowds gather in the gorgeous Birds Hill Park, the Winnipeg Folk Festival has always been a hallmark for Manitoba's music scene and tourist sector. This magical festival always has some legends—this year's is Emmylou Harris—playing their shows across only two stages, so you can realistically see a bit of everything if you so choose. 
General Admission: $298.00 weekend pass
ÎleSoniq | ilesoniq.com
August 11-13 (Montreal, QC)
Headliners: Martin Garrix, The Chainsmokers, Bear Grillz, Afrojack, BLOND:ISH, Borgore, Deadmau5, Eli & Fur
There's something truly exciting about a bunch of 20-somethings gathering in a field and collectively losing their minds to some heavy-hitter electro music. That's what Montreal's  ÎleSoniq provides, a community where you can really let loose to some mutating dubstep or twisting glitch wave. It's kind of like all of the good parts of being in a cult and always makes for a memorable weekend. There's the main event in Parc Jean Drapeau, but this year there is also ÎleSoniq in the City portion on August 11. Don't forget to hydrate!
General Admission: $230.00 weekend pass
VIP Experience: $1000.00 includes a luxury suite for 12 people overlooking the mainstage, a gift card worth $4000.00 to spend on food and beverages, a hostess with bar service, expedited entry, and private washrooms. 
Mariposa Folk Festival | mariposafolk.com
July 7-9, 2023 (Orillia, ON)
Headliners: Tegan & Sara, Feist, Rufus Wainwright, The Wood Brothers, The Rural Alberta Advantage, KT Tunstall, Wild Rivers, Judy Collins 
One of Canada's longest-running and legendary festivals with more than 60 years of history, the Mariposa Folk Festival is dedicated to preserving the nation's folk art through dance, visual work, and of course, the music. Featuring an all-Northern lineup and 11 stages to see them on, the festival celebrates being one of the first to prominently feature Indigenous artists. With a bustling "Artisan's Village" and a family-friendly atmosphere, the acoustic vibes will be permeating throughout Tudhope Park. 
General Admission: $195.00
Victoria Ska Festival | victoriaskafest.ca
June 21-25, 2023 (Victoria, BC)
Headliners: Maxi Priest, Chali 2NA & The House of Vibe, Brother Ali, The Aggrolites, Sister Carol, Kid Koala
The most iconic and longest-running Ska festival in North America, Victoria Ska Festival highlights the global impact of Jamaican-rooted music while featuring a variety of diverse bands and artists from across the world. This festival not only showcases incredible music from iconic acts, but also showcases visual art, culinary excellence, and free workshops hosted by some of the festival headliners while featuring an impressive price-point for a fest that spans over five days. Just remember to clap on beats 1 and 3. 
Read our interview with festival founder Dane Roberts here!
General Admission: $165.50
VIP Experience: $225.00 includes stage access, VIP bars, VIP bathrooms and VIP access to all shows.
Sled Island | sledisland.com
June 21-25 (Calgary, AB)
Headliners: Bartees Strange, O Sees, DEHD, Helado Negro, Sun Ra Arkestra, Mannequin Pussy, Spellling 
Playing Sled Island is kind of like a rite of passage for Canadian indie bands and artists, but it's also a showcase for some of the best talent in the alternative scene. The festival also chooses a curator every year, and works with them to build part of the lineup. This year's is Bartees Strange, who seems to have more of a garage rock and jazz background than he might be given credit for. The craziest addition this year has to be the Sun Ra Arkestra, the near original band who pushed cosmic jazz with the legendary Sun Ra. Sled Island is also all throughout Calgary, so get ready to venue hop. It's encouraged!
Read our full 2023 festival preview here.
General Admission: $220.00 weekend pass
VIP Experience: $377.00 includes expedited access and Sled Island merchandise
Calgary Folk Music Festival | calgaryfolkfest.com
July 27-30 (Calgary, AB)
Headliners: Andrew Bird, Bahamas, Fantastic Negrito, Emmylou Harris, Jeff Tweedy, The Weather Station
Probably Canada's folkiest folk fest in terms of lineup, the Calgary Folk Music Festival is in its 44th year. Taking over Prince's Island Park since 1980, this festival has all of the small town vibes you'd want, with local art plastered absolutely everywhere and a few stages to bounce between. It's a dose of culture incarnate for Calgary's downtown core, focusing on one thing: a love of live music. 
General Admission: $205.00 weekend pass
Festival d'été de Québec | feq.ca
July 6-16 (Quebec City, QC)
Headliners: Weezer, Green Day, Bad Religion, Billy Talent, Cypress Hill, Foo Fighters, Lana Del Rey, The Smile, and many more!
Festival d'été de Québec (or FEQ) is one of the biggest events of the year for Quebec, completely morphing the city's tourist area into a music lover's wet dream. This year the festival opted for some old guard talent, including the hip-hop legends Cypress Hill and punk stalwarts Green Day and Bad Religion. Grab a crepe while you're in Quebec, get lost in the history, and take advantage of the Festibus shuttle to get around town. Read our 2023 preview here! 
General Admission: $140.00 weekend pass
VIP Experience: $920.00 includes access to the Gold Front Stage Zone, exclusive bars and washrooms. 
Purple City | purplecityfest.com
August 25-27, 2023 (Edmonton, AB)
Headliners: OFF!, Light Asylum, Death Valley Girls, Patriarchy, Hand Habits, Frankie & The Witch Fingers
A multi-day, multi-venue all ages festival with heavy psych-leaning tendencies, Purple City refers to itself as the dawn of a new era. A revised version of the former Up + Downtown Festival inspired by cutting-edge new music from up-and-coming artists, the festival's intention is to curate today's most exciting and groundbreaking sounds, placing the acts in a club atmosphere in venues spanning Edmonton's downtown core. Featuring top-tier performers from Alberta and beyond, you're bound to discover your next favourite artist at this festival.
General Admission: $80-$150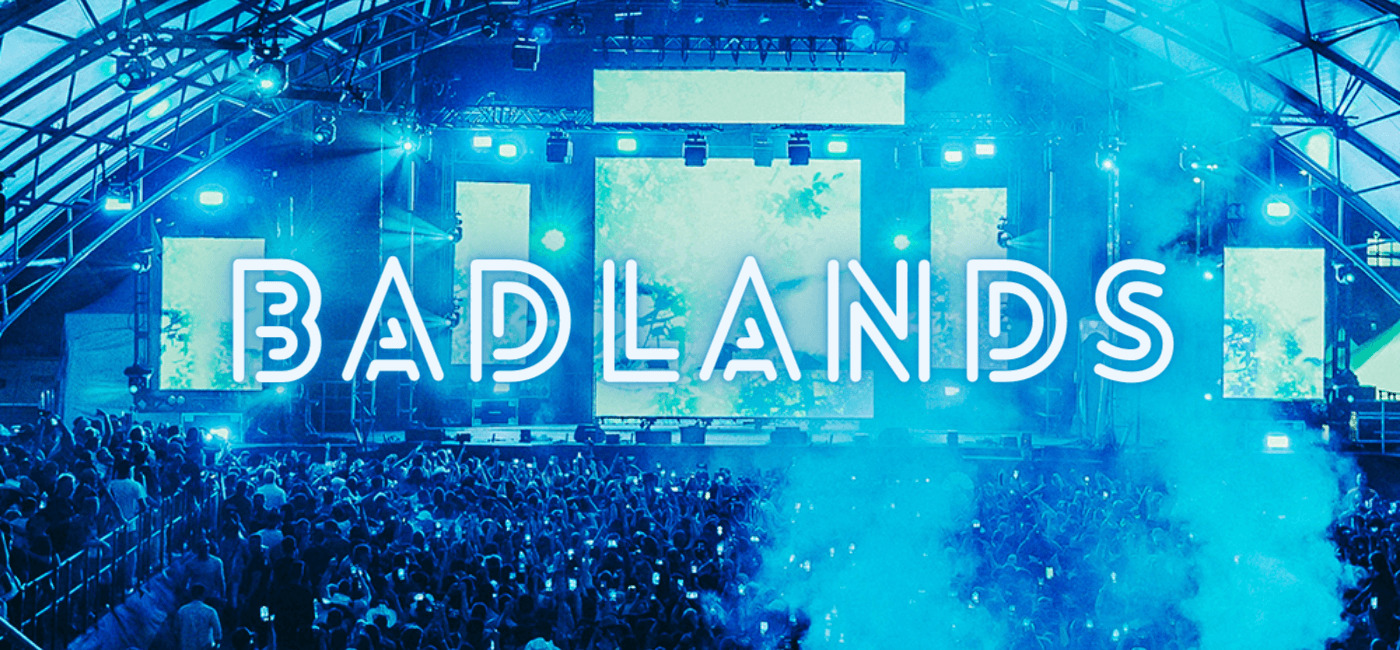 Badlands | badlandsmusicfest.com 
July 6-16, 2023 (Calgary, AB)
Headliners: Dom Dolla, FISHER, Gareth Emery, Lee Brice, Rick Ross, Skrillex, Tyga
A unique festival in the sense that it's mostly focused on individual shows, whereas the VIP pass gives you access to the entire festival, Calgary's Badlands might be the answer to any West Coasters who are mourning the demise of FVDED In The Park. With a raucous mix of party-starting hip-hop, EDM and country, the shows are held in a tent square in the middle of the city's downtown core. It's the kind of festival that prominently features the purple demon emoji on its website, so you know what you're getting into. 
General Admission: $45-122.00 (individual shows)
VIP Experience: $327.86 "Outlaw Pass" includes access to all shows at the festival, priority entry, private washrooms and a private bar.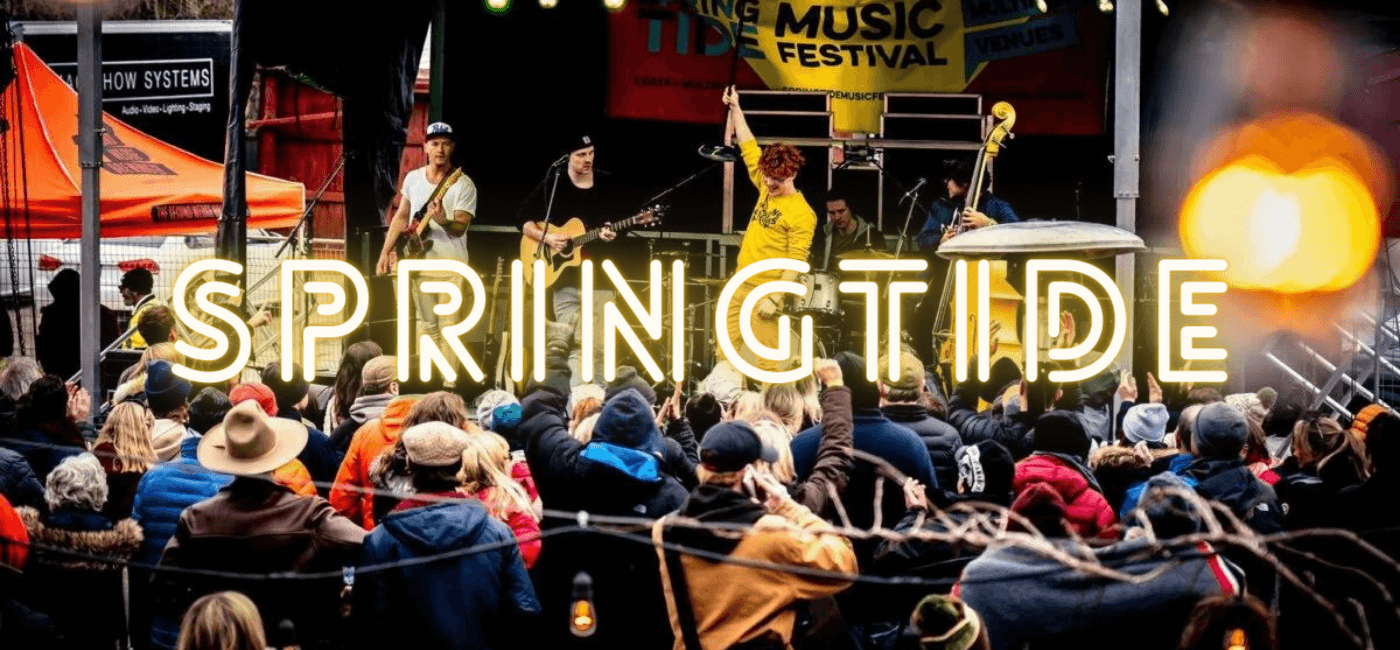 Springtide | springtidemusicfestival.com
June 9-10, 2023 (Uxbridge, ON)
Headliners: The Sadies, Terra Lightfoot, Ahi, Aysanabee, Jasmyn, Dizzy, Field Guide, Amanda Rheaume
If you're looking for a downtown venue-hopping festival without all of the big-city chaos, Springtide's all-Canadian lineup in Uxbridge might be just for you. With a huge climate-safe focus and unique stages – like one that only features performers under 18 and another set up in a glow-in-the-dark bowling alley – the price tag on this artist-run, grassroots festival is highly reasonable. 
General Admission: $90.00 weekend pass
UNITED STATES 
Outside Lands | sfoutsidelands.com
August 11-13, San Francisco, CA
Headliners: Kendrick Lamar, Odesza, Foo Fighters, The 1975, Lana Del Rey, Megan Thee Stallion, Maggie Rogers, ZEDD
If you're looking for fun south of the border, we suggest checking out Outside Lands. Outside Lands is a music, food and art festival held annually in at Golden Gate Park in San Francisco. The festival is produced by Another Planet Entertainment, Superfly Presents, and Starr Hill Presents. It is the largest independently owned music festival in the US. This year's lineup is pretty much an all-star cast of headliners, making it well worth the trip.
General Admission: Single Day starting at $199.00 (SOLD OUT)