Best Neighbourhood
LA is so big, it's hard to know where to start. I live in Echo Park, and I'm very biased about my neighbourhood. Echo Park or even neighbouring Silver Lake and Los Feliz would be great places to get an AirBnB for a week. All clean, pretty, and there's lots of good food and drinks. I tell anyone that visits LA to go to Malibu, or at least Santa Monica. The ocean is beautiful, and it's worth taking a walk to remember that you're just a tiny speck and nothing matters. On the flip side, stay away from Hollywood; it's dirty, touristy, busy, and I have no idea why anyone would want to go there. Drive through, jump out and take a photo of yourself with your favourite celebrity's star, buy a mini Oscar that reads "worlds greatest dad," then get back in your Uber and get the hell out of there!
Best Fast Food
I mean, can I say anything other than tacos? Everyone always wants tacos, and the best thing about LA is there's a taco truck on almost every corner. I have a special connection to Taco Zone (2064 Montana St.) in Echo Park, but you don't have to "enter the zone" to have a good street taco. Every street taco is a good one because they are cheap, quick, and easy to find. If you want to be fancy about your tacos, Guisados, HomeState, and Salazar are all worth checking out, and listed in ascending order of swank.
Best Place For Celeb Sightings
To be honest, I'm not great with celebrity faces, so I'm sure there's far more in my orbit than I realize. That said, there are celebrities everywhere. I ate dinner beside Jon Hamm the first night I moved here. Chris Pine is always getting coffee in Echo Park or thrifting at the Los Feliz flea. I saw Aaron Paul and Katie Holmes (separately) last week and I ran past Colin Farrell at the Silver Lake reservoir. I also happen to live beside an SNL cast member. If you're really into finding the hive, I expect you'll get lucky at Nobu, that sushi place that the Kardashians are always going on about.
Best Live Music Venue
The Greek Theatre (2700 N Vermont Ave). I saw Jungle on Halloween while I was dressed as an astronaut and let me tell you, it was one of the greatest nights of my life. If you're in town on a Monday, School Night at Bardot in Hollywood is always a great way to see some of the best up and coming acts in LA. 
Best Record Store
Don't hate me, but I don't buy records anymore… I just expect people to buy copies of ours.
Drinks with Friends
I really love L&E Oyster Bar (1637 Silver Lake Blvd) in Silverlake. It's hip, has great cocktails and oysters. On the chiller side of things, Hyperion Pub (2538 Hyperion Ave) is a staple, and The Douglas (1400 Sunset Blvd) is great for sports. If you're trying to impress, the Mama Shelter (6500 Selma Ave) patio has a slick view of the Hollywood sign and Bar Bandini (2150 Sunset Blvd.) has some really great wine.
Best Cheap Breakfast
I think breakfast is overrated. That "most important meal of the day" mumbo is a scam that's been peddled by big breakfast for far too long. Coffee, on the other hand, coffee matters. Dayglo Coffee (3206 Sunset Blvd), Eightfold (1294 Sunset Blvd), La Colombe (3900 Sunset Blvd), and Black Cat (3909 Sunset Blvd) are all favourites of mine. One time I was really hung over and ate two burrito platters at Rodeo Mexican Grill on Sunset, but I hear they have a very cheap and tasty breakfast as well. Also, HomeState has great breakfast tacos.
Best Grocery Store
The only place I shop is Trader Joe's. I was skeptical of the universal love for a grocery store chain, but consider me born again. How do they make the best of everything? I really can't understand who or what created this magical place, probably a guy named Joe, but I get excited every time we need groceries.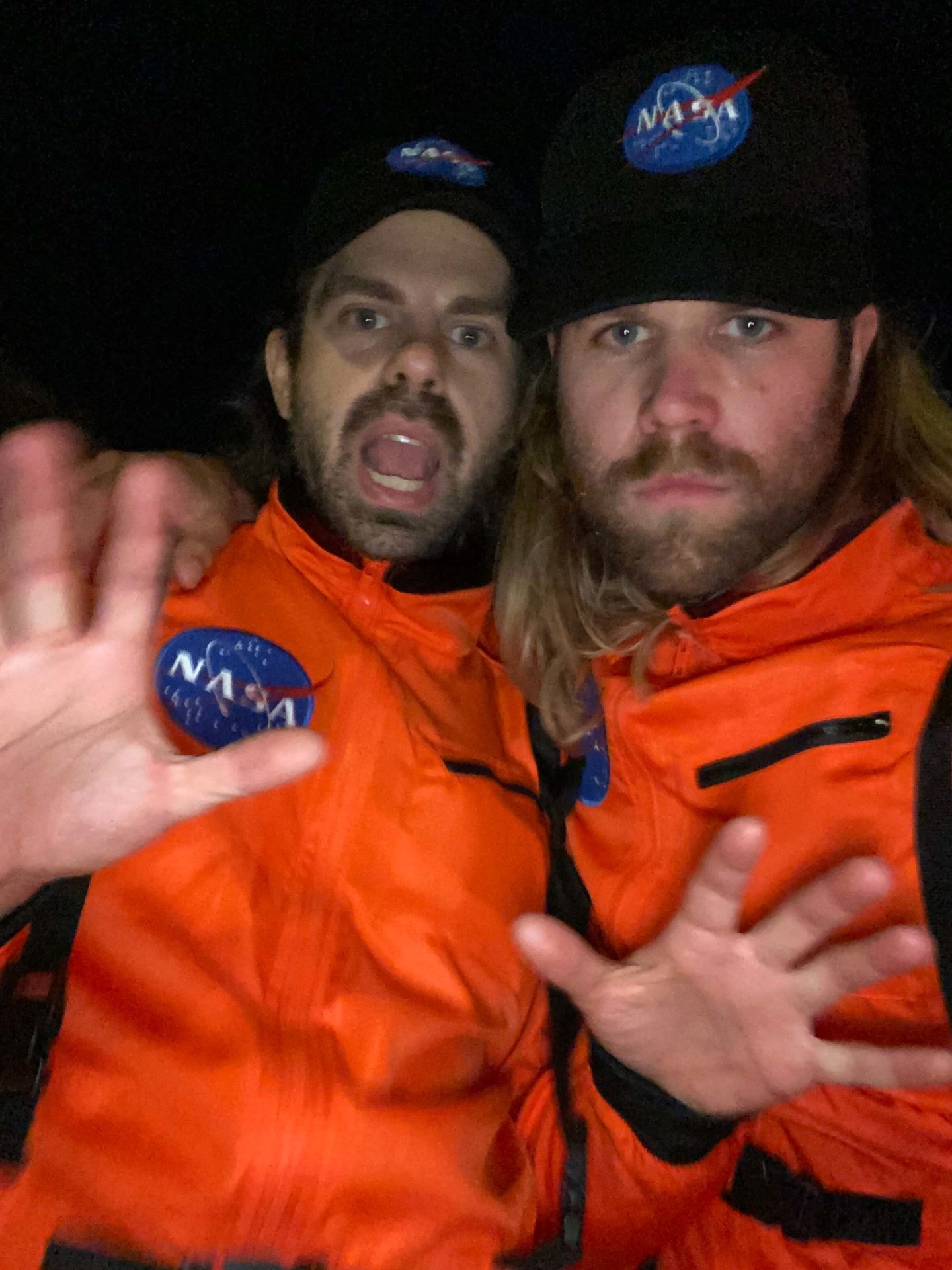 Best Thrift Store
I try to exclusively buy used clothing and LA has some really amazing options if you're ready to thrift! You can always find great stuff at both the Los Feliz and Silver Lake flea markets, and they make thrifting feel more like a social event. If you're looking to spend money, Wasteland (7428 Melrose Ave), which is more of a consignment store, always has incredible stuff! I consistently find great things at Crossroads Trading. The Hollywood and the Silver Lake locations are always full of great stuff in my size, but I have never had any luck at the Melrose location. 
Best Tourist Attraction
Any time anyone comes to visit me I always take them to the Griffith Observatory (2800 E Observatory Rd) first. You can see the Hollywood sign, the ocean, and get a great birds-eye view of the entire city. You've seen it in every movie ever set in LA, but it never seems to lose its charm.