Aries

(March 21 – April 19)
Smashing Pumpkins followed up their iconic record Mellon Collie and the Infinite Sadness (1995) with the somber electronic-laden Adore (1998) which was met with mixed reactions from fans. This tough string of luck continued in the early 2000s with the release of Machine/The Machines of Gods and Machina II/The Friends & Enemies of Modern Music, both released in 2000. They both were also met with mixed reactions and low ticket sales. Smashing Pumpkins broke up in December 2000. 
But like the fiery Aries, Corgan pushed forward with his well received new project Zwan and started a solo career before reforming the Smashing Pumpkins in 2005. 
Taurus

(April 20 – May 20)
The Taurus is known for its artistic and sensual nature. These three words come to mind when thinking of his relationship with Hole-frontwoman Courtney Love. Love and Corgan dated in 1991, before Love started seeing late-Nirvana frontman Kurt Cobain. 
The pair rekindled in 2006, which led Corgan to moving in with Courtney Love and her (and Kurt's) daughter Frances-Bean Cobain. The rekindled romance was short-lived and Corgan soon moved out.
Gemini

(May 21 – June 20)
Geminis are known for their playfulness. They are often seen as the life of the party and Corgan literally brought the party on stage during a 2022 Smashing Pumpkins show in Milwaukee. Whether he was trying to be funny or not, fans were amused to watch the frontman snacking on chips and dip on stage. Not backstage, or even on the side of the stage, literally on stage. In the clip below you can see Corgan snacking away while the set was in full swing, stage visuals flashing about behind him.
Cancer

(June 21 – July 22)
While Cancers can be self-protective and loving, they aren't afraid to show their goofy side. Corgan has a reputation for being a bit of a stickler, but history shows that he does have a sense of humor that can range from silly to awkward to even kind of bizarre. You can find many funny Billy Corgan compilations and memes across the internet. In 1996 Corgan leaned into his appreciation for comedy when he played himself in The Simpsons episode "Homerpalooza."
Leo

(July 23 – August 22)
Leos, much like the Lion, are natural born leaders. Not only is Corgan the leader of Smashing Pumpkins, but he has embraced leadership roles in a completely different medium from music, his second passion, professional wrestling.
In 2011 Corgan formed an independent wrestling company called Resistance Pro. This led to him becoming the Senior Producer of Creative and Talent Development at Total Nonstop Action Wrestling. In 2016 he became the latter promotion's President. In 2017 Corgan purchased one of wrestling's longest-running promotions, the National Wrestling Alliance (NWA).
Virgo

(August 23 – September 22)
Virgos can be as hard-working as they are methodical in their execution of projects. Every detail is thought through and every decision can have some kind of, in their mind, logical reasoning behind it. Virgos can also be quite introverted. After the mainstream success of Siamese Dream (1993) Corgan showcased all of these traits when he created the Zero character as part of the lore for Mellon Collie and the Infinite Sadness (1995).
"Mellon Collie was my way of saying, 'I'm gonna hide behind this personality of Zero'," he told guitar.com. "And when I shaved my head and started wearing the Zero shirt, it worked in this weird magical way, it allowed me to be somebody that I was, but wasn't courageous enough to be on stage."
Libra

(September 23 – October 22)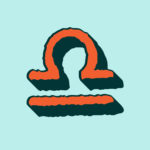 Many Libras are known for their sense of style. Though Corgan would never consider himself a fashionista, he has been rocking some pretty interesting outfits during the Pumpkins' latest tour. But nothing will be more memorable than when he debuted the infamous ZERO long sleeve-shirt in the music video for Smashing Pumpkins' hard-rock anthem "Bullet With Butterfly Wings" in 1995.
The shirt, which features a small star underneath the word Zero in big-bold font, has become a trademark in 90s fashion. The simple yet timeless design can still be seen in stores and on the streets today.
Scorpio

(October 23 – November 21)
Determination, ambition and loyalty are key traits in Scorpios. All three of these traits are present when Corgan balances his relationship with drummer Jimmy Chamberlin. With determination and ambition can sometimes be tough decisions and Corgan had to make one in 1996 when he kicked Chamberlin out of the band for drug use. 
However, loyalty in their relationship saw Corgan and Chamberlin reconnect multiple times over the Pumpkins' career. The renowned drummer returned to the band in 1999 after being rehabilitated until the band's first official breakup in 2000. Chamberlin then joined Corgan's new project Zwan before the duo reformed Smashing Pumpkins in 2005. Corgan brought Chamberlin back into the group's recent reformation with original guitarist James Iha in 2018.
Sagittarius

(November 22 – December 21)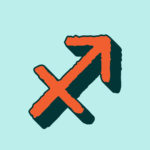 Oh, the Sagittarius, so spontaneous, optimistic and fun-loving. Corgan was caught being at a place some would consider one of the most fun and magical places on Earth, Disneyland. The Smashing Pumpkins frontman became a viral meme when a photo taken at an inopportune moment made him look sad while on one of the amusement park's rides. The photo was even referenced in a Season 15 episode of the popular animated series, Family Guy. Although at first Corgan wasn't super amused with the memes, he eventually started poking fun at them himself.
Aquarius

(Jan. 20 – Feb. 18)
As an Aquarius, you are often noted for your creativity, thoughtfulness, eccentricity and unconventional personality traits. Aquarius people don't often stay in a single lane, causing them to branch out into sometimes completely unrelated endeavors. This perfectly describes Corgan's musical habits. In 1987, Corgan was in a new wave group called Deep Blue Dream with the late Static-X frontman Wayne Static before putting his focus into a much harder alternative rock sound with Smashing Pumpkins in 1988. This is only the beginning of Corgan's genre-bending explorations.
Pisces

(February 19 – March 20)
Pisces are known for their empathy and compassion. One of Corgan's most compassionate moments stemmed from his relationship with Laura Albert, the author who wrote under the ominous literary persona JT LeRoy.
Albert had written three fiction books as JT LeRoy: Sarah (1999), The Heart is Deceitful Above All Things (1999) and Harold's End (2005). The works of fiction were purportedly semi-autobiographical stories about LeRoy as a teenager going through poverty and drug abuse. Albert would act as the JT LeRoy character in phone and email interviews which propelled them into stardom. Eventually  "JT LeRoy" started befriending celebrities through phone calls including Billy Corgan.
Albert went as far as to get her sibling-in-law to make public appearances as the LeRoy character before the charade was exposed in 2006. While many of JT LeRoy's celebrity friends vanished, Corgan remained close with Albert well afterwards.