Pisces

(February 19 – March 20)
Cyrus' upcoming album places focus on the age-old adage of "new year new me," as she focuses on bettering herself after stepping once again into the single life. While the ball dropping on 2023 is now a couple months behind us, we know that you value the re-evaluation that New Years' Day brings a little more than the average person, Pisces, and Cyrus does too. Her guest-heavy New Years' Eve celebration has been the best thing to tune into pn the fateful night since it started up two years ago, so while you're listening to her blazing-hot "Midnight Sky" duet with FLETCHER, think back to any New Years' resolutions you've already dropped and reverse that. 
Aries

(March 21 – April 19)
An Aries is predisposed to being the ultimate cheerleader for their friends, but Miley Cyrus took that a little too far back in 2015 (though who can blame her?). While filming a cover of Crowded House's "Don't Dream It's Over" with Ariana Grande, Cyrus, dressed as a unicorn, uses an instrumental break to compliment how her fellow pop star looks in her own costume,  causing her to miss her cue and exclaim "Sorry, I was flirting." The cover was for the launch of her Happy Hippie Foundation, a nonprofit organization that focuses on uplifting vulnerable populations, especially LGBTQ+ and homeless people. Even if the distraction is Grande-sized, focus on the important things ahead of you this month. 
Taurus

(April 20 – May 20)
Cyrus' guest appearance on Black Mirror season 5 back in 2019 was one of the most talked-about moments from a show with quite a few to choose from. Cyrus appeared as the pop star Ashley O – singer of "On A Roll," the undeniably catchy pop rework of Nine Inch Nails' "Head Like A Hole" – as well as a robotic toy doll containing an AI version of the real star's personality. While we know how much you value routine, Taurus, don't let it go so far that you become robotic – after all, the episode finds the doll ultimately trying to kill the real star. 
Gemini

(May 21 – June 20)
While Cyrus herself might not be a Gemini, the character that introduced us to her so many years ago might as well be: Hannah Montana, lest we forget, literally had two different personalities as she tried to exist simultaneously as global pop star and unassuming high-school student. Don't worry if you find yourself being pulled in two directions – this should be your month to both "chill it out, take it slow" AND "rock out the show" if that's what you're feeling. 
Cancer

(June 21 – July 22)
While we know that Miley Cyrus is always one to stand up for animal rights today, her Cancer-like compassion and nurturing attitude for all walks of life started when she was much younger – and she shares it with her famous father. In a story she told on the Joe Rogan podcast, Cyrus recounted a time when she became upset about hearing the fate of chickens on a farm that she was visiting. Instead of letting them become lunch for a snake, the two devised a plan for the young Cyrus to steal the chickens while Billy Ray distracted workers with autograph-signings. They even made it onto an airplane under the guise of being "exotic Himalayan cockatoos." Cancer, if you see someone in need this month, you don't be afraid to go the extra mile. 
Leo

(July 23 – August 22)
Miley Cyrus has always been best at starting conversation, but we'd be remiss not to include her career's most viral moment – especially when its flair for the dramatic is right up your alley, Leo. Of course, we're talking about the music video for Cyrus' 2013 single "Wrecking Ball," which incredibly turns 10 this summer. Shattering records at the time with 19.3 million views in its first 24 hours, Cyrus responded to the ensuing controversy by saying "If people can take their minds out of the obvious and go into their imagination a little bit, and see what the video really means – the way it's so vulnerable and if you look in my eyes, I look more sad than my voice sounds on the record." Leo, don't forget to look past the obvious this month. 
Virgo

(August 23 – September 22)
The nature of a Virgo might seem like the antithesis of everything Miley Cyrus – whether it's your humbleness, your perfectionist and detail-oriented tendencies, or your general sense of calm – but Cyrus has tapped into her more minimalistic side when it comes to her musical output on occasion. One major way is when she looks to her mentor and godmother, the legendary Dolly Parton. Cyrus loves looking to the past for covers, but her numerous covers of Parton's song "Jolene" have easily been some of her most well-respected. Virgo, don't be afraid to get some great advice from someone you look up to this month. 
Libra

(September 23 – October 22)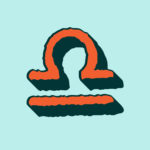 Taking a look at any of Cyrus' promotional material for her upcoming project shows how much she puts a lot of effort into taking care of her general health and wellness. She's long been an advocate for yoga and Pilates, but she showed her appreciation for health in an entirely different way at the 2021 Super Bowl. Performing at a pre-game concert series, Cyrus made sure that her audience consisted exclusively of frontline healthcare workers in order to give thanks for their years of dedication during the pandemic. That's a Libra-sized sense of justice. Just like Cyrus, try to spin your passions in a new and creative way. 
Scorpio

(October 23 – November 21)
Based on her latest single, we know that Miley Cyrus can buy herself flowers – but she can also buy flowers for others. In a move that shows she never forgot where she came from that also demonstrated a Scorpio's disdain for fakeness, Cyrus sent bouquets with personalized handwritten notes to all of her Hannah Montana co-stars to celebrate the show's 15th anniversary – including 20-pound star formations for the extra-special ones, like Joe Jonas and Emily Osment, who played her best friend. If there's someone you haven't reached out to in a while, Scorpio, now's the time to let them know how much you appreciate them. 
Sagittarius

(November 22 – December 21)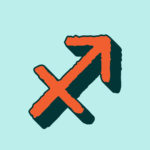 In another of Cyrus' famous covers, her appearance on Saturday Night Live's 40th anniversary special found her going viral once again. She appropriately covered "50 Ways to Leave Your Lover" by Paul Simon, who has appeared on the show 18 times – the most for any musician. When superproducer Mark Ronson saw the performance, he knew he had to reach out to Cyrus to get her on his guest-heavy album Late Night Feelings, scoring its biggest hit with "Nothing Breaks Like A Heart." Sagittarius is Cyrus' real sign, and like any Sagittarian would, her ability to adapt, try new things and spin the trends in her own way has been her career's biggest strength. You never know what opportunities will open up to you by simply being flexible and up for anything.
Capricorn

(December 22 – January 19)
Miley Cyrus has always used her music videos well to establish the direction of any of her new eras, but even before "Wrecking Ball" and "We Can't Stop," a then-18-year-old Cyrus took a huge step into controlling her own narrative for the first time with the incendiary video for "Can't Be Tamed." Lyrically tackling the desire for further self-expression, it was the true birth of the artist that we know today as she broke free from her Disney roots and displayed her Capricorn-esque hustle to re-establish herself as a serious artist to watch. For you, Capricorn, it's just a sign to harness as much girlboss energy as you can for the month ahead. 
Aquarius

(Jan. 20 – Feb. 18)
Above all, however, throughout all of the twists and turns that Cyrus' career and personal life have taken, she's always been moving through it like an independent Aquarius. That doesn't reflect any better than on the lead single from Endless Summer Vacation, "Flowers." Running through a list of romantic activities that she'd much rather do on her own, take this opportunity to plan a date for yourself and practice as much self-love and self-acceptance as Cyrus' latest project is sure to have. Why not, buy yourself flowers as well.