Launched by Sandy Pandya, label executive and manager of iconic Canadian singer-songwriter Serena Ryder, ArtHaus Music is record label and music company, an incubator for innovation and collaboration.  
The compilation is lifting up Black music in Canada in a big way.  Standout performances by a unique blend of styles will leave you satisfied in every way. From Iman Wamboi's Chin Injeti-produced "22" expressing the beauty behind uncertainty, to rapper Teon Gibbs and his motivational anthem "A Mill" that is teeming with self confidence, every track on this album gives us a clear introduction to who these artists are, and we can't wait to see what's next for them.
Sit down, grab your drink and snack of choice, and let us take you track by track through The Art Of… We had so much fun learning more about each of the artists involved and the inspiration behind their featured song.
"Elevating" by Sade Awele
Sade Awele's Elevating seamlessly blends modern jazz and R&B influences to create a fresh, but nostalgic sound. The juxtaposition of the jazz instrumentation and R&B melody in the vocals creates a dynamic listening experience. Awele's vocals, reminiscent of Ella Fitzgerald, are powerful yet understated, conveying a message of letting go and elevating to a higher state of being. 
What inspired you to write "Elevating"? 
I wrote it in the middle of the pandemic, peak uncertain times where I was paying way too much attention to the media and the negative news. I needed to shut out the outside noise to focus on what matters the most. I needed to elevate my mindset; my thoughts, words, actions. So "Elevating" was really inspired by my state of being. 
How did you start your recording career?
I started my recording career singing lead in various bands from Ottawa to Toronto to Calgary, and eventually as my confidence grew I went solo. 
What can we expect from you in 2023?
I have two singles and an EP coming out this year as well as an official showcase at Canadian Music Week in Toronto in June. I'll be playing The Belfry Theatre in Victoria with The BC Black History Awareness Society on Feb. 27, and premiering the music video of my single "Intuition" with Black Women Connect at The Nest in Vancouver on March 2. Then we'll be at The Polygon Art Gallery in North Vancouver April 22 for an exhibit called As We Rise, which is a collection of photographs taken by various Black and African photographers around the world, celebrating Black community, identity, and power.  We actually have a ton more shows and festivals that we will play and details of them can be found at my website, sadeawele.com.
What does it mean for you to be included in ArtHaus' "The Art Of…"?
ArtHaus is one of the few labels who have stepped up to put Black Canadian artists on the map in a big way. Honoured to play a part in this historic moment.
"Lonely" by Desiree Dawson
Desiree Dawson's "Lonely" is a nostalgic throwback to the early 2000s pop and R&B sounds, making it extremely addicting and stuck in your head after just one listen. Desiree deals with the complex emotions of being independent and enjoying her space, but at times feeling lonely and craving emotional and physical connection. Although the message is melancholic, the instrumentation stays light hearted, making this song a standout in the world of pop. With its catchy hook, upbeat tempo, and touching lyrics, this song is sure to be a hit with fans of both R&B and pop. If you're in the mood for a throwback sound with a modern twist, be sure to give this song a listen.
What inspired you to write "Lonely"? 
Akeel, Adam, and I were talking about the challenges of being full time creators who are constantly in the studio, working on music and on strange time lines that can often isolate us from the people we love. We could all relate to this concept in different ways so we started building around it. The topic itself is one that could definitely have had a more melancholy feel but we decided to make it a warm, feel-good dancey track! Nothing better than dancing out your problems. 
How did you start your recording career?
I started my recording career writing hooks for hip-hop tracks, writing for EDM producers and other styles of electronic music. In 2016 I won the CBC Searchlight contest, which allowed me to record my first album, Wild Heart, at Metal Works Studio in Mississauga. Since then I've been recording often with different collaborators all over the world. My 2021 album, Meet You At The Light, was nominated for Adult Contemporary Album of the Year at the 2022 Juno Awards.
What can we expect from you in 2023?
You can expect a lot of new music from me across many different vibes and genres, as well as lots of opportunities to see me live throughout Canada, Europe and the UK. Some fun surprises in store this year! 
What does it mean for you to be included in ArtHaus' "The Art Of…"?
It feels amazing to be included in this project alongside my friends and fellow creators from BC.  This compilation is packed with so many different and unique songs spanning different genres. It's giving much deserved resources, support, and attention to talented Black artists from BC and I'm grateful to be a part!
"For The Sake Of You" by IAMTHELIVING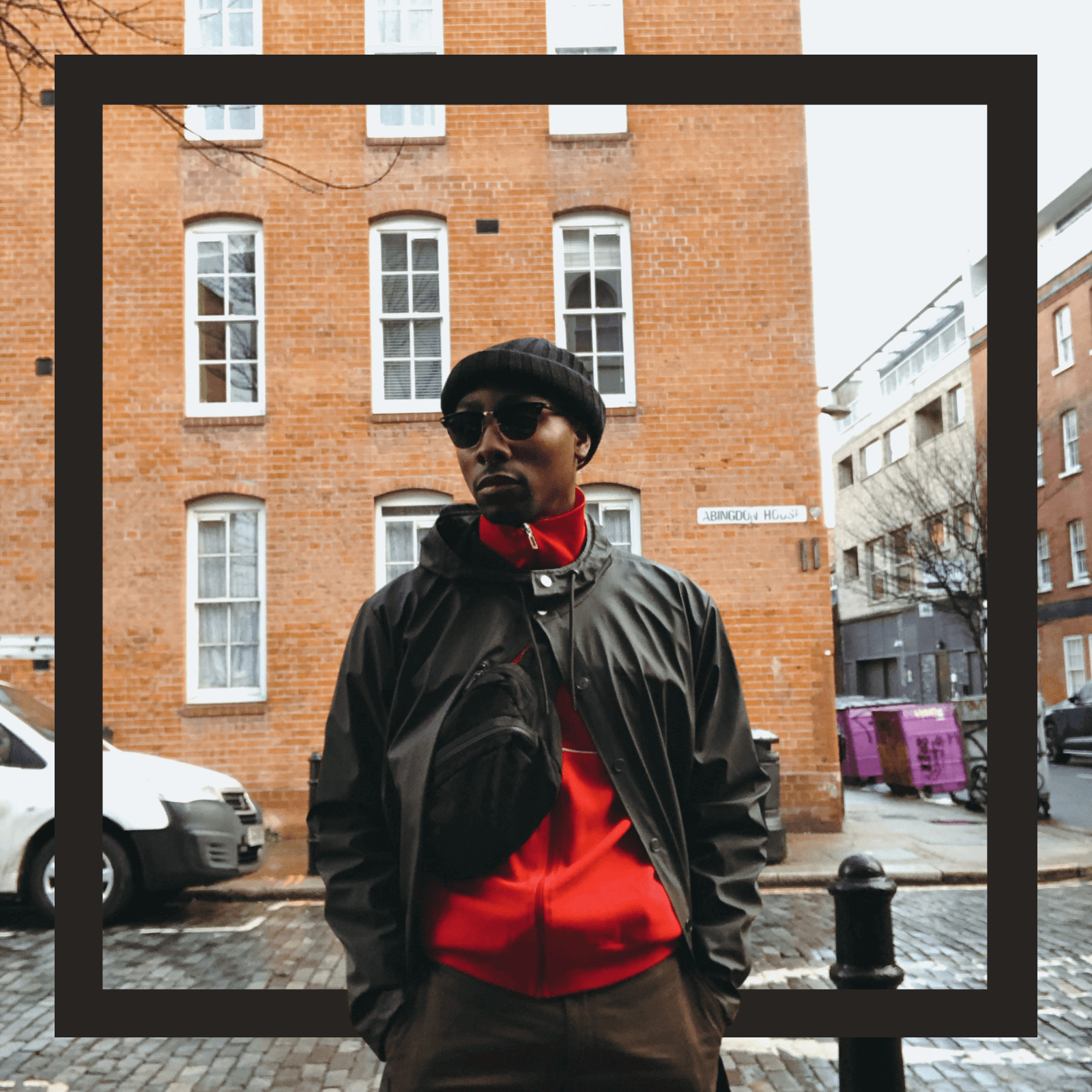 The raw emotion and vulnerability in IAMTHELIVING's voice immediately grasps your attention from the second he starts singing. The ever-present reverb that appears on the vocals and guitar in this track creates an ambiance of detachment from reality. IAMTHELIVING crafts lyrics that are vibrant and full of emotion, while the melodies are simple and uncluttered, allowing his vocals to shine through. "For The Sake Of You" is a perfect blend of simplicity and complexity, making it a truly beautiful and captivating listen.
What inspired you to write "For The Sake Of You"? 
The power of love inspired this song. During a time when things are changing at such a rapid pace and when our whole world feels chaotic and uncertain, now more than ever we felt the need to write a song to cherish our friends and loved ones, whether they are near or far away. To discover the beauty in simple connection. To trust that above all things, love will endure. We hope that For the sake of you can offer a message of hope – a reminder that no matter what, love will always be our most powerful force.
How did you start your recording career? 
I initially got into the music industry as a backing dancer & backing singer. I've been blessed to have been able to collaborate with, tour and provide backing vocals and dance for artists such as Ceelo Green, Ebony Bones, Wiley, Terri Walker, Estelle, Shaggy and Leona Lewis to name but a few. During and after those experiences I knew that I wanted to be up there centre stage singing, and that being a recording artist was ultimately what I wanted to do for the rest of my life.
What can we expect from you in 2023? 
New music, new art, new vision.
What does it mean for you to be included in ArtHaus' "The Art Of…"? 
I feel very honoured and grateful to be included in this compilation project among some very talented artists from the African diaspora coming out of the west coast of Canada.
"Fabric Of My Being" by Bukola
Nineteen-year-old artist Bukola delivers a powerful message of self-love in her single, "Fabric Of My Being." The song's minimal instrumentation accentuates Bukola's soulful voice with airy background vocals adding to the overall beauty of the track. The lyrics of the song are inspired by Bukola's personal journey to self-acceptance, growing up surrounded by a supportive family that instilled in her a sense of pride in her identity. "Fabric Of My Being" serves as an inspiration to listeners, reminding us to embrace and be proud of our own unique identities.
What inspired you to write "Fabric of My Being"? 
When I wrote this song with Chin Injeti, I was thinking about my time in school.Going through a Eurocentric education system made it really hard for me to find pride in my heritage and race. Being told half of the story made me look at myself with a sense of embarrassment. But after growing older and learning the other half of the story, I began to feel confident. I really wanted people to understand that, no matter what part of the story is told, the greatness inside them can never be taken away. You should be proud of where you come from.
How did you start your recording career?
I remember watching the music video for Willow's song "Whip My Hair" and was obsessed. I remember thinking to myself that I wanted to be doing exactly what she was doing. From that point, I began singing at every chance I got. I saved up and bought myself a guitar from Toys R Us when I was 12 and then began teaching myself by watching tutorial videos on YouTube. After a few years of working with incredible mentors to hone my craft, I got to work with the incredible Chin Injeti to begin recording music.
What can we expect from you in 2023?
Growth!! I'm really taking my time to make sure that everything I do is exponentially better than how I did it last time. I'm working on creating soul food music, songs that are going to feed the soul and will be around for a while.
What does it mean for you to be included in ArtHaus' "The Art Of…"?
Getting to work with such a legendary producer/writer/artist such as Chin Injeti is already an honour within itself. But then further, getting to be a part of something featuring so many incredible artists from the diaspora on the west coast is so special. I think the west coast often gets left out of music industry conversations within Canada, so to have a project shining a light on the incredibly talented artists here is really awesome.
"22" by Iman Wamboi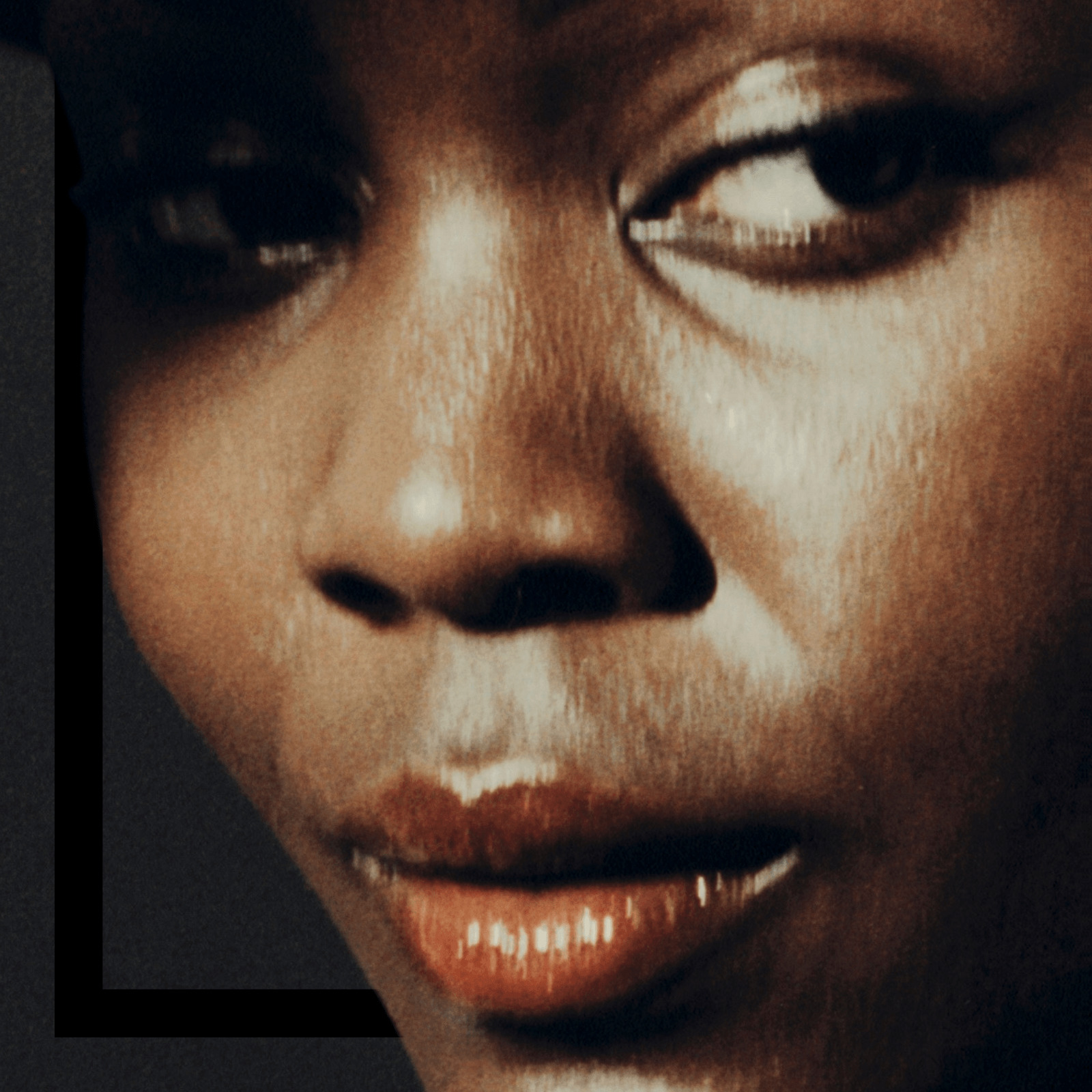 Vancouver-based artist Iman Wamboi debuts with her single "22," an inspirational track about embracing uncertainty and finding beauty within the journey. Whether you have made it through the ambiguity of your 20s or not, the all too familiar message strikes a chord with everyone. Her smooth vocals paired with a playful guitar melody transports listeners to a peaceful state of mind, reminiscent of Corinne Bailey Rae's "Put Your Records On." The relatable message encourages listeners to find freedom and faith within confusion, making "22" a modern take on self-discovery and perseverance.
What inspired you to write 22? 
I had recently turned 22 and had only just started to really pursue singing and songwriting. This was the first song I'd ever written and brought to a producer to record. I had absolutely no idea what I was doing, what I wanted to say, who I was as an artist, as a vocalist, or as a brand. I was trying to be okay with all that. I was feeling more lost than ever but also really excited because I was finally doing the thing I'd always dreamed about doing, the thing I never thought I'd be good enough for. So I wrote this song for my future self, to let her know "see, this was really heckin scary and you didn't think you could do it, but you did, and now look at you, telling people this story." We're so much more than what we think we can do, that's what I wanted to remind myself when I was writing this song and it's my message now when I tell this story.
How did you start your recording career?
I had started sharing videos of myself singing and playing guitar on instagram and connected with people there.
What can we expect from you in 2023?
God willing, more music! I have an EP in the works that I would love to create visuals for and release this year.
What does it mean for you to be included in ArtHaus' "The Art Of…"
This being my first single, I'm incredibly humbled to be releasing music alongside the rest of the artists on the compilation. I think this project will be a great catalyst for more change to happen in the Canadian music industry and for young Black artists on the West Coast and beyond.
"A Mill" by Teon Gibbs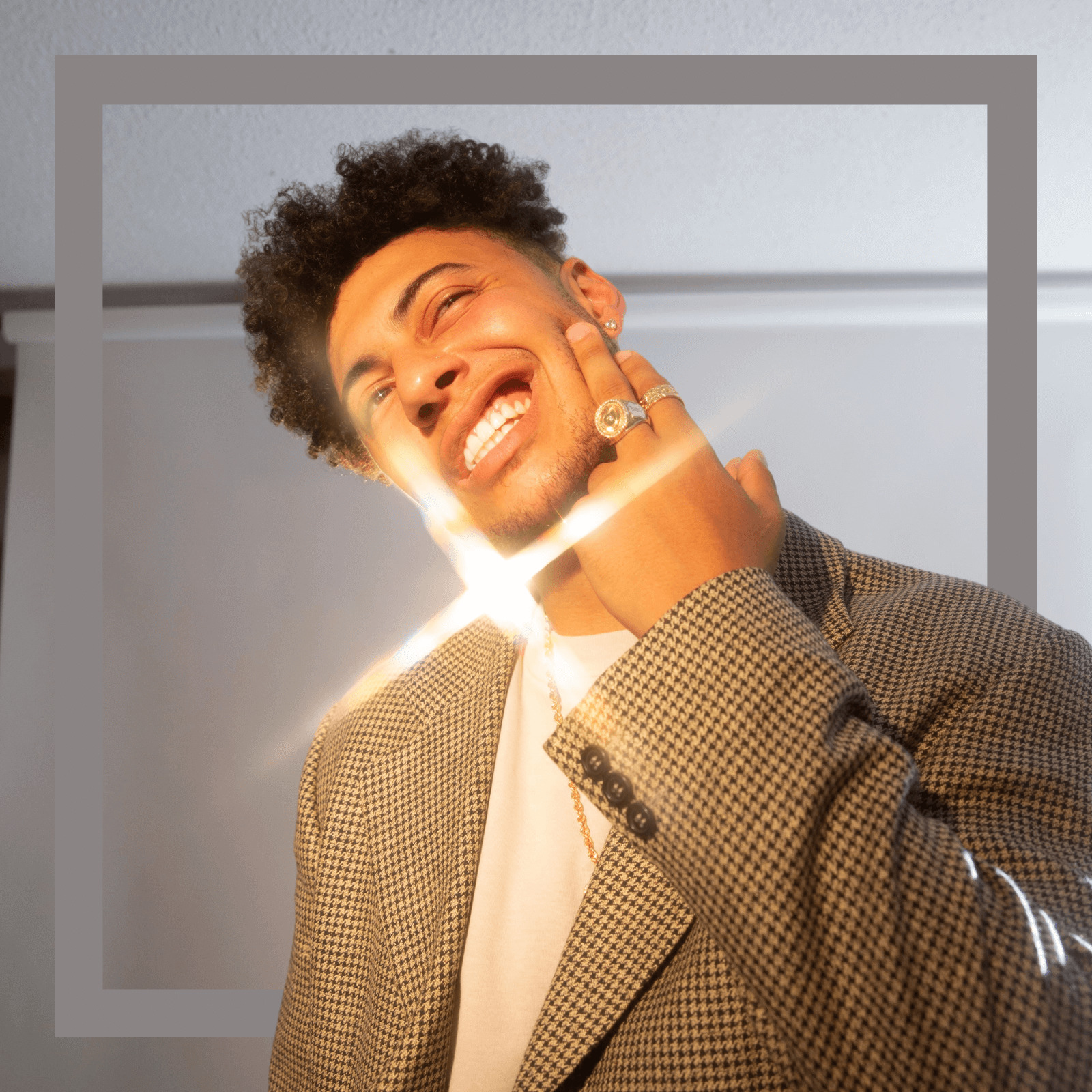 Teon Gibbs' new single "A Mill" is a high energy anthem that grabs the listener's attention from the first beat. The song's fast tempo, catchy hook, and self-confidence-inspiring lyrics are sure to get your head nodding and your body dancing. Let's just say that if this song came on at the gym, there would be nothing stopping you from getting those reps in. Overall, Gibbs knows how to make an impact on his audience and "A Mill" is a great example of that. 
What inspired you to write A Mill?
I was looking for my own kind of motivation, an anthem. Something to have fun to.
How did you start your recording career?
I always loved writing and listening to music and it just naturally kind of evolved into me throwing myself into recording situations.
What can we expect from you in 2023?
More music, bigger shows, and god willin a release date for this album!
What does it mean for you to be included in ArtHaus' "The Art Of…"?
It means a lot as I'm the only hip-hop artist on the record. In Canada it's a fairly underrepresented genre so to be included on this is very special. I also think "A Mill" is a different take on life. It's a lot more energetic, it's tongue-in-cheek and it doesn't take itself so serious.
"TRUSS (TEMPERATURES RISING)" by Phen Ray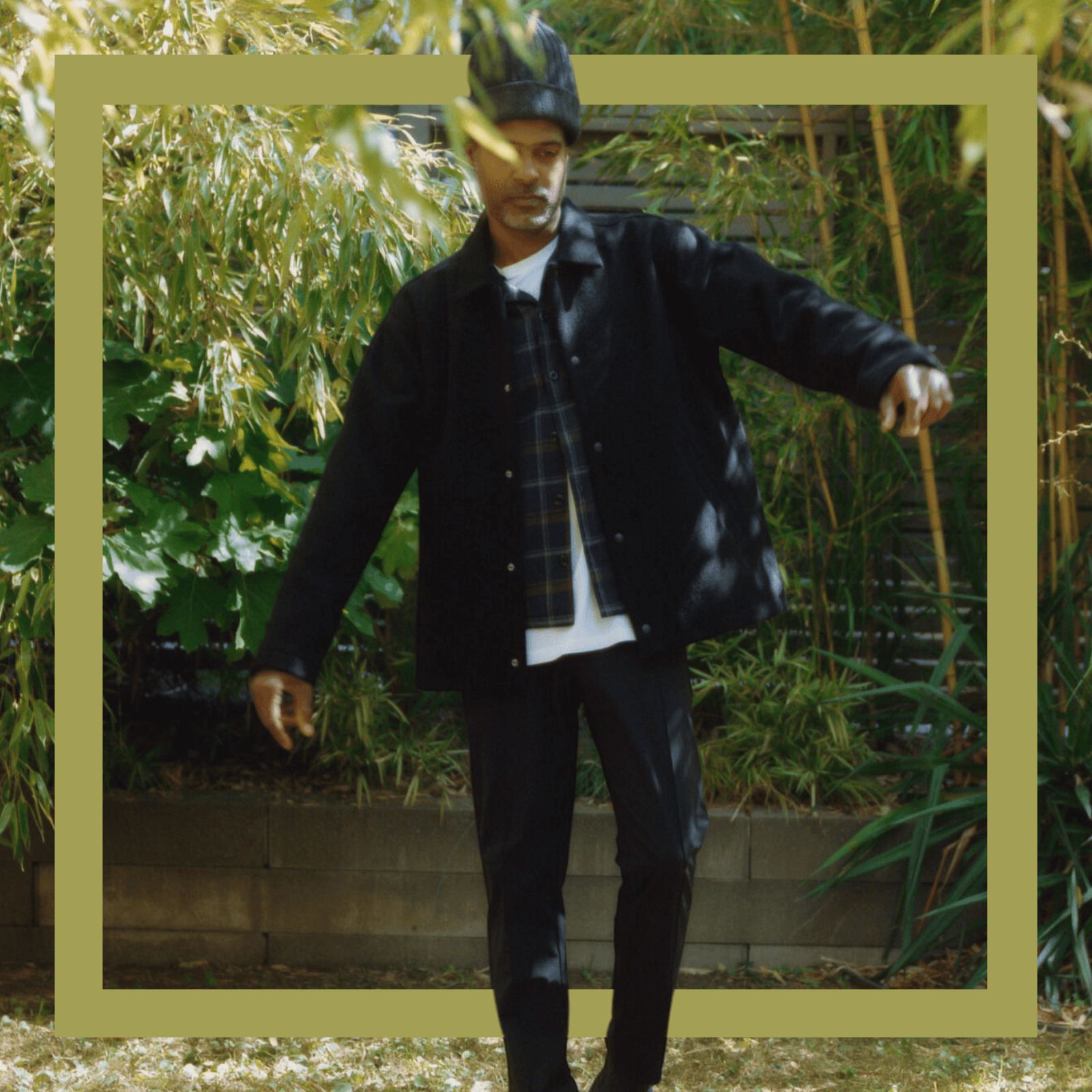 "TRUSS (TEMPERATURES RISING)" begins with a powerful and striking monologue by Phen Ray, revealing his vulnerability of letting go when the love is not there. This message sets the tone for a journey through sound, where harsh synths provide a stark contrast to his soaring R&B vocals. The clean electric guitar provides a lovely accompaniment to the vocals, making for a captivating start to the song. The track then transitions into complex electronic rhythms and drops the guitar, elevating the energy of the song. The blend of electronic house elements with the R&B melodic vocals create a unique and innovative sound that set this track apart from the others on this comp. The production is outstanding, with each layer perfectly crafted to complement the other, resulting in a musical experience that is truly memorable.
What inspired you to write "TRUSS (TEMPERATURES RISING)"?
A recurring sequence of events that led to my distrust of my digital thermostat in my house. 
How did you start your recording career?
On a beach in Tampa Florida at 18 I decided I was going to make songs.
What can we expect from you in 2023?
More weird songs.
What does it mean for you to be included in ArtHaus' "The Art Of…"?
It means "temperature is rising."
For more information on ArtHaus Music and their other community driven projects, visit arthausmusic.com