There's no shortage of talented creatives and craftspeople in Canada, only a deficit in funding and opportunities. TIFF's slate of homegrown filmmakers includes assured debuts from Meredith Hama-Brown, Filnn Wolfhard, Billy Bryk, Fawzia Mirza, and D.W. Waterson, as well as gorgeous films from seasoned directors Henri Pardo, Sophie Dupuis, and Chelsea McMullan. Their stories share underrepresented experiences with nuance and style. They represent the pinnacle of what's possible when Canadian artists receive adequate resources and respect.  
Perhaps the SAG-AFTRA strike may influence more than audience priorities, nudging producers and studios to privilege independent, non-commercial, and Canadian cinema. Whatever the future holds, there are a slew of new Canadian films for you to enjoy now. Keep your eyes peeled for these festival favourites, sure to hit theatres in the coming year. 
Seagrass dir. Meredith Hama-Brown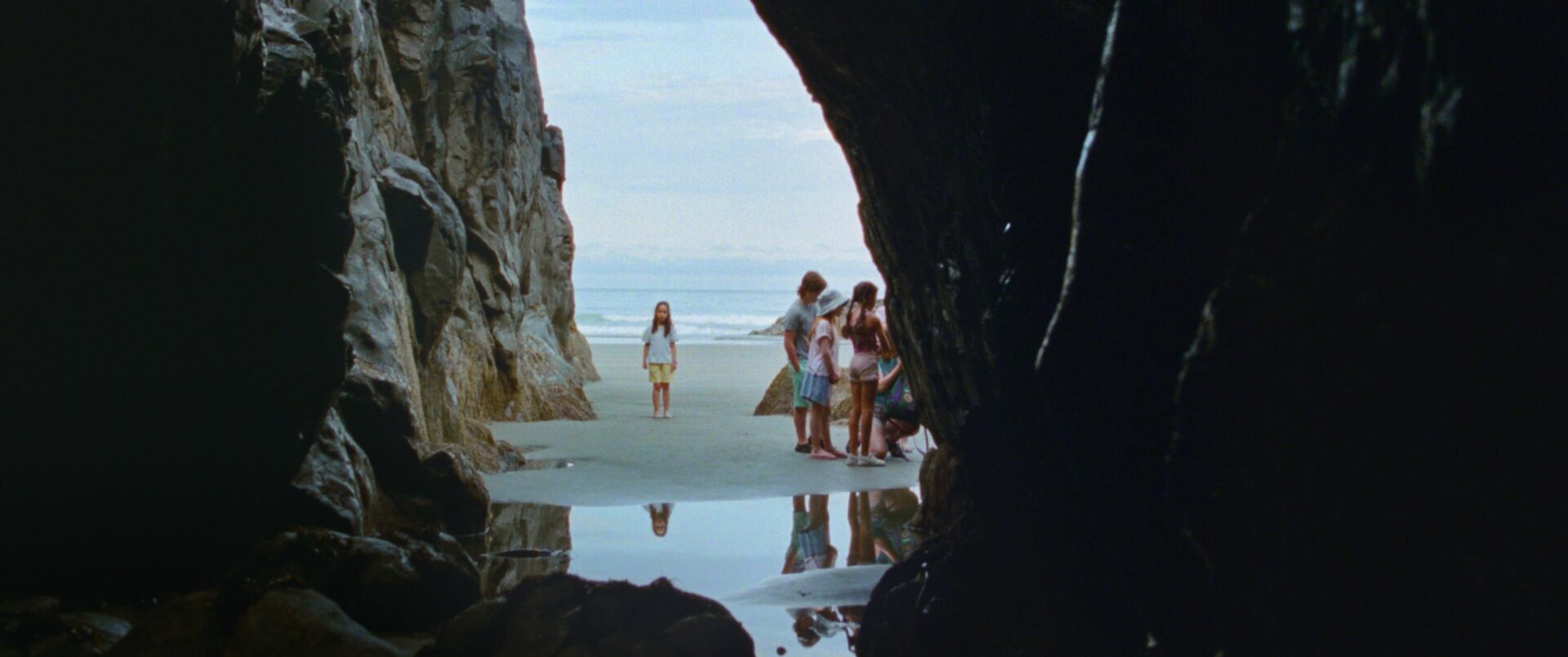 A small-scale drama that leaves more questions than answers, a portrait of intergenerational trauma played out within the family. Judith (Ally Maki, Shortcomings) and Steve (Luke Roberts) attend a couples' therapy retreat with their two daughters, 11-year-old Stephanie (Nyha Breitkreuz) and six-year-old Emmy (Remy Marthaller). First-time director Meredith Hama-Brown weaves a delicate web within the interior life of a family, their vulnerabilities, incomprehensible feelings, and ghosts from the past. 
Hama-Brown treats her younger characters with respect and fills their worlds with nuance and care. Cinematographer Norm Li (The Body Remembers When the World Broke Open) captures Gabriola island on luminous 35 mm. A longtime collaborator on music videos and short films, the pair have developed a visual language unparalleled in the Canadian cannon. 
This year's International Critics Prize (FIPRESCI Prize) winner. As TIFF's jury delights, "this intimate, endearing, and wonderfully framed first feature film by young Canadian actor and director Meredith Hama-Brown skillfully deals with subjects like masculinity, family taboos, motherhood, and structural anti-Asian racism."
Kanaval dir. Henri Pardo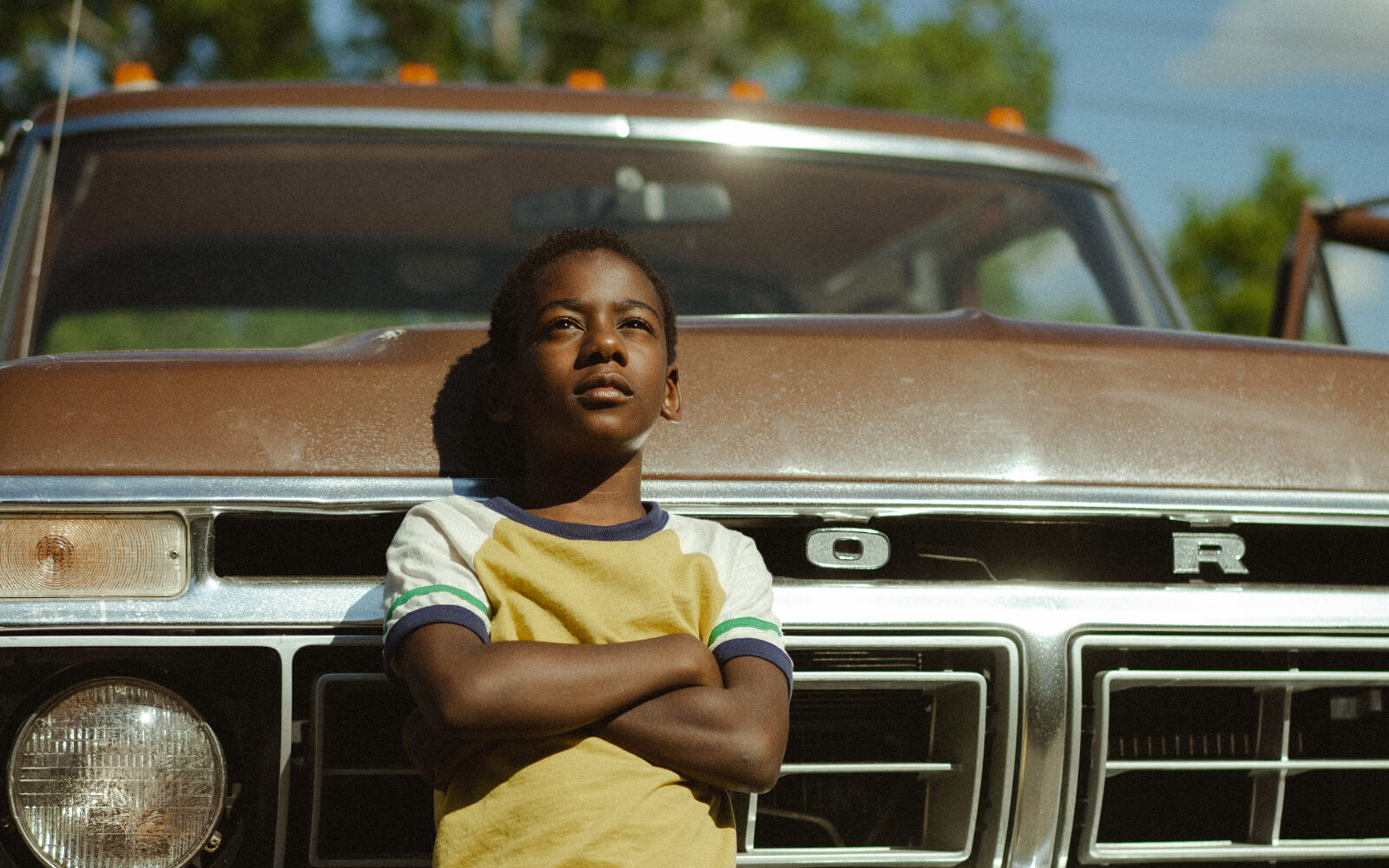 Kanaval — Haiti's version of Carnival — celebrates Haiti's resistance against the French, and director Henri Pardo's film of the same name delves into that revolutionary spirit in the microcosmic world of a six-year-old boy uprooted from his Caribbean home and dropped into snowy small-town Quebec circa 1975. 
To survive in this alien world, Rico (Rayan Dieudonné) concocts a fantastical universe enriched by Haiti myth. His resilience through art, magic and imagination allegorizes the diaspora experience. Dieudonné delivers a breathtaking performance, evincing the subtleties of a decorated actor ten times his age. 
The Q&A following the screening was nearly incomprehensible over the sobs, from audience members and panellists alike. Kanaval took home the best BIPOC Canadian Feature award and the Best Canadian Feature Film Award Honourable Mention. As TIFF's jury put it, "There has never been a Canadian film that captures both magical realism and post-colonial trauma in such a beautiful, poetic, and convincing way."
Queen of my Dreams dir. Fawzia Mirza 
It's 1999 and Muslim grad student Azra (Amrit Kaur, The Sex Lives of College Girls) puts a VHS on for her girlfriend. It's her favourite classic Bollywood film in which her favourite actress Sharmila Tagore also plays her character's mother. 
After the unexpected death of Azra's father, she must fly to Pakistan and contend with her fractured relationship with her own mom, Mariam (Nimra Bucha). At once, we're in 1960s Pakistan. Saturated skies and bright paint. Old Bollywood glory. Kaur, now playing a young Mariam, charts the milestones in her mother's life that lead to the present day. 
Canadian Screen Award-winning editor Simone Smith deftly travels between the two time periods. Nostalgic, gorgeous, and kinetic, an outlier in Canadian indie colour palettes, Fawzia Mirza's feature debut is as funny as it is frenetic, as polished as it is profound. 
Hell of a Summer dir. Finn Wolfhard and Billy Bryk
The youth have spoken, in the form of a stinging eye-roll, to our staid Hollywood titans: "movies should be fun!" Somewhere along the way, legacy studios forgot how to deliver on that silver-sealed promise. Leave it to Canadian boy wonders and first-time directors Finn Wolfhard and Billy Bryk to remind audiences of what cinematic possibilities await us. 
We don't need perfection. We don't need paradigm shifts. We need, desperately, to have a good time. Hell of a Summer, second runner up to TIFF's coveted People's Choice Midnight Madness award, has arrived in its step-dad's oldsmobile with some much needed medicine.  
Fred Hechinger (Eighth Grade) carries this sardonic ode to summer camp cut-em-ups as the agèd staffer who can't quite let go of his favourite place on earth. His ensemble of caricature counsellors updated for the zoomers — witchy girl, puka shell necklace fuckboi, influencer diva —  are being hunted by a masked killer. It's a heavy-on-the-comedy horror flick that confirms the gen-z slasher era has officially commenced. 
Solo dir. Sophie Dupuis 
Solo sinks its hooks into you from the very start and refuses to let up long after the credits roll. Drag artist Simon (TIFF '17 Rising Star Théodore Pellerin, Family First) pulls you in with his unflinching gaze. Montreal's drag scene enchants you with its unflinching gays. The costumes alone could send the dourest soul into a tizzy. 
Within the glamour and fanfare veteran director Sophie Dupuis (Underground) sets the course for Simon's life to unravel. Enter Olivier (Félix Maritaud, 120 Beats per Minute) the beguiling French newcomer who draws Simon into a devastating relationship. Dupuis displays an uncanny understanding of abusive relationships, and takes audiences on a terrifying yet ultimately healing journey.  
This stunning feature took home TIFF's Best Canadian Feature Award. As the jury states, "Sophie Dupuis's Solo is a specifically intimate and deeply affecting film, full of palpable care and honesty. Whatever your entry point to this film, there is a place for you as part of a larger story and conversation, which is more critical than ever." 
Honourable mentions go to Mr. Dressup: The Magic of Make-Believe dir. Robert McCallum, Backspot dir. D.W. Waterson, Days of Happiness dir. Chloé Robichaud, I Don't Know Who You Are dir. M. H. Murray, and Swan Song dir. Chelsea McMullan. It's a glorious moment for Canadian cinema when there are so many excellent films you can't fit them all in one listicle.