View this post on Instagram
With a blend of atmospheric, lo-fi, electronica and naturalistic sounds, Yu Su falls somewhere in the juncture of ambient dub and trip-hop. Her acclaimed 2021 debut album Yellow River Blue takes listeners on a textured journey. Much like her goal to cross borders by mixing sounds of her Chinese heritage into the modern electronica scene in the west, Yu Su seamlessly weaves through genres with a classical background in piano backing up fluttering bursts of synths and deep rhythmic psychedelic bass. Most recently, Yu Su released a trippy cartoon music video for her song "Melaleuca," and will head out on the road this spring with art punks Parquet Courts after dropping a remix of their single "Plant Life." 
View this post on Instagram
Sometimes you just need an intense, energetic, sonic slap to the face. That's exactly what the three-piece female-led punk outfit Rong represents. With frenetic distorted riffs, driving bass, catchy drum fills, and impassioned vocals, Rong combines sweaty punk rock with glam rock doom in what could be called the missing link between Siouxsie and the Banshees and early Black Sabbath. The band recently released a hilarious Christmas single and a brief EP called (.), but they spent 2021 working on their debut full-length and have big plans of releasing it to the world sometime this year. 
View this post on Instagram
Born in Nigeria and raised in Canada, Uyemi's sound draws from the outliers of neo-soul and contemporary R&B, from Erykah Badu and SZA to Frank Ocean and Jhené Aiko, and backs it all up with a creative ear for soothing alt-R&B beats as she combines her vocal ability with production skills. Uyemi landed in the Top 100 of CBC's Searchlight contest in 2020 for her self-empowering tune "Don't Get in Your Way,"and has only continued to rise from there. RANGE recently premiered her debut music video for the track "Inside Of It All" and she just released her four-song Butterfly Effect EP at the tail end of 2021, which stands as a shining example of her prowess as a rising R&B star. 
View this post on Instagram
The bright yet frigid post-punk of Calgary's Sunglaciers puts you into a mesmerizing trance. It's music for downbeat dancing, but also contemplating existentialist thoughts alone under the night sky. Their "Draw Me In" single has become a fan favourite at live shows and the group is looking to translate that energy over to their upcoming sophomore album, Subterranea, co-produced by indie psychedelic wizard, Chad Van Gaalen, and due out March 25 on Mothland. For the writing process of Subterranea, the band decided to jump into new territory, switching out guitars and drums for synths and drum machines. Their newfound electronic "ghost in the machine" atmosphere should be a trend that continues to rise throughout 2022. 
View this post on Instagram
There's a DIY Edmonton tradition where you channel all of your anger and pain into whipping  rocks full-speed at a moving CN train, releasing all of those pent-up emotions into the rock as the thundering sound of train cars whirr past. This is what HOME FRONT, a new wave, disco-influenced post-punk group conjures in the mind during their debut EP Think Of the Lie.  A supergroup of sorts featuring members of bands like Shout Out Out Out Out, Wet Secrets, and No Problem, HOME FRONT is the sound of leather-clad, frizzy-haired punks smashing through glass walls; the sound of the kind of glorious freedom that could only come from your teenage years, the sound of justice, doubt, and frozen uncertainty. They're currently working on their highly-anticipated follow-up album, and we can't wait to hear it.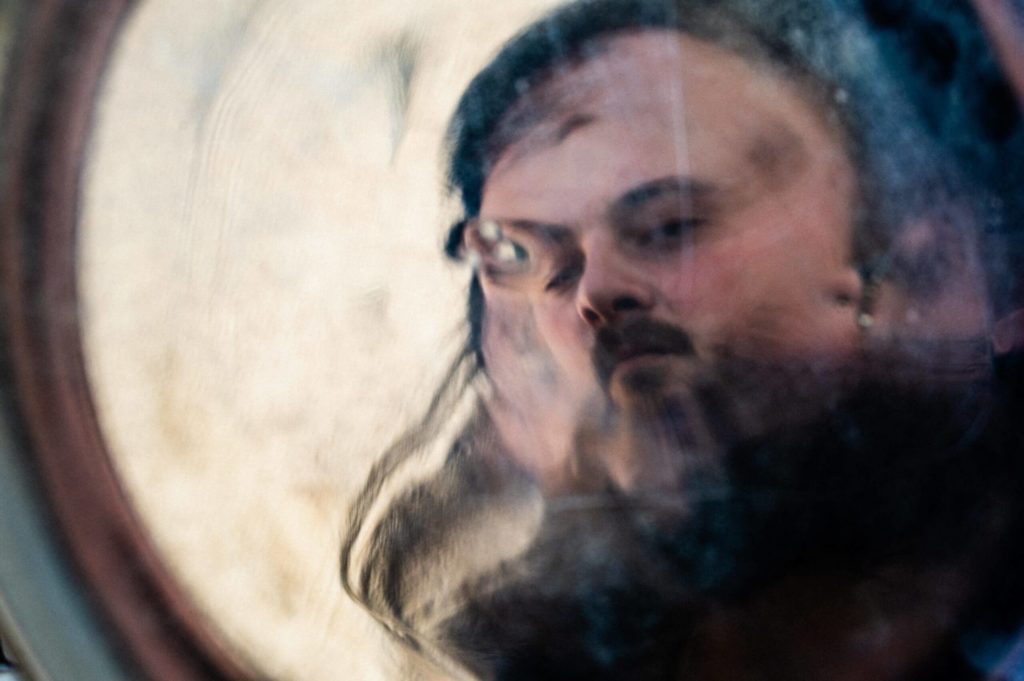 Multi-instrumentalist Evan Uschenko has made a living on being a musician for hire, playing in Edmonton indie-rock folk hero Michael Rault's band, and having the opportunity to tour with acts on the scale of psych-rock icons King Gizzard & The Lizard Wizard. The solo project he originated in 2016, Ghost Woman, is ready to thrust Uschenko into a spotlight of his own. With a sound that combines the vintage 60s psych of bands like The Pretty Things and more modern garage rock stylings of acts like White Fence, Uschenko is planning to release his full-length debut later this year on the independent UK label Full Time Hobby, which has featured acts like Timber Timbre and White Denim
View this post on Instagram
Zoon is led by multi-instrumentalist Daniel Monkman, and combines inspiration from the wall of sound shoegaze of My Bloody Valentine with a solid helping of more experimental and modern-day post-rock techniques. His outstanding 2020 debut album, Bleached Wavves, was shortlisted for the Polaris prize and he's linking up with more of Canada's leading voices in First Nations music. Classified under the newly-coined "moccasingaze" subgenre for the blending of traditional Indigenous music styles, shoegaze, and dream pop, his latest release is an ethereal cover of Beck's "Round The Bend." He also recently started a new project called Ombiigizi with Adam Sturgeon a.k.a., Status/Non-Status, and dropped the single "Residential Military." from his forthcoming album out February 10. 
View this post on Instagram
Mauve Grove is an experimental avant-funk/hip-hop four piece with a penchant for laid-back grooves. Their sophomore album Lush, dropped in the summer of last year and takes listeners through the complexities of modern life with a psychedelic jazz backdrop. Blending the best parts of acts like Anderson .Paak, Prince, and Cypress Hill into one undeniably smooth jam session, Mauve Grove packs an endless supply of surprising twists and turns. The group is currently working on a few singles to release this year, while biding their time, making sure everything is perfectly funky.
View this post on Instagram
Montreal's Magi Merlin has been killing it as of late. She performed a nice run of shows in late 2021, sharing her idiosyncratic R&B style with soul and hip-hop lovers alike. Her energy is infectious when it comes to both the live setting and her studio recordings and her latest EP Drug Music sounds at times like she's rapping over the trip-hop and electronica soundscapes introduced by Portishead. Now backed by one of Montreal's most reliable musical tastemakers in Bonsound Records, the ethereal aura of Magi Merlin's tunes will be reaching many more ears with her next EP release sometime this year. 
Montreal-based artist Skiifall is on his way to becoming a household name in the rap world. Born on the Caribbean island of Saint Vincent, he went viral in 2020 for his "Ting Tun Up" single and has recently recruited the acclaimed Canadian jazz ensemble BADBADNOTGOOD for a feature on his track "Break of Dawn." Mixing dancehall, moody keyboard work, and an authentic dose of Vincentian slang, Skiifall is in a lane of his own and big names are starting to take note.