Chubby Cree
(Hand Drumming, Pow Wow) 
Chubby Cree is made up of 12-year-old Noah Green, his grandmother Carol, and auntie, Rebecca. The group first found success on TikTok after performing at a Climate March in Calgary before teaming up with Indigenous hip-hop producer David Strickland to re-imagine their breakout hit, "Rock Your World." Steeped in pow wow culture, they pair traditional hand drumming with young Noah's thunderous vocals to make music all about healing and spiritual connection.
Prado Monroe
(Hip-hop, Pop, Singer-Songwriter)
View this post on Instagram
Prado Monroe is a young Afro-Indigenous rapper and producer from Vancouver, now based in Toronto. She has a sound comparable to someone like Megan Thee Stallion. Her debut EP made waves in the hip-hop community and we are eagerly awaiting her next project. 
Fawn Wood
(Singer-Songwriter, Hand Drumming, Pow Wow)
View this post on Instagram
Fawn Wood grew up singing around pow wows alongside her mother and father. Her music is spirited and powerful, reflecting on her Cree and Salish heritages. Her album Kakike received a Juno this year.
Jeremy Dutcher
(Neo-classical, Traditional Indigenous, Pop)
View this post on Instagram
Jeremy Dutcher is a composer and musicologist that created his 2018 debut album, Wolastoqiyik Lintuwakonawa, after digging through the Canadian History Museum archives and found old recordings (forgotten songs and stories) from the Wolastoqiyik Nation generation. He rearranged the recordings using contemporary classical and pop sensibilities, preserving the Wolastoq language and making a genre-defying record.
PIQSIQ
(Throat Singing, Electronica) 
View this post on Instagram
Pronounced PILK SILK, this sister duo of Inuksuk Mackay & Tiffany Ayalik, is from Yellowknife with roots in the Kitikmeot and Kivalliq Regions in Nunavut. They blend traditional throat singing with electronic loops and beats, creating a truly remarkable sound. Their latest recording is a throat singing rendition of  of Tchaikovsky's "Dance of the Sugar Plum Fairy"
Cris Derksen
(Traditional, Contemporary Fusion)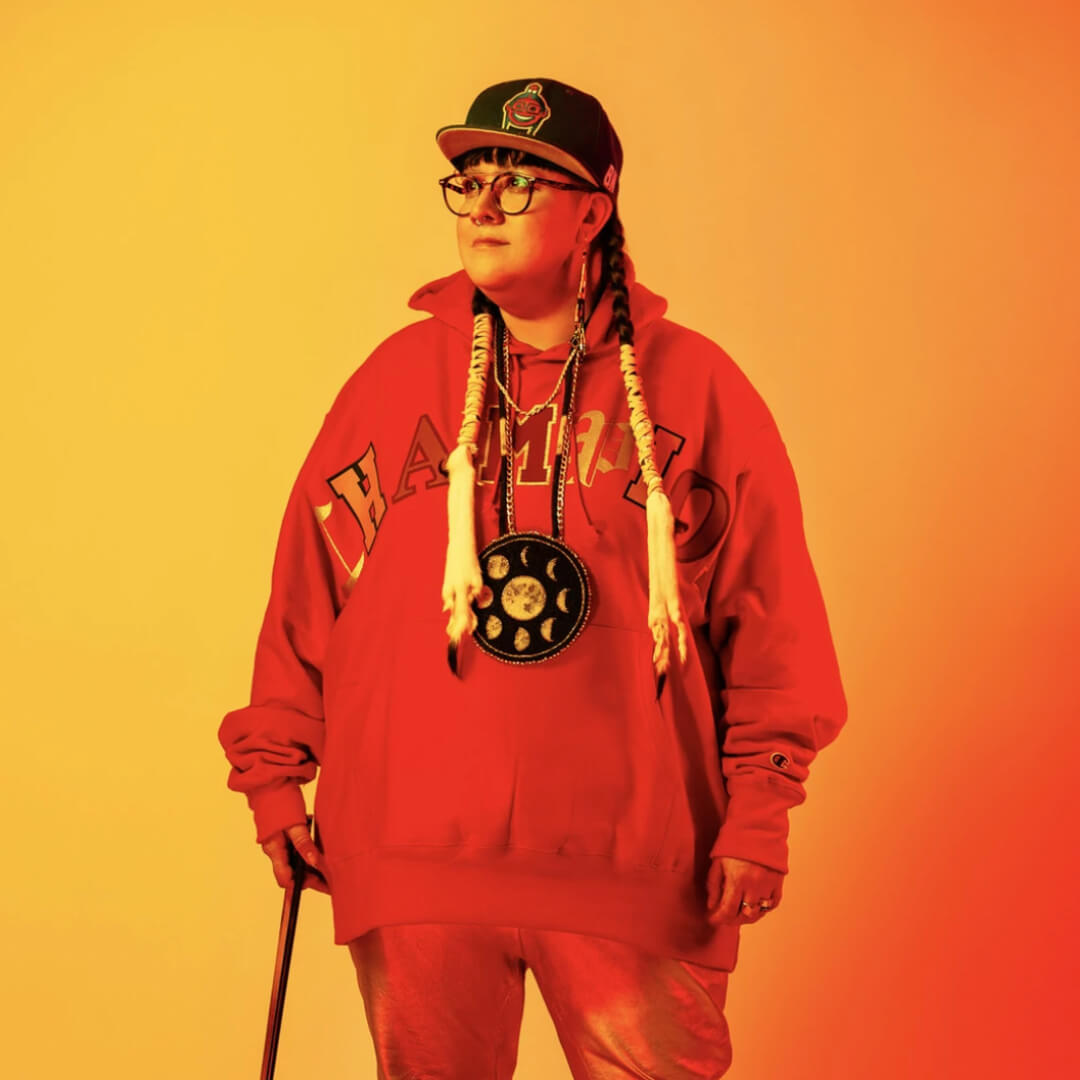 Cris Derksen is a classically trained cellist that fuses electronic cello and live tape loops with Indigenous ancestry practices. She has her own quartet and has worked with Tanya Tagaq, Buffy Sainte Marie, and the Orchestral Powwow project.
Jay Gilday
(Singer-Songwriter, Folk, Folk Rock)
View this post on Instagram
Jay Gilday has a mesmerizing presence in his music, fusing folk rock ala Neil Young, the odd Irish ballad, and spiritual blues. His leathery voice is sure to stop you in your tracks. Currently he has three albums out, his latest being The Choice and the Chase. 
Leela Gilday
(Singer-Songwriter, Folk, Folk-Pop)
View this post on Instagram
We can't bring up Jay Gilday without mentioning his talented sister, Leela, another powerful voice in Indigenous music and beyond. She has found a home playing smaller festivals around Canada and won both a Canadian Folk Music Award and a Juno for her 2019 album, North Star Calling.
Ghostkeeper
(Proto Punk, Freak Folk, Psychedelia, Experimental Pop)
View this post on Instagram
Ghostkeeper has been around since the mid-2000s, but their latest album, Multidimensional Culture, is them at their most experimental and visceral. The album deals with the fragility of human existence, to the innocence of love and even the pain of their ancestral discrimination.
JB The First Lady
(Hip-Hop)
View this post on Instagram
JB The First Lady's sound uses beatboxing and fresh beats to speak to a woman's experience, regardless of racial and cultural lines. But that doesn't mean she isn't also out there protesting and singing traditional songs. Her music was very close to the Idle No More movement. All of her music has been released independently.