COLE PAULS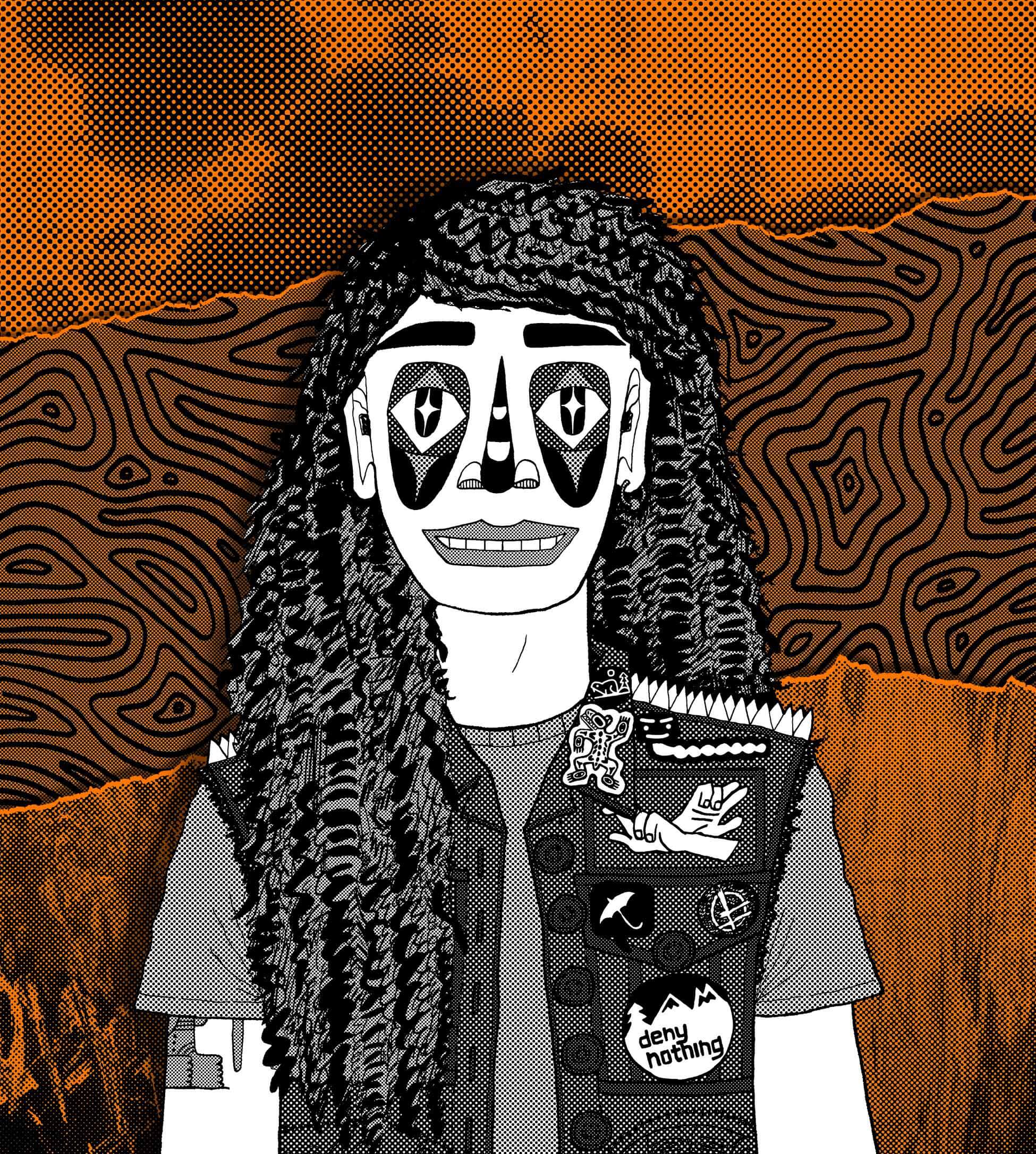 Tahltan comic artist, illustrator and printmaker Cole Pauls is a visual storyteller who doesn't conform to expectations while transcending the lines of genre. Pauls has a knack for imbuing nostalgia and humour with the wide-ranging portrayal of urban Indigeneity.
From his Pizza Punks zines which highlight the hunt for the perfect slice of pizza in Vancouver's punk underground scene, to Dakwäkãda Warriors, an adventure written in English and his ancestral Southern Tutchone language in which earth protectors fend off evil pioneers and cyborg sasquatches to Kwändür, his latest release that navigates his critiques as a student at Emily Carr to what it's like to grow up in a land like Haines Junction.
Pauls connects the dots between past, present, and future, leaving us with visually stunning stories that are deeply personal and fun. | @TUNDRAWIZARD
What is bringing you joy right now? 
Walking my chihuahua Goomba after a long day drawing in the studio.

A song you have on repeat: 
"Our Love Will Last" by Winterhawk! They sound like an Indigenous Thin Lizzy. I love their second album, Dog Soldier. Highly Underrated.
BLACK BELT EAGLE SCOUT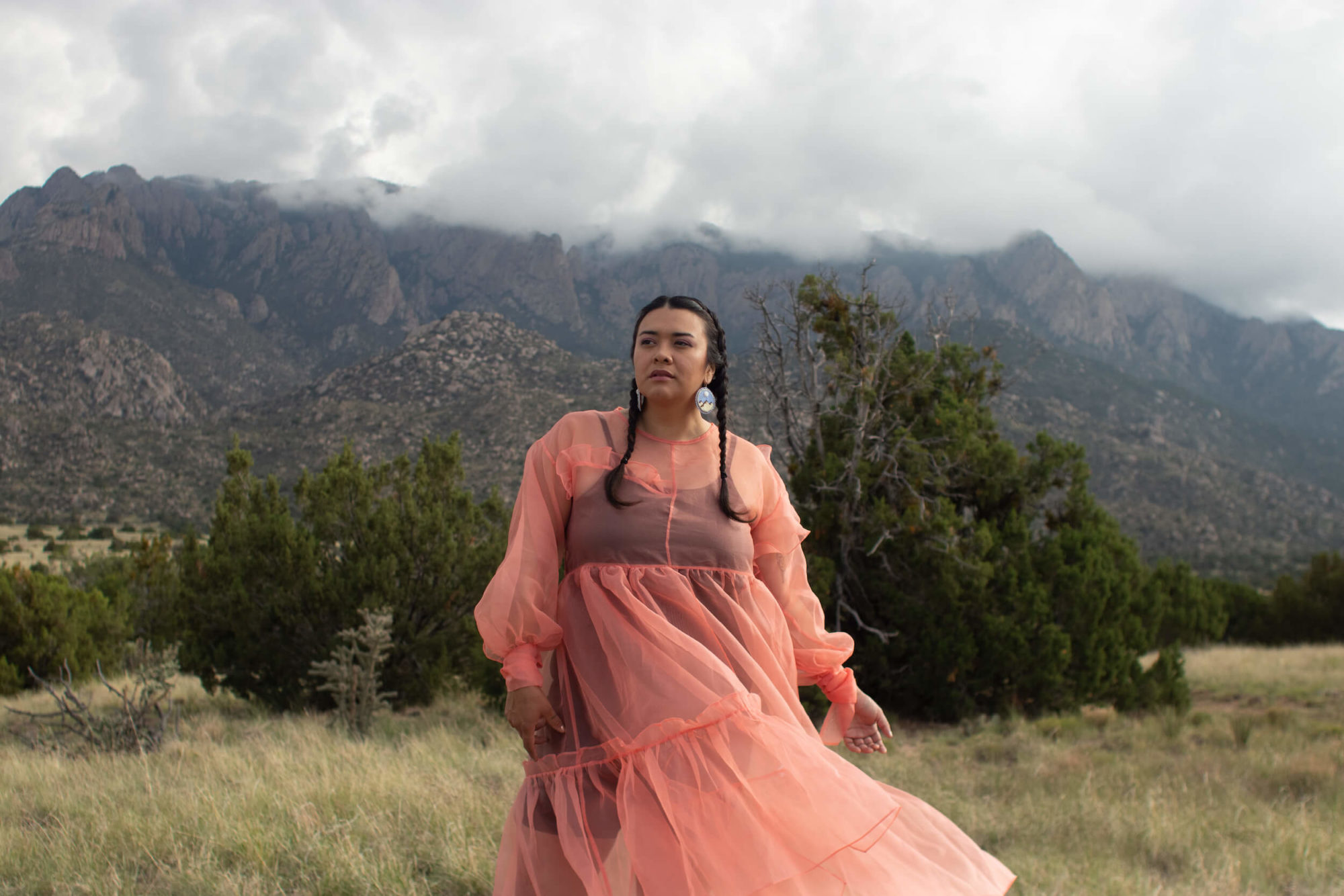 Black Belt Eagle Scout gifted the world with another poetic album this past February in The Land, The Water, The Sky. Katherine Paul (KP), who is Swinomish/Iñupiaq from the Pacific Northwest explores returning home through weaving the natural world into her serene offering.
KP's signature breathy vocals are a grounding force for many Indigenous folks, myself included. The album excavates a sense of duality and ambivalence that touches on the complexities of the world around us, while the natural encounters create serene soundscapes within. Coming from a synesthetic standpoint, this album feels like floating in water. | @BLACKBELTEAGLESCOUT
What is bringing you joy right now? 
The sun and swimming.

A song you have on repeat
"Honestly" by Ailani
PATRICIA MASSY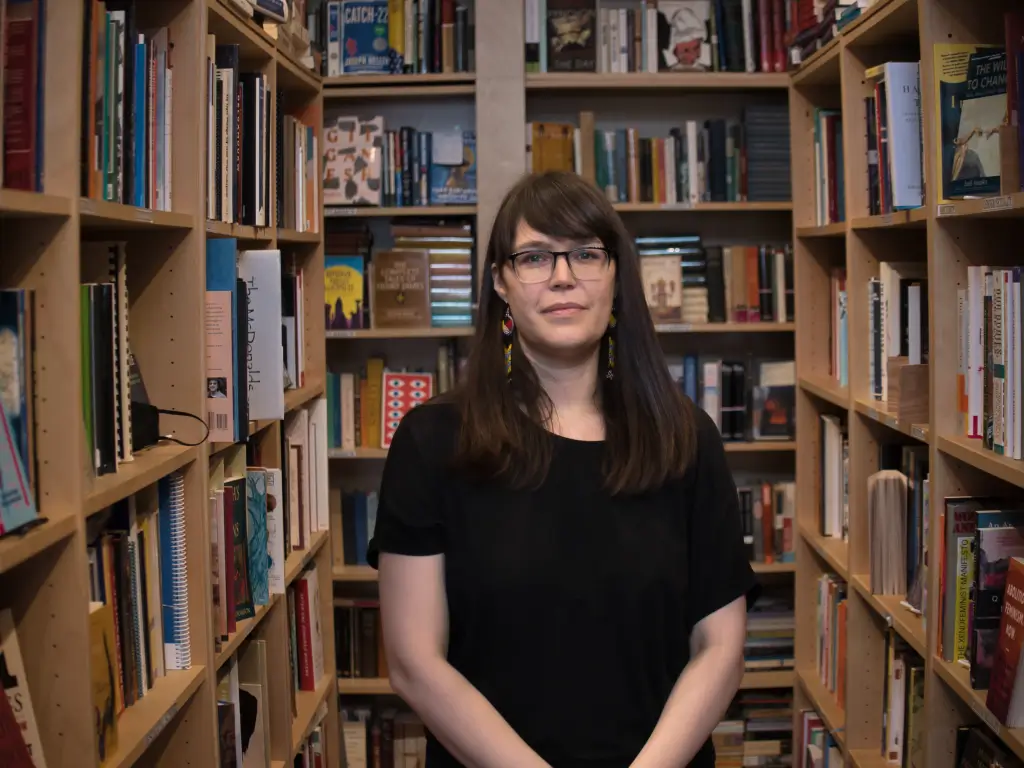 Vancouver, BC loves Patricia Massy. Cree-Métis, community facilitator, founder of Massy Arts Society, co-founder of Indigenous Brilliance, mother, bookseller, change-maker, storyteller, and more.
Massy works tirelessly to uplift and advocate for underrepresented voices, create low-barrier community spaces and events, and facilitate monthly art exhibitions. Massy Books, an Indigenous-owned and operated independent bookstore, is a safe haven within the city where people can gather, buy new or used books, pick up local arts magazines and zines, and spread their cause. Spaces and people like this are not only important within cities like Vancouver. They're essential. | @MASSEYBOOKS

What is bringing you joy right now?
Time with my family and thinking about hot days in the sun reading good books.
A song you have on repeat: 
"People Everywhere" by Khruangbin, but really anything by them is great.
RIVER MILLER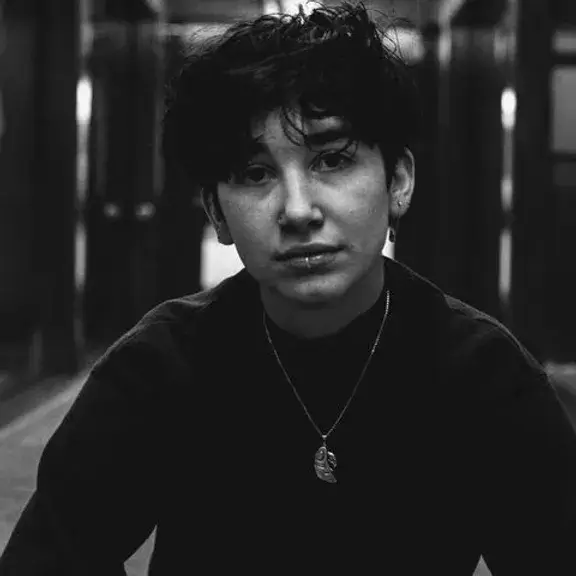 River Miller is a tattoo artist and illustrator born, raised, and belonging to q̓ic̓əy̓ (Katzie) ancestral lands in "Langley."
River's work is tender and ephemeral, merging the beauty of the natural world with difficult questions like how one can take up space in a world not made for them, the reclamation of everything stolen from the original people, such as land, language, ceremony, food, medicine, and the preservation of water's healing powers for our future generations.
After five years of doing handpoking tattoos, River has recently transitioned to machine work that emulates a hand-drawn textured look. | @STATLEW_ 
What is bringing you joy right now?
What brings me joy lately is how easily being among trees and water can help to heal me.
A song you have on repeat: 
A song I always have on repeat is "Cherry-Coloured Funk" by Cocteau Twins