Founded in 1982, VIFF has carved out a legacy that's inherently tied to the creators it showcases. "Over the past 40 years, we have earned a reputation for championing filmmakers, script writers, editors, and other creatives who shape International and Canadian cinema," Fostner says. "We bring the creators directly to our audiences. This year, and hopefully for years to come, we're expanding that celebration to new parts of BC."  
VIFF runs October 1 to 11, presenting more than 110 feature films, 77 shorts, and 20 events. In keeping with the current times and provincial safety guidelines, there will be a couple of ways to watch: all films will be shown in-person at screening venues and select titles will also be available to stream on the festival's online platform, VIFF Connect. 
Along with international films like The Electrical Life of Louis Wain, One Second, and The Worst Person in the World, the festival highlights a great lineup of Canadian works in their True North series, offering a range of perspectives from talent across the country. A couple to watch are Night Raiders, a post-apocalyptic thriller by Cree-Métis director Danis Goulet, and Ivan Grbovic's Drunken Birds, a drama that intersects love and the devastating realities of migrant work. 
VIFF also places an emphasis on music—largely a testament to Fostner, a musician and former venue manager. When Fostner was hired as Director of Operations in 2016, one of the first things he did was cement the presence of music at VIFF. It led to founding AMP, the festival's annual summit devoted to the connection between film and music. This year, the event includes special talks by Linda Perry and Dan "The Automator" Nakamura. And, of course, there is M/A/D, VIFF's showcase of works specifically about music, art, and design. 
"It's important to me that we continue to grow music-related programming because they add an interesting and engaging layer to our festival, while deepening our love of film and film culture," Fostner says. "We all know the value of a good soundtrack, how it can capture the essence of a film like nothing else, and then we forever associate the two together." 
RANGE PICKS OF THE FEST
Records
Canada – Alan Zweig
Alan Zweig, the director behind the acclaimed 2000 documentary Vinyl, is back with another exploration of compulsive record collecting. Featuring interviews with collectors, Records is about the power of music, the community it facilitates, and what lies beneath the obsession. The film makes its world premiere at VIFF. 
(Online/In-Cinema) Oct 7 @ The Rio Theatre and Oct 10 @ Hollywood Theatre 
Nine Sevilles
Spain/France – Gonzalo García Pelayo, Pedro G. Romero
Nine Sevilles centres on the conversations of nine Seville artists—from flamenco singers and dancers to a poet and female bullfighter—as they walk through the city's streets. The documentary explores experience, politics, and passions, as well as the many meanings of flamenco. It makes its Canadian premiere at VIFF. 
(Online/In-Cinema) Oct 3 @ Vancity Theatre and Oct 9 @ Studio Theatre 
Sin La Habana
Canada – Kaveh Nabatian
Kaveh Nabatian, keyboardist and trumpeter in the Montreal instrumental band Bell Orchestre, co-wrote this film with Cuban hip hop producer Pablo Herrera. Sin La Habana explores themes of destiny, power, and seduction through a complicated love triangle that involves a young Afro-Cuban couple desperate to flee their country and a recently divorced Canadian-Iranian woman. 
(Online/In-Cinema) Oct 9 @ The Cinematheque and Oct 10 @ SFU Goldcorp Centre for the Arts
Handle With Care: The Legend of the Notic Streetball Crew
Canada – Jeremy Schaulin-Rioux and Kirk Thomas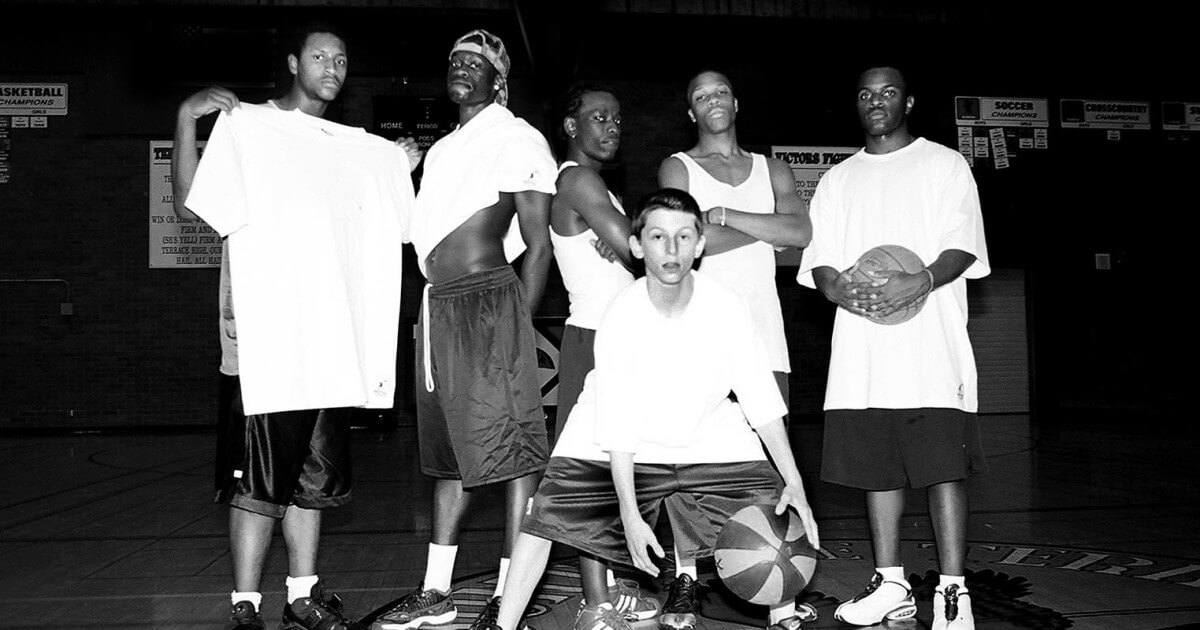 The Notic Streetball Crew, who stole the show at the NBA's Hoop It Up tournament in 2001, are still local legends in Vancouver. With exciting archival footage and emotional interviews with those that were there, Handle With Care traces the rise, fall, and enduring legacy of the underground basketball collective that was comprised of immigrants and first-generation Canadians. 
(Online/In-Cinema) Oct 8 @ Vancouver Playhouse and Oct 10 @ The Rio Theatre 
Learn to Swim
Canada – Thyrone Tommy
Tracking the history of a tumultuous romantic relationship between two contemporary jazz musicians, Learn to Swim explores love, loss, and creative passion. The film recently earned critical acclaim at the Toronto International Film Festival and is really a celebration of Canadian talent: along with being co-written by Toronto's Marni Van Dyk, its rich score includes original songs from Montreal-based artist TiKA, and East Vancouver's Thomas Antony Olajide stars as Dezi in the lead role. 
(Online/In-Cinema) Oct 3 and Oct 5 @ Vancity Theatre
Symphony
Spain – Igor Cortadellas
This epic audiovisual exploration is part of VIFF's Immersed Exhibition, which is held online and celebrates augmented and virtual reality storytelling. Making its North American premiere at the festival, Symphony transports the audience directly inside a musical instrument within an orchestra to experience classical music like never before. Igor Cortadellas' film is soundtracked by the works of Beethoven, Mahler, and Bernstein, led by conductor Gustavo Dudamel and performed by the Mahler Chamber Orchestra. 
(Online) Oct 1-11