The way M For Montréal schedules their events is meticulous and the programming has always been progressive. While it's impossible to see everything over the course of the festival's five days, it's programmed in such a way that you're always busy and whatever you're watching is top-notch and export ready. Here are some of the standout acts that we observed during our time spent in the thick of our first post-pando full capacity music industry gathering.
P'tit Belliveau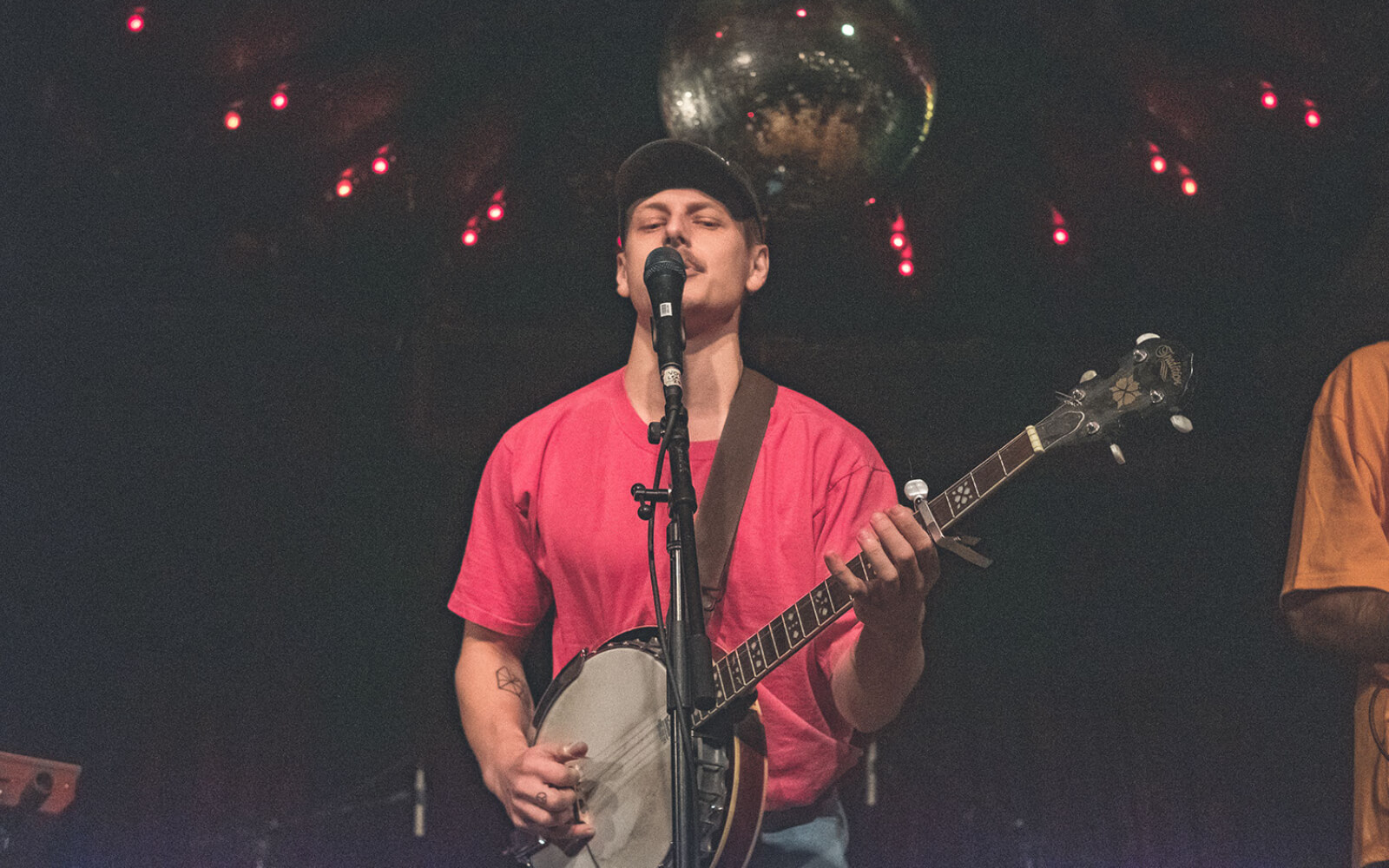 Nov. 16 at Cafe Cleopatra
The first live act to break the ice at M, P'tit Belliveau is a quirky Acadian performer who sings in both English and French. Recently signed to Bonsound, Quebec's reigning proprietors of all things French and indie, he embraces a unique brand of indie rock that has the potential to do very well outside of French-speaking Canada. Maybe you already know his song "Income Tax," that found its way onto college charts outside of Quebec and has racked up more than 300K views on YouTube. P'tit Belliveau and his band took the stage at Cafe Cleopatra, a really special live music venue that doubles as a strip club downstairs; and while there weren't any dollar bills flying on stage this particular afternoon, his latest track, "J'aimerais d'avoir un John Deere," offered plenty of bang for your buck. 
Laurence Anne
Nov. 16 at Société des arts technologiques
Back across the street later the same night, Laurence Anne took the stage in front of a packed 500+ capacity venue full of mostly mask-less music fans. An incredible indie-pop "space funk" artist with rock and roll sensibilities, Laurence Anne and her bandmates proved that they have not forgotten how to put on an entertaining show. Joined by a keyboard/synth player and a saxophonist who made all the band geeks in the room question their instrument of choice, they commanded the audience with oohs and ahhs and all kinds of sounds that recreated the rich sonic textures from her Bonsound debut, Musivision, which came out earlier this year to critical acclaim. 
Alex Nicol / Zoon
Nov. 17 at Phi Centre
The theme of this particular day was Music and Technology, a blessed pairing indeed. Located in Old Montreal at the Phi Centre were panels on NFTs and one called Machines of Creation that paired famed American sax man Colin Stetson alongside Montreal based recording engineer Radwan Ghazi. The official live showcase that followed featured Montreal's cerebral anti-rocker Alex Nicol who is claiming his place among the greats of Montreal's ever growing talent pool with gentle and introspective compositions. Joined on stage by a full band and a vocalist who harmonized succinctly with his delicate vocal styling, Nicol  serenaded his attentive audience with sophisticated poise. 
Another stand-out act on this particular bill was Polaris Music Prize nominee Zoon. Meditative and structured soundscapes that veered into shoegaze territory a la My Bloody Valentine, Daniel Monkman looked as though he was channeling his inner Kurt Cobain while showcasing songs from his magnificent debut album, Bleached Wavves. By the end of his set, everyone was worked into a trance while contemplating their next move in the volatile market of NFTs.
Wares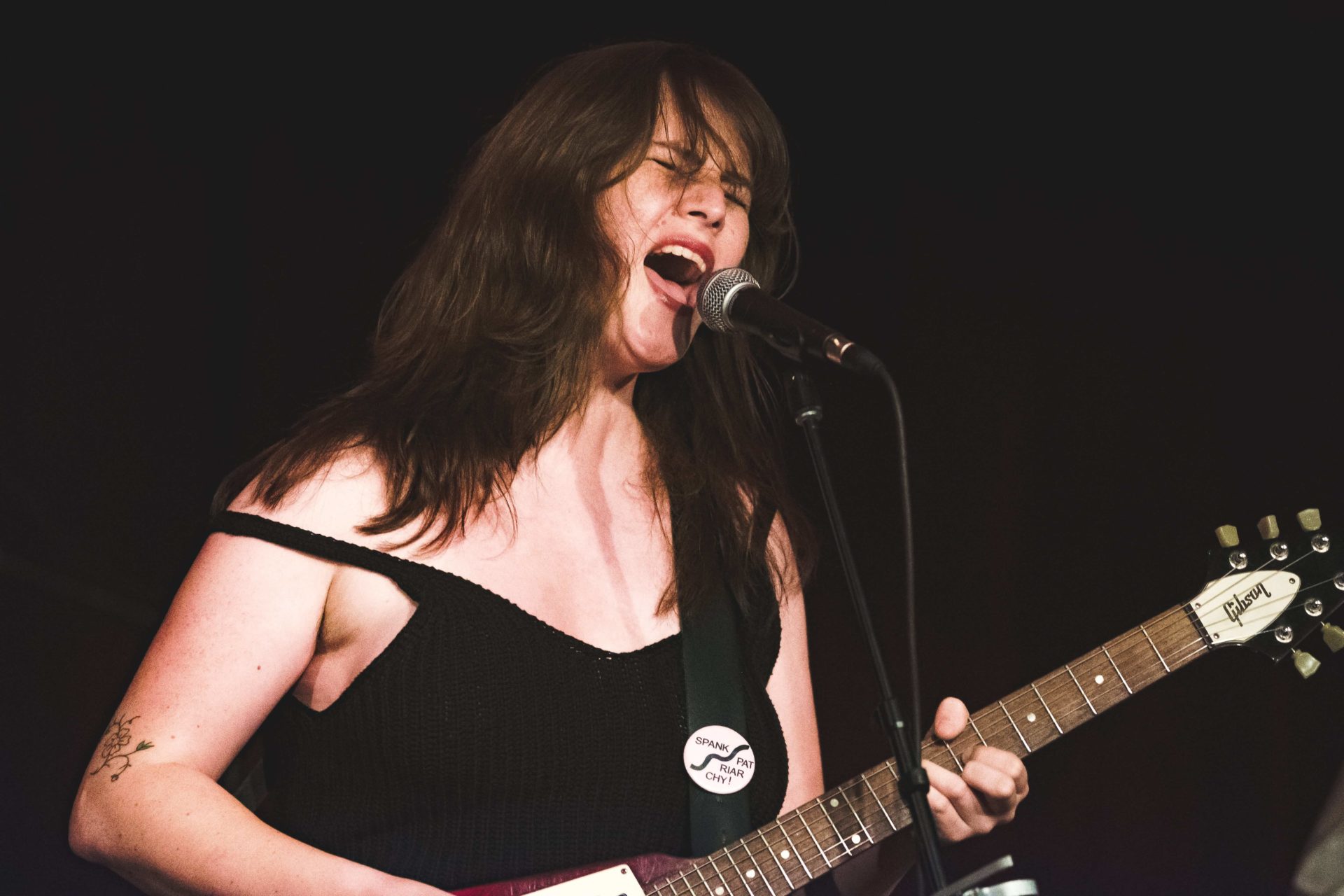 Nov. 18 at Cafe Cleopatra
Edmonton, Alberta's Wares is one of the most exciting musical exports from the blue-collard prairie city known for its punk roots. Bands like SNFU and The Smalls played a big part in putting Edmonton on the musical map, but Wares — while also punk in their own way — are cut from a different cloth, crafting a blend of guitar and synth driven art-punk that is very much their own. The quartet signed to Mint Records in 2020 where they released their breakout album Survival. Blowing the dust off these highly conceptual and personal narratives penned by frontperson Cassia J. Hardy, Wares put on a supercharged show that proved they're doing more than just surviving – they're thriving. And judging by their energy and the bright lights that lit up on the soles of Hardy's sneakers with each step, Wares will be kicking out the jams with purpose in 2022.
M For Mothland
Nov. 19 at La Sala Rossa 
The new kids on the block in the Montreal music community — or so it seems — Mothland is a record label/promotion collective bringing a fresh perspective to the city with their psych rock tendencies that often come complete with accompanying visuals courtesy Anthony Piazza. Manipulating light and projections in real-time, Piazza lent his reactive visual effects to an evening full of bands who are all part of the Mothland family, including the label's most recent signing, Calgary, Alberta's Sunglaciers. Fresh off a UK tour, they had the sold-out crowd hanging onto every moment of their jangly reverb drenched soundscapes. Other standout sets of the night included Toronto garage rock outfit Hot Garbage who definitely don't stink, and the esoteric Montreal-based industrial noise duo Crabe. Setting themselves up precariously in the middle of the room, they invited different friends to take the microphone throughout their set, offering a spattering of genre twists while the two core members were surrounded from all sides as they performed their spazzy yet somehow controlled set.
Mauvey
Nov. 19 at Société des arts technologiques
One of the most talked about acts at M For Montreal, the rising alt R&B act that is Mauvey is an unstoppable force of positive energy. Hailing from Vancouver by way of the UK, by way of Ghana, the artist otherwise known as Ransford Laryea is coming up in a big way. His performance on this particular evening was solo but he didn't need anyone else to tell his story through song, which included a string of highly conceptual singles from his forthcoming mixtape, The Florist. Powered by his charismatic on-stage persona and soulful voice, Mauvey's bouquet of hip-hop, R&B, and alternative pop rock have gotten him attention on both sides of the pond. And with recent interest from 604 Records courting him to join the ranks of Carly Rae Jepsen and other international superstars on their label, Laryea is poised for greatness while painting everything a different shade of purple on his way to the top. 
Priors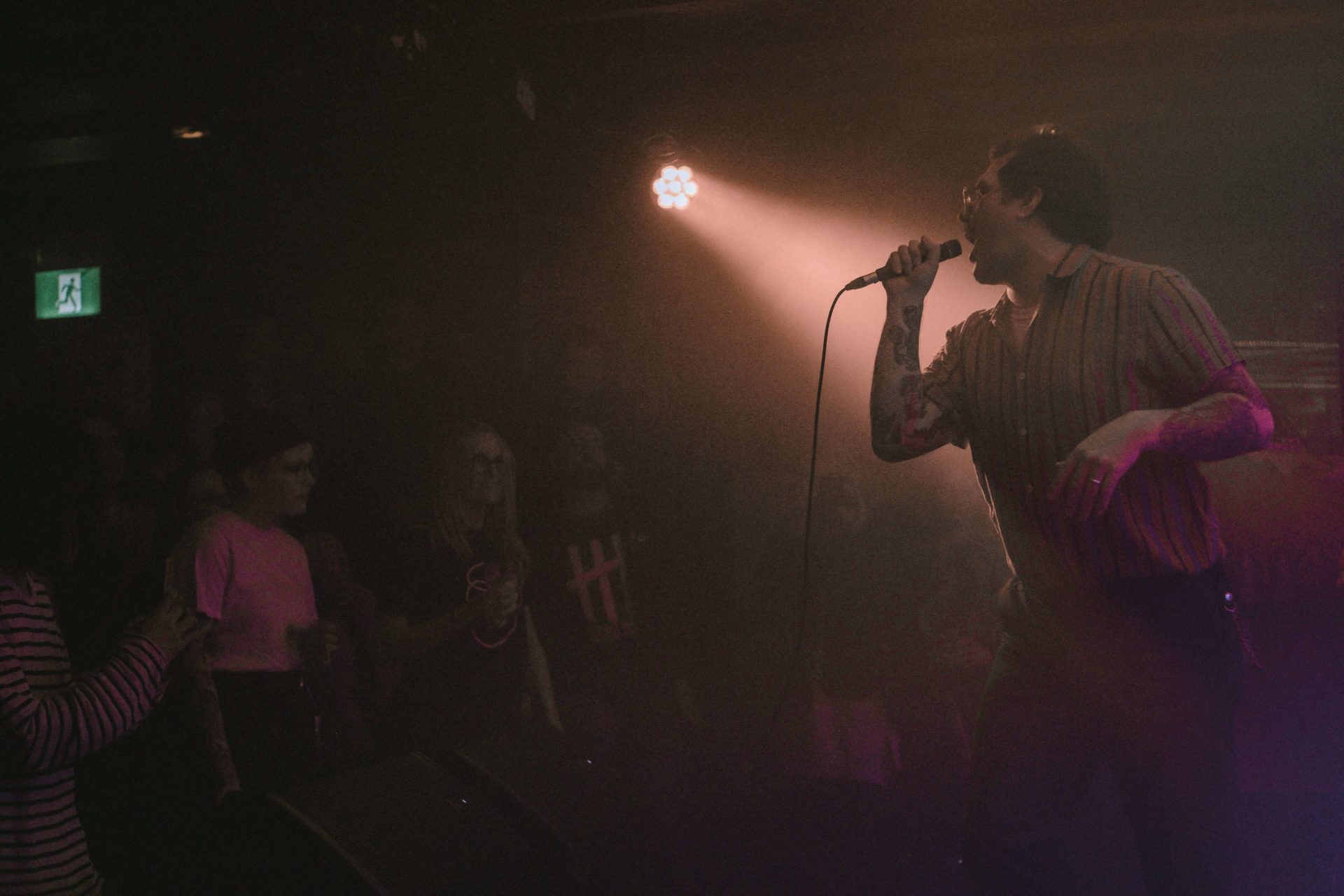 Nov. 20 at L'Escogriffe
After five days of running around at a music festival, live music just hits different but there couldn't have been a better end to M For Montreal than Montreal's own Priors. Taking the stage at one of the best dive bars and drinking holes in the Plateau/Mile End area, Priors entertained with a controlled chaos that had everyone in the room flailing along. Frontman Chance Hutchison is exactly the kind of guy a garage punk band needs to take their songs from good to weird in all the right ways. "Don't go calling me if you all get COVID after this," he said jokingly into the microphone, shirtless and sweaty but still full of life towards the end of their set. Whether or not he's going to be getting those calls remains to be seen but it's doubtful because at every step the festival did their very best to ensure a safe and fully vaccinated environment was maintained for delegates and local music fans alike.
Running a multi-day multi-venue music festival is no easy feat on the best of days but as soon as the regulations were lifted, M For Montréal flicked the switch on an immaculate weekend full of live music programming that included an impressive array of local music showcases and panels featuring a diverse cast of genres and voices. A successful Sweet 16 to say the least, M For Montreal effectively kickstarted the local music scene back into action with purpose.