Jack J – Open The Door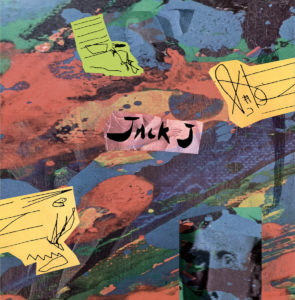 Vancouver-based electronic music producer Jack Jutson has crafted a moody collection of songs, some in the key of the late Arthur Russell, others prime for a late-night Boiler Room party in a sweaty German discotheque. The eight tracks on Open The Door distil Jutson's deep house philosophies first introduced by his influential Mood Hut collective — the label born following the dissolution of his revered indie/island-pop band No Gold in 2012 — and puts his songwriting abilities and sharp producer's mind on full display. 
The essence of Peach Pit's music is true to its name. It's sweet, digestible, but with a melancholy undercurrent. After all, it's not named after the fruit itself, but the part that's left over after it's been eaten. A lot of the band's songs carry a similar feeling – musings on the party after it's over, lingering on an ex's shampoo bottle left on the shelf after she's long gone, hungover regrets. The newest album still has bittersweet notes, but Peach Pit feels more mellow than ever before. 
Read our interview with Peach Pit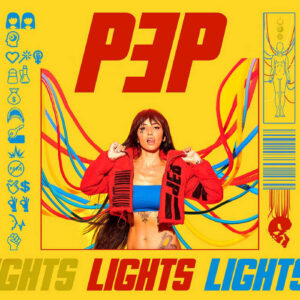 After unexpected diversions into comic books, dubstep-oriented side projects and a Drake cover album, Lights is back to doubling down on the pop instincts that got her here. Injecting positivity and energetic riffs into the darkest spaces, the result is funny and relatable, touching upon the ridiculousness of some of the most manic parts of the human psyche that we try to forget are lurking in the background. If you're feeling down, this is the pep talk of effervescent pop tunes you need. 
Read our interview with Lights
Valley – Last Birthday (The After Party)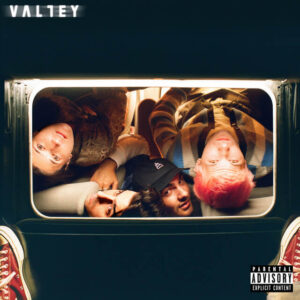 When they're not making ridiculous skits and rehearsal TikToks on a rapidly growing page that spawned a couple of viral hits Toronto alt-pop quartet Valley vividly capture moments of falling in and out of love through lyrics tinged with nostalgia, stories about writing on the local GO Train, references to Jim Carrey, and late nights with best friends at Denny's. Valley also lets us know that love songs aren't exclusive to your beau; they're for friends and family too.
Read our interview with Valley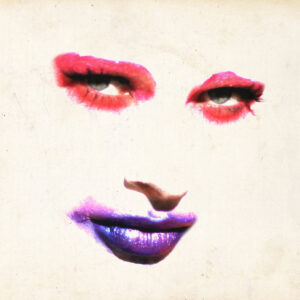 On the 20th anniversary of their self-titled debut, and 13 years since their previous full-length, the legendary band responsible for bringing post-hardcore to the mainstream and ushering in a new era of Canadian music have found their way back to each other. On their latest work, they harness history, vulnerability, confidence, and a refreshed perspective to create a triumphant return uniting the band's signature sound with new textures—and the empowerment they've found in feeling like outsiders.
Read our peer-review of Otherness featuring 10 different Canadian artists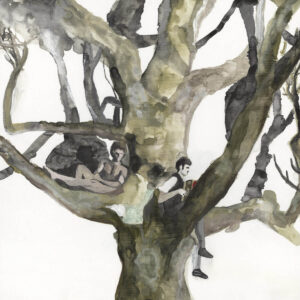 It might be demanding for anyone — besides frontman Dan Bejar — to catch all the underlying references in Labyrinthitis. But this hovering mystery is part of Destroyer's magnetism. Bejar's inconceivably dense short stories and shocking U-turns in sound have cemented Destroyer as an indie mainstay for decades, and there's no shortage of them on the band's latest project named after a pandemic-induced mania experienced by the always enigmatic songwriter. 
Read our interview with Dan Bejar
PUP – The Unravelling of PUPTheBand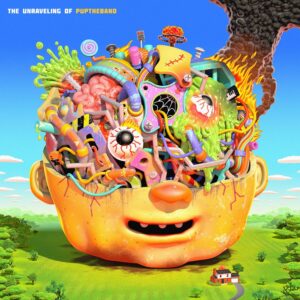 Riffing on hallmarks of PUP's sound—anthemic pop-punk singalongs; guitarist Steven Sladkowski's skewed-but-sweet lead playing, the Toronto quartet's latest finds them at odds with the chaos of the industry. While on the one hand it includes a heartfelt ode to a neglected guitar, it also concludes with a cynical parting shoutout to corporate sponsors and thoughts on buying guitar cases for the purposes of "protecting your investments." If the latest PUP record is indeed the sound of a band unspooling within the music business, at least their plight is hummable and hilarious.
As a Korean-Canadian who sings about being "alone, but not lonely" while weaving classical instruments brilliantly into heartfelt bedroom pop, Duality perfectly encapsulates the twin themes at play in Li's work and life. The album is an ethereal mix of synthesizers and keyboards, and even features some of her childhood instruments on the record. The angelic sounds of the violin and harp are what help distinguish Li in a sea of bedroom pop.
Read our interview with Luna Li
Pierre Kwenders – José Louis and the Paradox of Love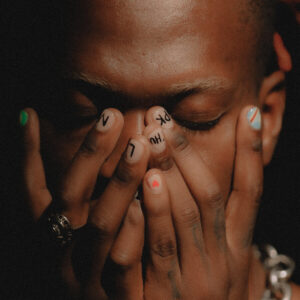 Inspired by touchstones of Congolese music and film that he observed growing up in the African nation, the Montreal musician continues to blend worldly styles with modern hip-hop and electronica – as well as appearances from guests like Arcade Fire's Win Butler and the very same African choral group that Kwenders got his own musical start in. The title bearing his given name, it represents his most personal album yet as he zeroes in on his own story of immigration and musical discovery. 
Read our interview with Pierre Kwenders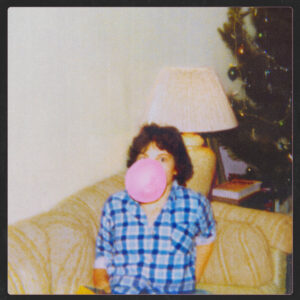 The Edmonton/Toronto roots rockers' latest project is inspired by a series of unexpected, seismic changes in the lives of members Troy Snaterse and Erik Grice – from the obvious looming shadows of the pandemic to family tragedies and a relocation to Toronto as they project was being conceptualized. The resulting work is tinged with a poignant emotional arc while lyrically reflecting on the fairness of life and getting existential. Reinforcing their classic rock values with a blue collared edge, Born Losers is a winner in our books. 
Read our interview with Altameda
Portion – I Am Nothing Without (Deluxe)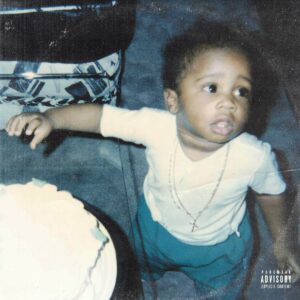 Reloading his acclaimed debut LP with a handful of new tracks, Toronto rapper Portion has been wanting to present a fresh vibe to celebrate his new success. His newfound levity and freedom have seeped into his stream of consciousness. His bars reflecting the dire reality of his Scarborough neighbourhood beginnings are still around, but newly buoyed by a sense of celebration. Listeners have been responding in turn, as his music permeates through every social media platform.